Sharm El Sheikh has always been a prime destination for holidaymakers with its golden beaches and wide-open skies, but in the stunningly secluded Nabq Bay, the new Steigenberger Alcazar Resort takes luxury to a whole new level. The exceptionally designed Resort doesn't just perfectly complement the location, it hosts everything you and your family could possibly desire from a vacation in Sharm El Sheikh.
If you are a lover of fine dining, expect your palettes to be treated to a wide choice of cuisines. Whether you are in the mood for a taste of Asia or to be delighted by seafood, freshly caught and prepared by international chefs, the Steigenberger Alcazar's five restaurants will be able to serve you the perfect meal.
Whether you want to wake up to a view of the private beach opening out onto the azures of the Red Sea, or be conveniently placed right by one of the three swimming pools, the Steigenberger Alcazar is able to give you the perfect room to suit your needs. If you are looking for a bit more privacy, select one of the stunning villas for the duration of your stay. With deluxe family rooms your whole family will be able to relish in sheer comfort. Children will love to spend time at the kids' club as well as the specially designed kids' pool with a wide range of fun water sport activities.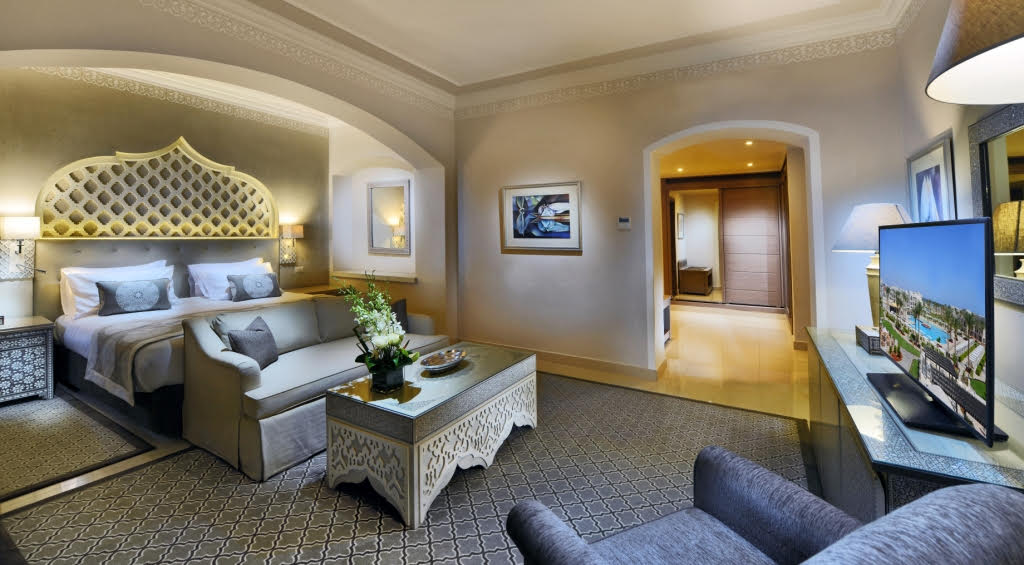 For those escaping the city to experience relaxation by the Red Sea, the "Mividaspa" offers top-class treatments pampering you with the most professional Spa and Beauty Salon brands. Brush off the stresses of everyday life through spending time in the Hammam, Sauna, Steam Room and Jacuzzi. After one massage session and a long walk on the private beach, you will never want to leave the luxury of the Steigenberger Alcazar Resort.
When planning the perfect function, there is an array of great facilities, with a large conference room and an expansive space for a banquet. So whether you are organizing a wedding or an important business meeting, the Steigenberger Alcazar Resort is the ultimate Red Sea destination.
For a true 5 Star experience, from delectable food to immaculate views, the luxurious Steigenberger Alcazar Resort with its blend of Arabian charm and German precision, is the perfect choice.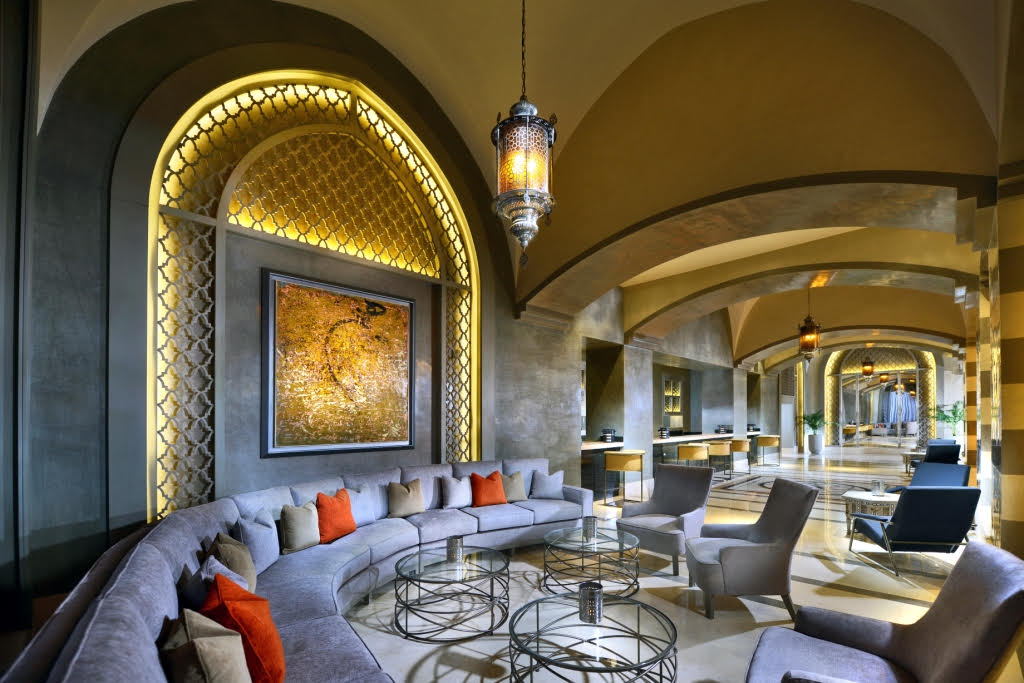 To find out more check out the Steigenberger Alcazar Resort website and Facebook page.