For 27 year old Ghada Wali, Graphic Design is more than just a career; it is a way of life, a force for change. As a pioneer in Egypt, Ghada is now taking the rest of the world by storm, being named one of Forbes' 30 under 30 as well as winning the Granshan competition and two Adobe Design Achievement awards. We spoke to this burgeoning talent to find out more about the role she envisages for art and design in society's advancement.
"Graphic design can change the world."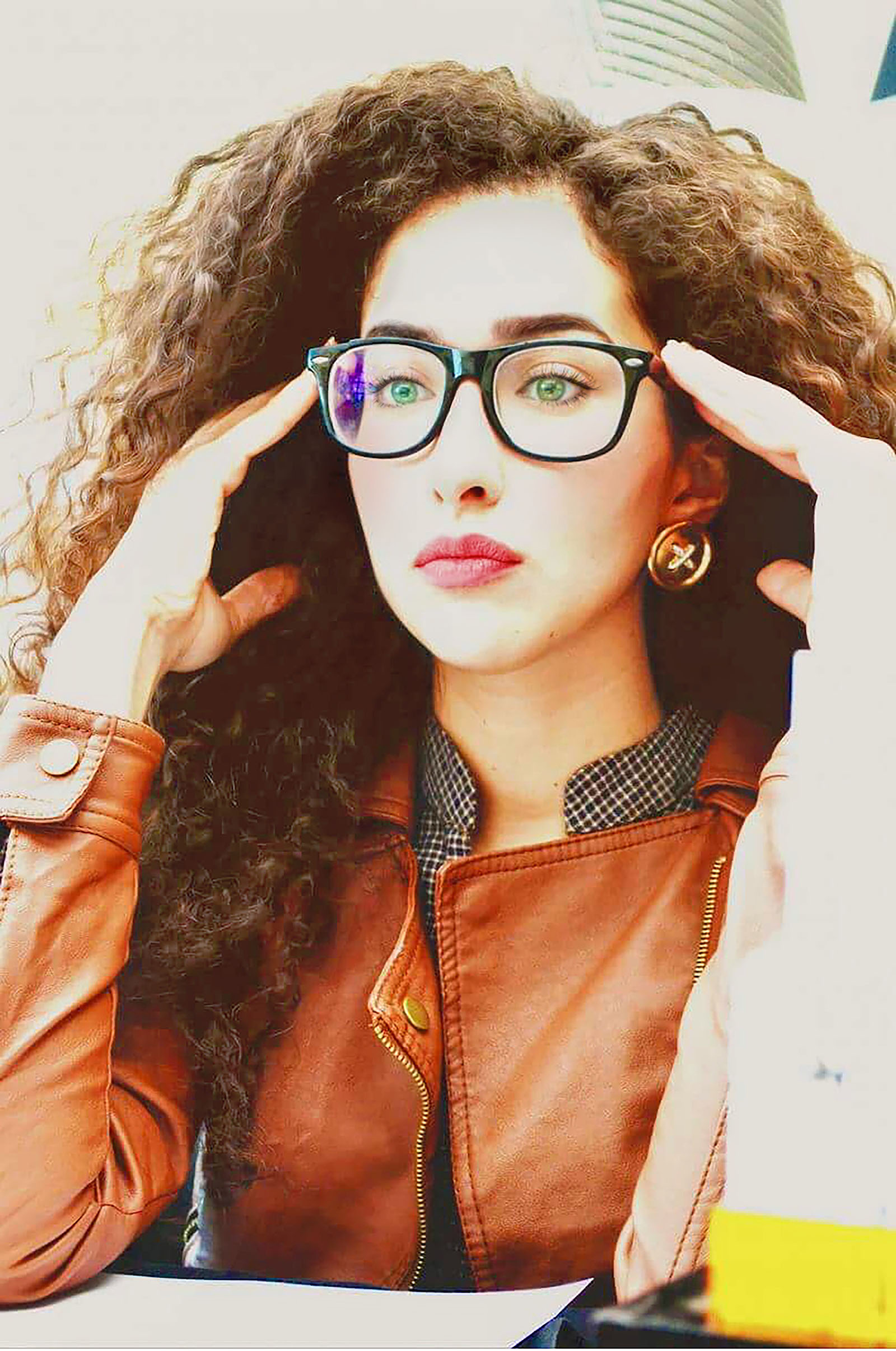 The power of Graphic Design is all around us, often without us even noticing, for Ghada this omnipresence captivated her. "The unseen hand of the graphic designer enhances and molds every area of our lives; books, road signs, logos, websites," Ghada tells. For her Graphic Design's potential is not in being static artwork, with the belief that "graphic design can change the world" at the core of her ethos. "Its power as a tool for positive change is undeniably strong, just look at the 2011 Revolution, the city was flooded with graphic design, (posters, signs, graffiti). Visual communication spoke louder than words when the voices of 90 million voices were censored." This outlook allows her to not just pour her talent into her work, as she reveals, "I work with my heart and emotion. We have a responsibility to use our talent to have a positive impact".
Her passion for mobilizing design for positive change can be seen with projects such as 'Meen Homma?' (Who are they?), powerfully challenging stereotypes in Egypt through posters. Alongside designer Nourhan Moaz, Ghada sought "to correct some of the traditional beliefs that are slowing down intellectual development and progress in Egyptian society. The project aimed to change misconceptions, combat stereotyping and racism, and instead promote acceptance, diversity and human awareness."
"One who doesn't have a history, does not have a future."
Although Ghada has studied and worked around the world, her designs are still very much inspired by Egyptian and Arab themes. She explains, "one who doesn't have a history, does not have a future. I create work that is relevant to who I am and where I come from. My aim is to encompass the Arab and Egyptian ?avor in my work so that our beautiful Arab identity can be proudly showcased to the world."
Ghada's commitment to her Egyptian roots is also clear from her determination to become a leading figure Cairo's Graphic Design scene. According to Ghada, "I want to create a visual revolution in Egypt, I want to spread Graphic Design education and increase awareness of its necessity in our daily lives." Her ambitions are big, "I hope that one day I can be responsible for implementing the role of Graphic Design in Education, Health, Politics and any fields where design can contribute to promoting, maximizing and reviving our country."
Ghada's journey has not been without bumps, "Cairo is very male driven. As a Creative Team Leader I had difficulty in managing young males because they couldn't accept a female leader." Her trials weren't restricted to Cairo, "if you are an Arab you're automatically put in the 'terrorist/danger' zone. Being an Arab woman is even worse! An Arab woman is raised with a million battles that she has to resolve before she can even start believing in herself. There are dusty layers of gender inequality, peer pressure, religious and race dilemmas. If she manages to shake what has been built up for years, only then she can break free and start battling the next monster," Ghada reveals.
Although Ghada feels that some progress has been made for Arab women, with her being included as one of Forbes' '30 Under 30′ an important recognition of the talent and potential of Egyptian women, it is still slow. "I am sure that for every story that is recognized, there are a million stories that have failed to reach the public." In the face of all of these hardships, she sees Arab women as the most resilient and enigmatic women on the planet. Ghada aspires to be a role model for Arab girls wanting to follow their dreams. "If I manage through my work to truly inspire one person, that beats anything else that anyone can ever experience."
Check out Ghada Wali's website here and follow her website @ghada_wali