If you can't decide what to cook for Iftar today, we have got you covered! Try out this belly-warming Pesto Pasta recipe for Iftar.
1 pack farfalle pasta
1 garlic cloves
½ cup toasted pine nuts
2 cups fresh basil leaves,
washed and stemmed
½ cup olive oil
½ cup fresh grated
Parmesan cheese
½ lemon, juiced
½ tsp salt
fresh ground black pepper
Cherry tomatoes
Cook the pasta in a large pot of salted boiling water according to package directions. Drain the pasta and reserve 1 cup of the cooking water.
While pasta is cooking on Fresh's new Hummer cooker add the roughly chopped garlic, toasted pine nuts and finely grated parmesan cheese to a food processor and process until smooth. Then, add in the basil. Pulse a few times until chopped then let it run as you drizzle the olive oil into the processor as it runs until emulsified. Season with salt and freshly ground black pepper, give a squeeze of lemon juice, and whiz again until combined.
Toss the hot pasta with the pesto in a large bowl and add reserved cooking water ¼ cup at a time or until saucy. Top with the cherry tomatoes and season with more salt and pepper if desired and garnish with more parmesan cheese.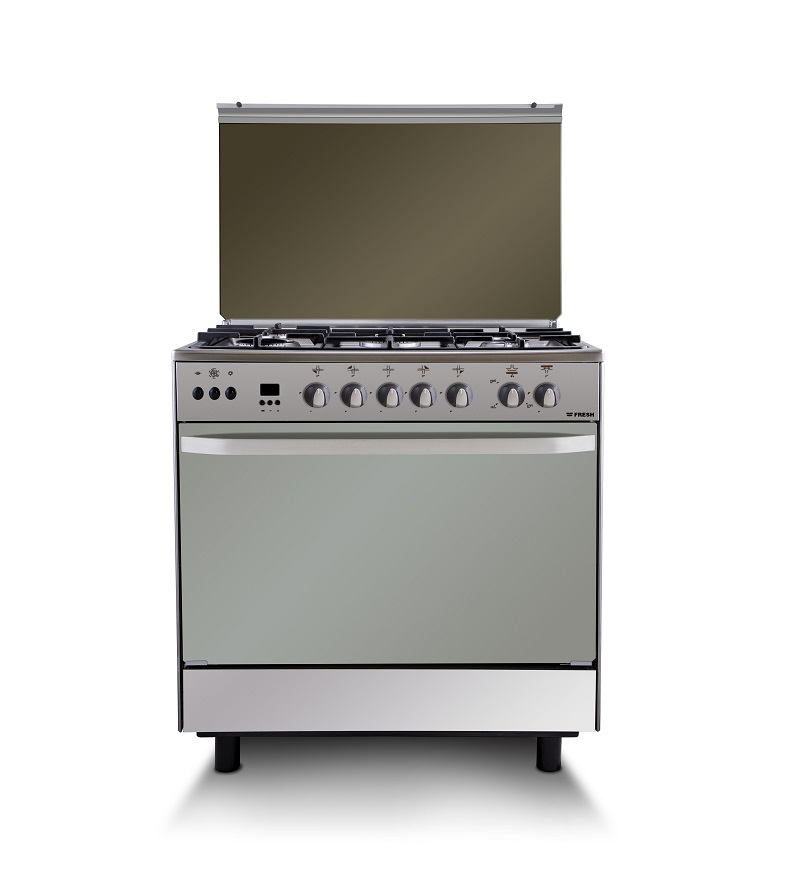 This recipe is powered by Fresh.