Featured image by Aisha Elshabrawy
Salma Abu Deif has made quite the name for herself here in Egypt and we are ever so proud of that. And only at 23, she is trying to go out there and join the International fashion scene, which makes us even more proud.
That's why we decided to encourage her after we read on her Facebook the status update in which she tells of how she was turned away at modeling agencies in the US for being "too short". Salma, like many other talented women, is being restricted because of her size. And that is simply unfair.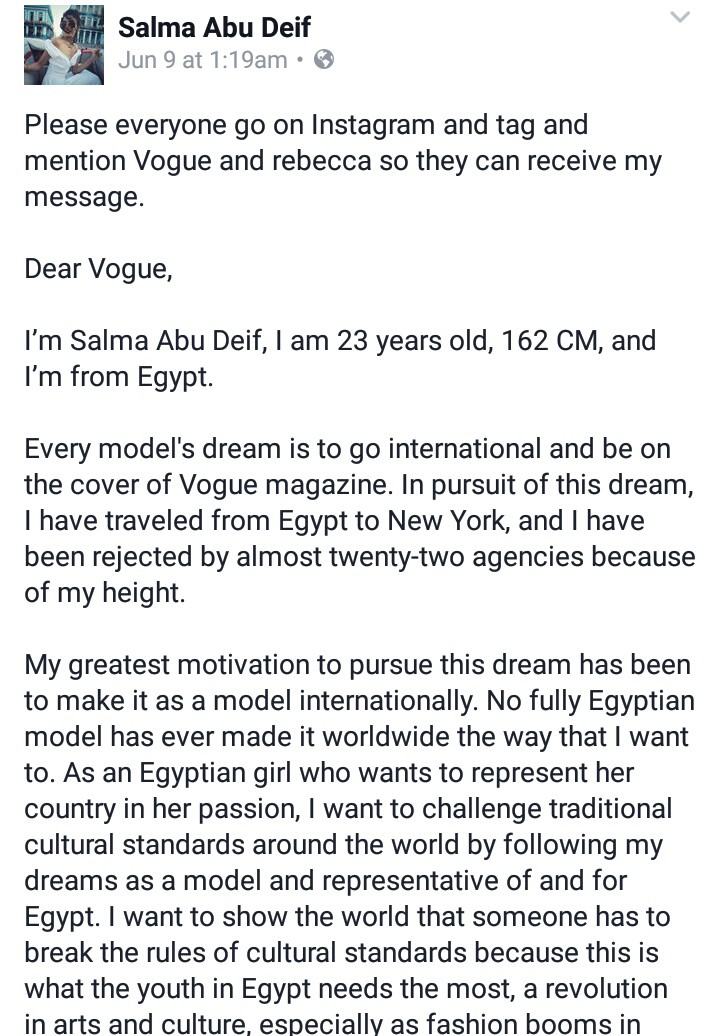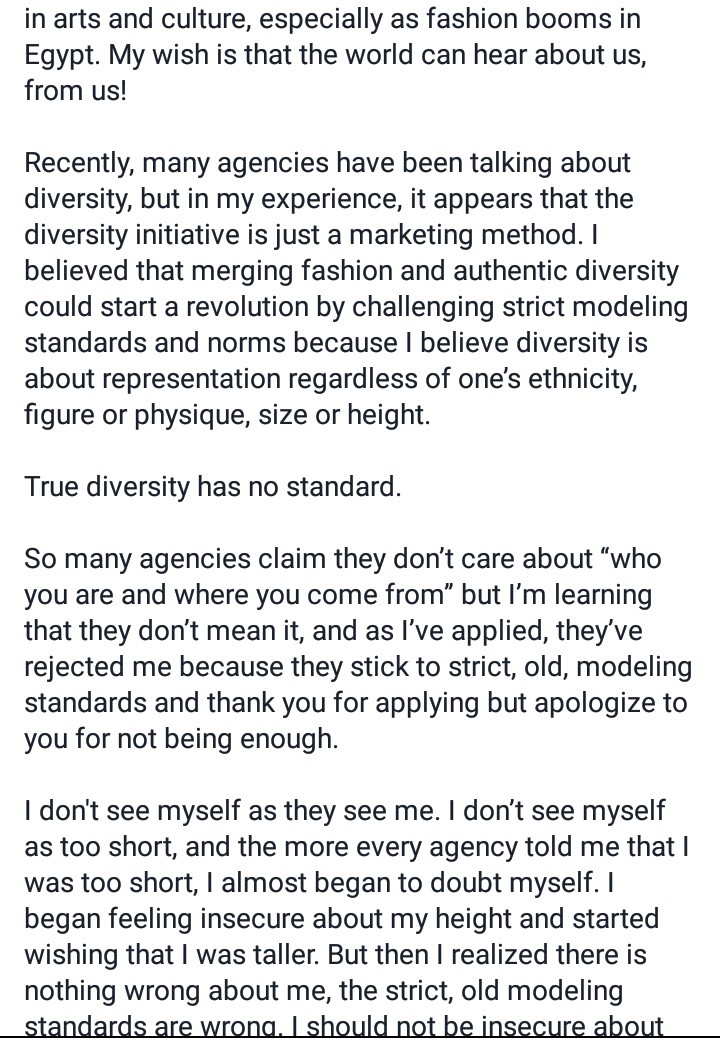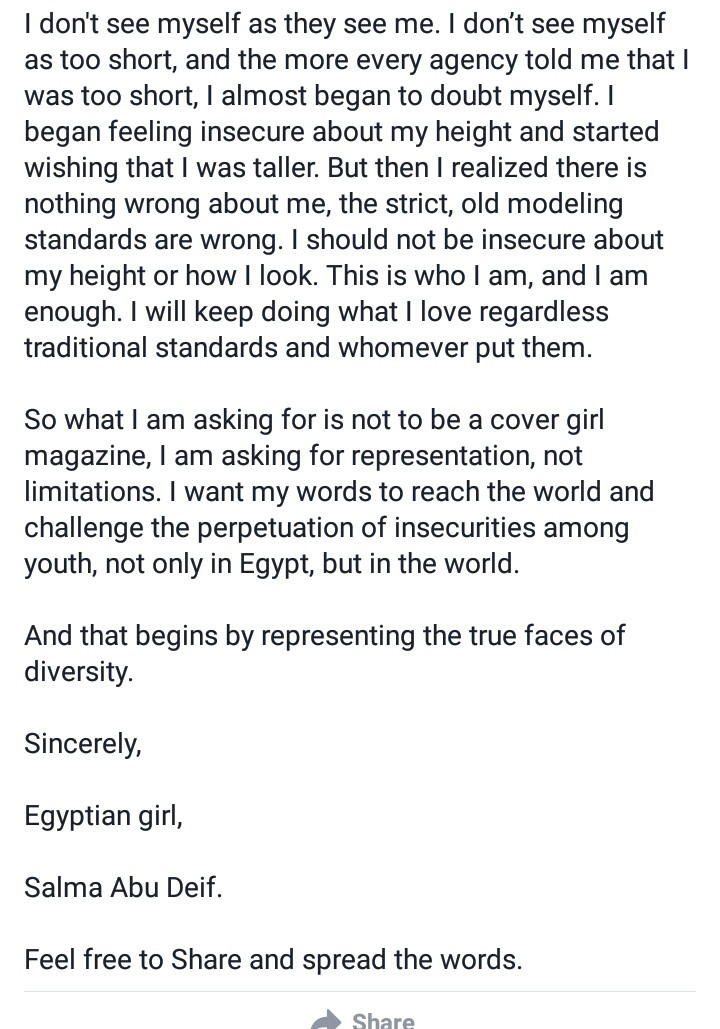 ??You can help Salma by going to her Instagram and mentioning Vogue and Rebecca to make sure her message goes through.
We hope her status goes all the way out there and is heard, because this is how change is made. Dear Vogue, listen to our very own Salma. And dear fashion scene, never tell a young lady she's not enough.