Allow us to take a moment to give attention to the bright, talented men in this country. We have some very gifted and creative scriptwriters out there that deserve some recognition! Now, writing a script is not easy, let alone getting to do it before you turn 30. It is not just about having a nice idea; it's also about knowing how to execute it and coming out with a film that is fun to watch, interesting and tasteful. Here are some Egyptian men who did it; not only did they manage to write their first movie so early on, most of them have several other occupations! How impressive is that?
Amr salama
Amr Salama is many things; a director, author and screenwriter. He wrote his first movie – and directed it – Zai Elnaharda when he was 26. Zai Elnaharda is a mind-teasing psychological thriller that follows a girl who is trying to save her boyfriend from being shot by her brother. The day keeps repeating itself and she tries to save him every time. As the plot unravels, you finally get mind blowing answers. It's a great movie, treading into a genre that not many writers/directors are comfortable with in Egypt; it was very well received by critics and audience alike.
Mohamed Kandil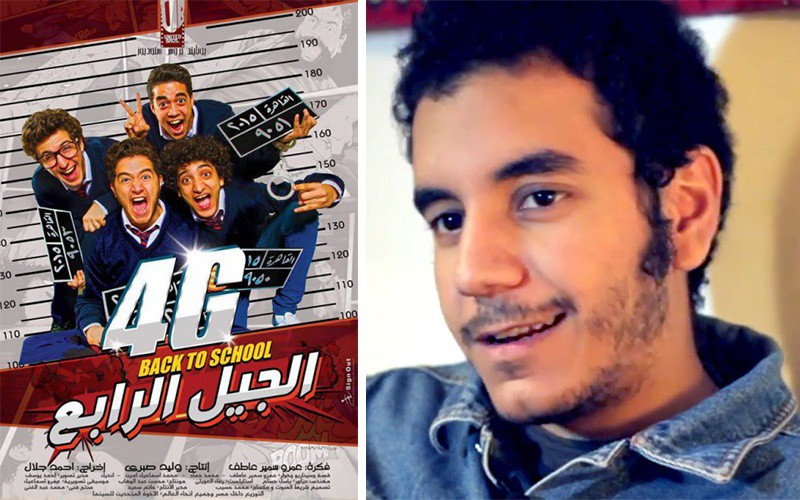 The still young Mohamed (Andeel) Kandil is not only a scriptwriter, but also a successful cartoonist, writer and author. He just recently wrote his first movie El Geel El Rabe3. The movie is an eventful comedy that revolves around four teenaged guys chasing after a girl. We really need a good laugh in Egypt; we can't wait to see what this young talent has in store for us.
Habi M. Seoud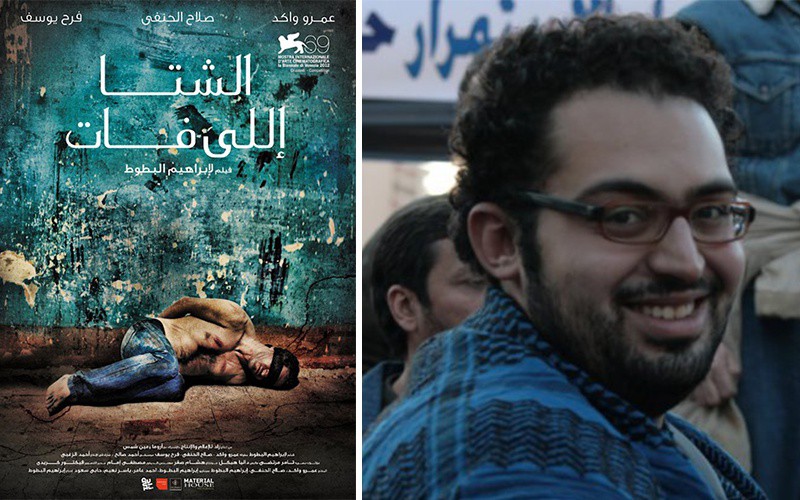 Habi wrote the movie El Sheta Elly Fat when he was 29 alongside writer Yasser Naim, but this was not his first experience in script writing. He wrote a short movie Youm Helw when he was only 24. Habi wrote some other short films too, but some of them were never released. His most successful movie El Sheta Elly Fat, takes us back to the revolution on January 25th. It shows it through the eyes of three main characters; each of them is very different. Events start unraveling and these people's lives meet somehow despite their differences.
Karim Fahmy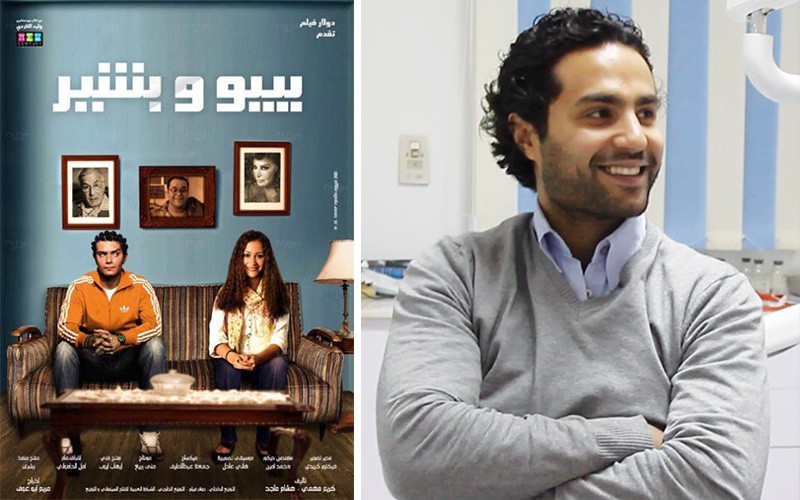 Having a brother who is a screenwriter must have inspired Karim. He wrote his first movie, Bibo Wa Bashir, when he was 29 with co-writer Hesham Maged. Karim is also an actor and a dentist, talk about multitasking! Bibo Wa Bashir is a romantic comedy that follows a half-Egyptian half-African man; Beshir, who meets a girl, Bibo. As the characters are inevitably falling in love, they realize that they live in the same house without even knowing it!
Muhammed El- Hajj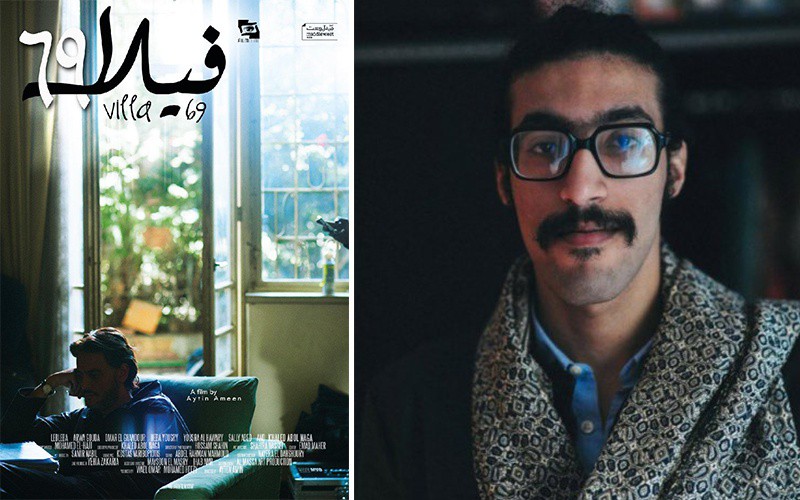 Muhammed co-wrote the critically-acclaimed movie Villa 69, alongside Mahmoud Ezzat, when he was 26 years old. He also acted in the movie! The movie's main character is Hussein, played by Khaled Abol Naga, a lonely man who loves his isolation until he gets terminally ill and his sister along with the her son move in with him. This movie has its funny moments despite of its dramatic premise. It gives the audience a sense of joy, sympathy and intimacy.
Sherif Nagib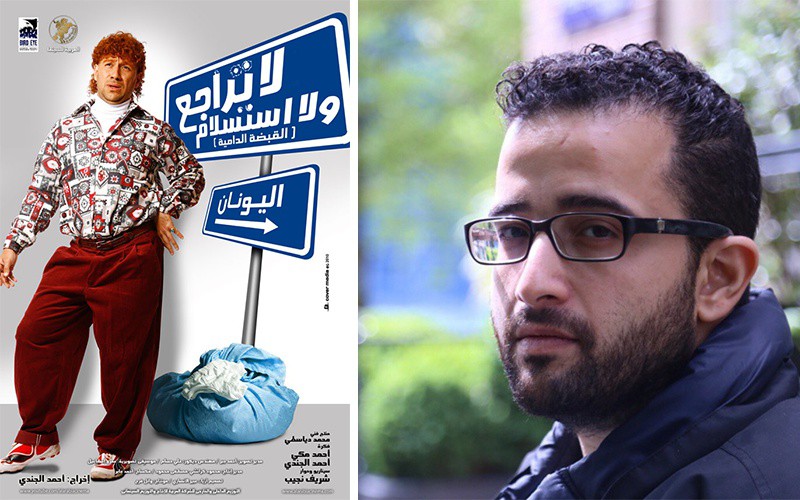 Sherif wrote La Tarago3 Walla Esteslam when he was around 29, and the movie was a hit from the get go! The action/comedy movie, which turned out to be a box office success, centers around an unlikely hero, Hazal'oum, who is thrown into a situation where he has to impersonate a gangster. He joins the police on a mission to bring down a drug dealer. Although Sherif graduated from Faculty of Engineering, his passion clearly took him to the movie business.
Mohamed Soliman Abd El Malek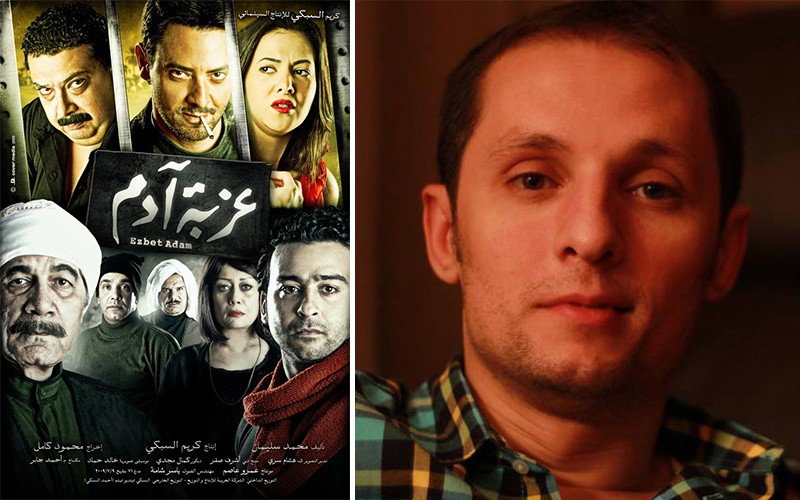 Mohamed studied medicine before he pursued his career in writing, but even while he was in university he used to write. His first movie was Ezbet Adam which he wrote when he was 29. The movie is a drama that revolves around a group of friends who are in a coastal village and the circumstances force them to get involved in a few crimes. Not only does Mohamed write movies, he also writes series and sitcoms.
Mohamed Diab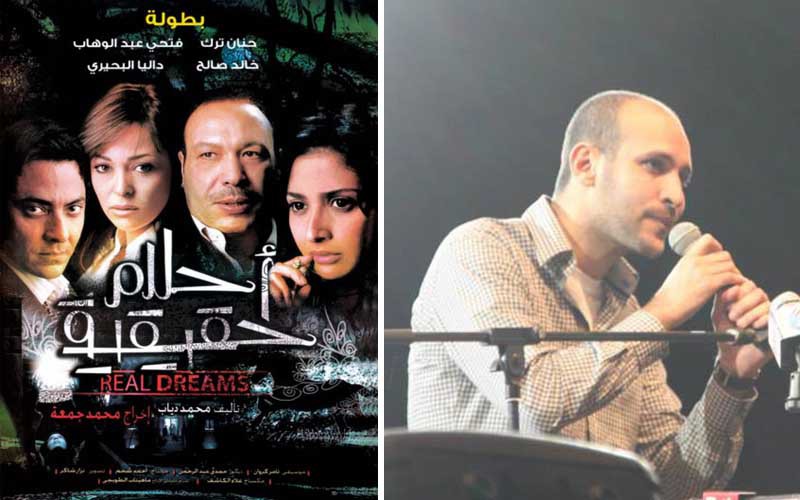 A young yet prominent figure in Egypt's movie industry! He wrote some great movies that we all know and love. Some of his first movies were Al Gezira and Ahlam Hakekeya; both were released in 2007, the first script being written by him when he was as young as 26! Al Gezira was a real success. It's based on a true story and starred Mahmoud Yassin, Hend Sabry and Ahmed El Sakka. This movie hits many genres; action, thriller, romance and drama. It's about a small place in Upper Egypt where drug dealing is a major issue, and where the drug lord is so powerful, the police needs his help in order to capture terrorists. Mohamed has done other highly successful movies like 1000 Mabrook, a comedy that was very well received!