The bloody Syrian Civil War is now well into its 7th year, and in the midst of the violence,  millions of lives and livelihoods have been destroyed. One thing that the growing diaspora of Syrian refugees refuse to give up on however, is the power and beauty of expression through art. The talented young artist Mousa Alnana, forced to move to Cairo in the wake of the conflict, tells us how he is using art to tell Syria's story.
"I would be nothing without art."
From a young age growing up in Homs, Mousa found that his identity was intrinsically linked with art, "Since I knew myself I was drawing. It is simply who I am. I would be nothing without art", he tells us. Before the Civil War broke out, Mousa was able to hone his talents by studying art in Damascus. What Mousa discovered was that his passion lay in painting the human form, something which has continued with him despite through all of the dramatics of war and relocation. "In my opinion, the human figure is the most beautiful and expressive thing. Most of my paintings are of Syrian women, as they are subjects of intrigue for me", he reveals. As the country began to descend into chaos, Mousa found himself working on a project using groups of bottles that he had collected to represent groups of people. He tells us, "Eventually this project became like a political statement. It was showing people gathering and the strength they are capable of without even noticing".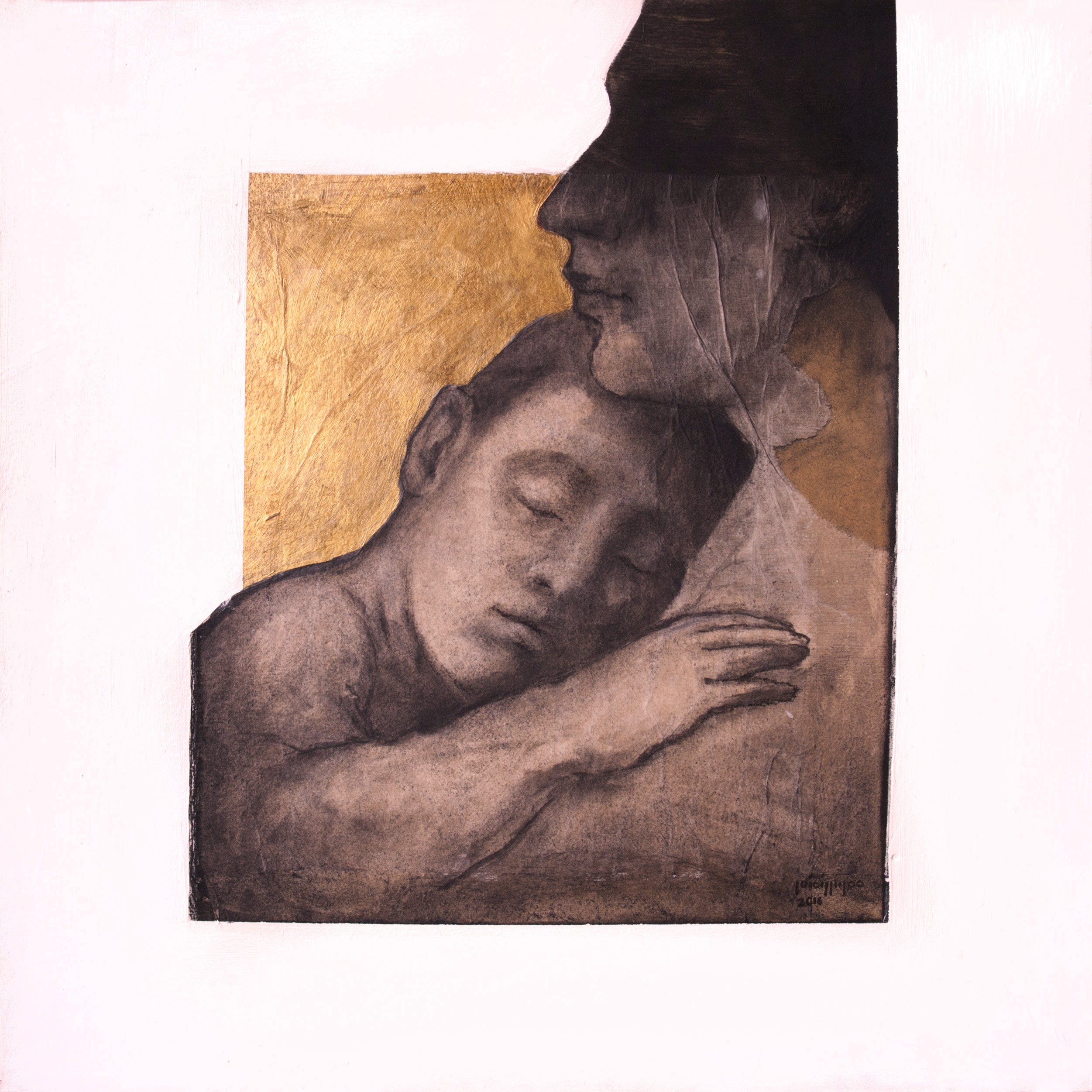 Faced with military service and escalating violence, Mousa was forced to make the difficult decision to leave Syria and pursue his future here in Cairo. He tells us his story, "I applied for a programme with The British Council to go to England for two weeks for an art course. However, because of the situation in Syria our visas got rejected. The British Council was very understanding so gave us a pocket of money to use instead. At this point, I had escaped Damascus to Aleppo, but the situation in Aleppo was worsening. I just had this money in front of me and I thought, this is the money I need to get out of Syria, so I booked a plane ticket to Cairo".
"I was emotionally broken and I couldn't really fight anymore."
The decision did not come lightly, Mousa spoke to us of the sacrifice and heartbreak involved, "I didn't have the chance to return to Homs to say goodbye to my family. When I came to Cairo, I only knew one person. I was emotionally broken and I couldn't really fight anymore. I somehow needed to live off this British Council grant, so the luxury of finding a job that I wanted or waiting to paint and sell my paintings wasn't an option. I found a job as a call center worker, which took out all of my energy and I couldn't paint for a year".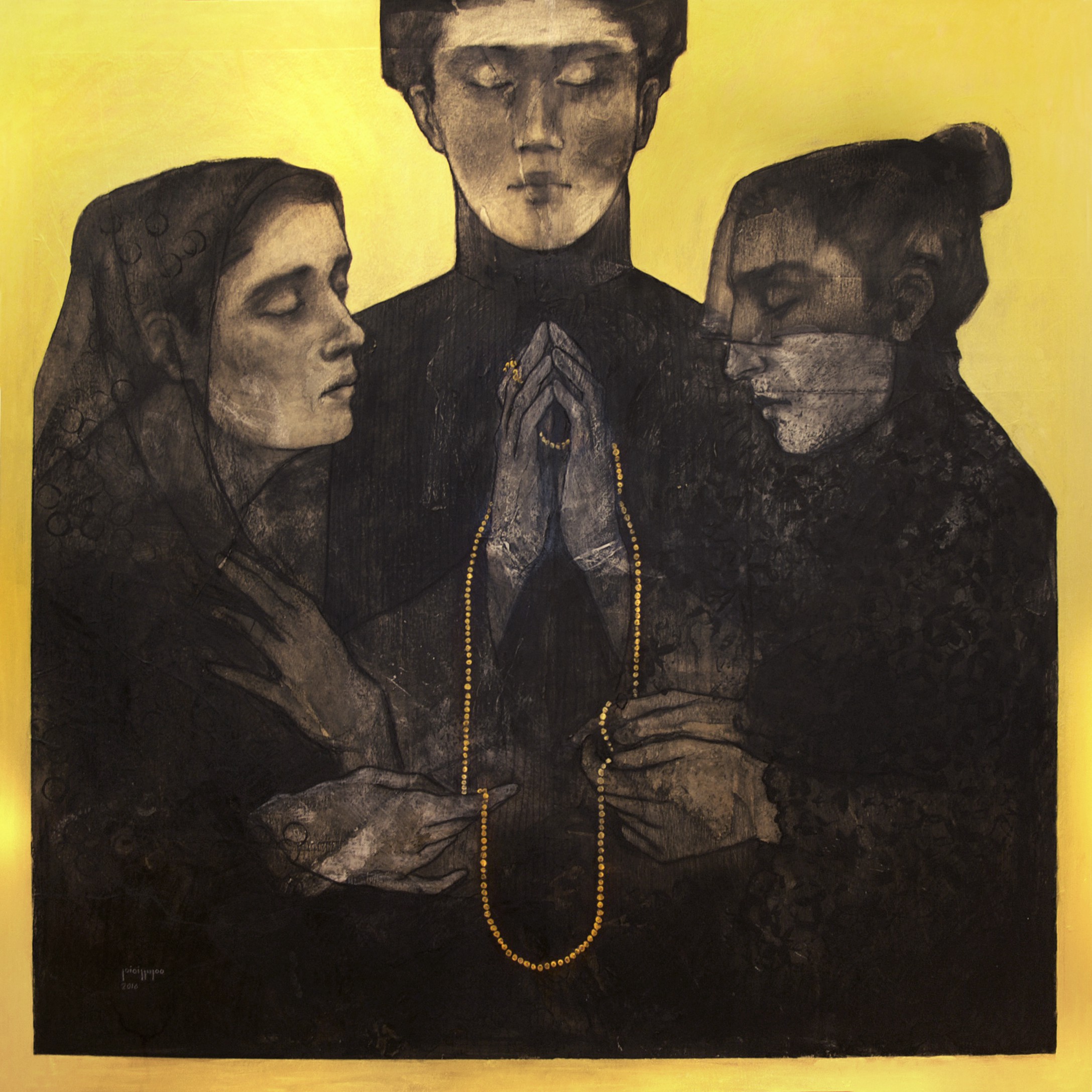 Although it has taken time, Mousa has managed to reconnect with his talent, "Eventually, whilst working at the call center, I started doing sketches. I began every day to post a sketch on Facebook just to force myself to be motivated. I applied for more creative jobs and found a job in graphic design. Now I am able to make more time for my art", he explains.
"I felt obligated as an artist to do something to make people notice what is happening in Syria."
With rediscovering his passion, Mousa has been taking steps to reshape the discourse on Syria with his artwork. He tells us, "Especially when my home town was being destroyed, I felt obligated as an artist to do something to make people notice what is happening in Syria. Many other Syrian artists have become completely consumed with the violence and destruction. I didn't want to do this. I didn't want to talk about what is happening and the politics and who killed whom. I wanted to talk about the actual humans".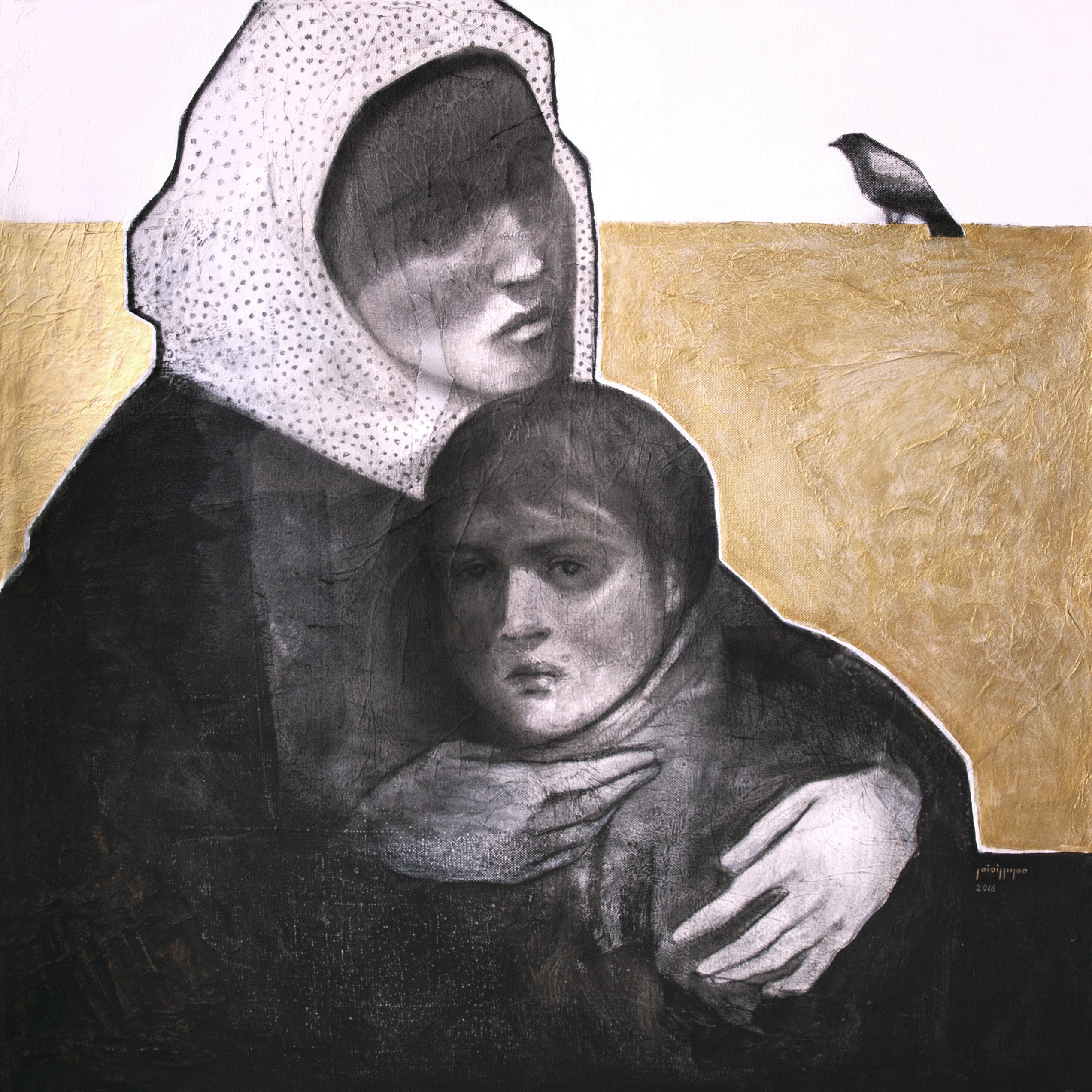 Mousa created a small exhibition based on this desire to change how we look at Syria and the Syrian people, he describes the message he seeks to give, "I started from the idea all that we need to do is meet at a point and have a dialogue and then we can build a solution. We are beautiful because we are different, we are a unit because we are diverse. Syria used to be like this and we were strong like this so we need to find that again". Looking towards the future, Mousa hopes to continue working to share Syria's lost story seeing art as a powerful tool to do so. "Art can talk, history is proof of that. When you see paintings they can talk to you and change your method of thinking, it is a universal language that anyone from any culture can be touched by", he concludes.
See more of Mousa's work here and follow him on Instagram @mousaalnana.