Everyone tells us that it is important to follow your passion, but if you are in a comfortable and stable job, should you give it up to follow what you love? Diyala Salem did just that, leaving her job as a Managing Director to become a full-time artist. We spoke to her to find out more about making this drastic transition.
Loving art from a young age, Diyala is pretty much entirely self-taught. "I don't have any formal qualifications when it comes to art. Practising is the best way to teach yourself, through experience you learn how to mix colors, how to use them, what to use and where", she tells us. Despite her creative passion, Diyala decided to test her skills by pursuing a career in the corporate environment, making it all the way to the position of Managing Director of an Emirati company.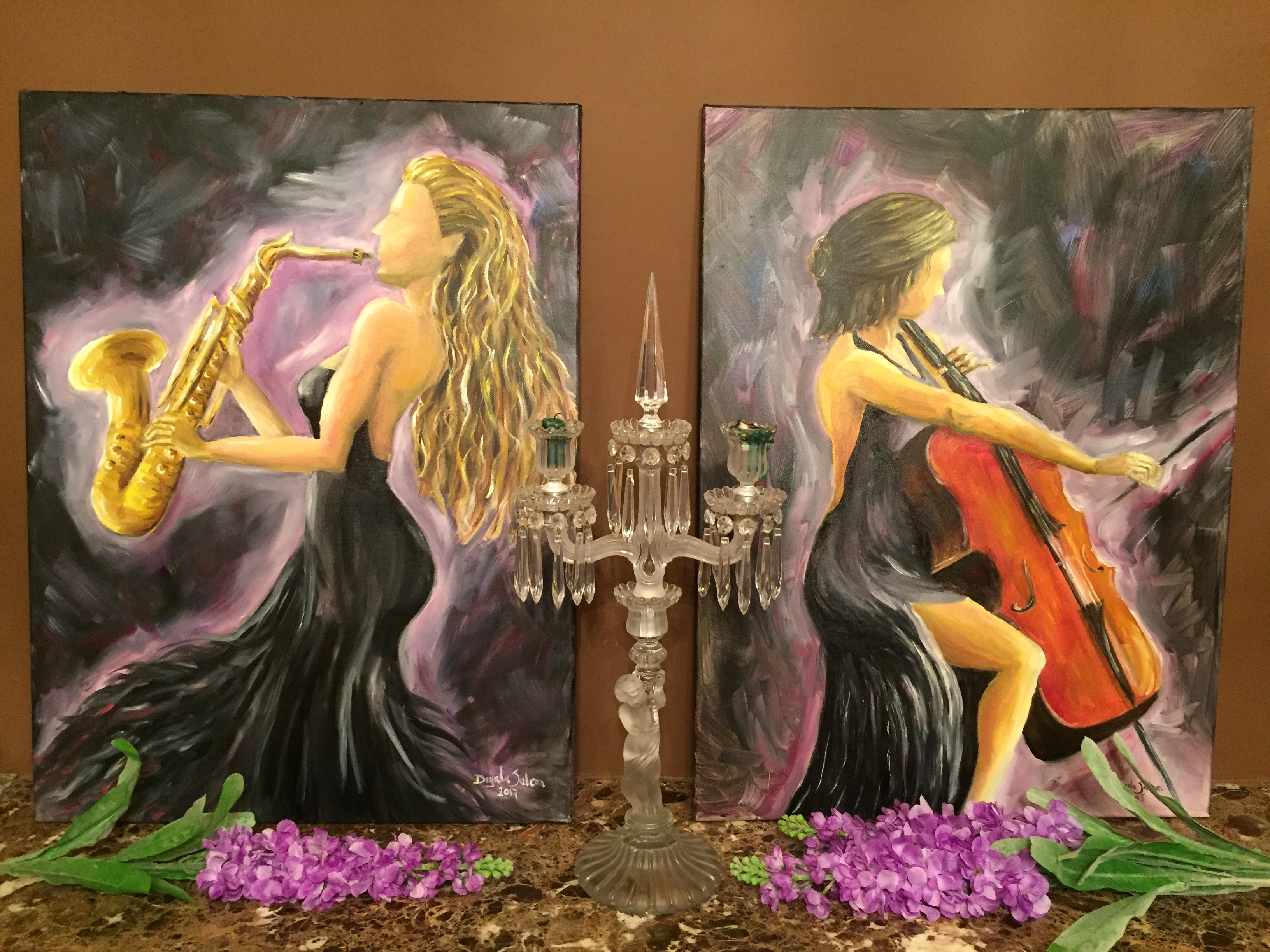 "I know that if I go back to corporate life, it is not as important to me as art."
With a busy corporate lifestyle, Diyala explains that there was little time for her art, "because I was working so hard at the corporate business, I stopped art for some time. However, at one point the lifestyle became very stressful so I started painting again. I noticed that through painting things that I like, such as strong independent women, people dancing and even things like nature with beautiful colors, I was able to love life more", she says.
From what started as a hobby alongside work, Diyala discovered her new full-time pursuit, "I was not planning on working as a full-time artist when I left the corporate sphere, it just came about. Initially I didn't consider selling anything, but then I was getting so many requests from people asking to buy my work. I couldn't keep all of my paintings, so I decided to give them to people that appreciate it", she reveals. Although she hasn't completely shut off the possibility of returning to the business world, Diyala's experiences with art have permanently changed her priorities, "I know that if I go back to corporate life, it is not as important to me as art", she tells us.
"I do definitely want to empower women through my art."
Featuring mainly women, Diyala's work is very connected to her own emotions, "I paint what I feel so inspiration mostly comes naturally, I will just be somewhere doing something, and I will find inspiration. I didn't originally realise my focus on women, I was just working on many things and then took a step back and realised that women were my subjects. This is what I was interested in and passionate about, and it resembles me in a huge way. I do definitely want to empower women through my art", she explains.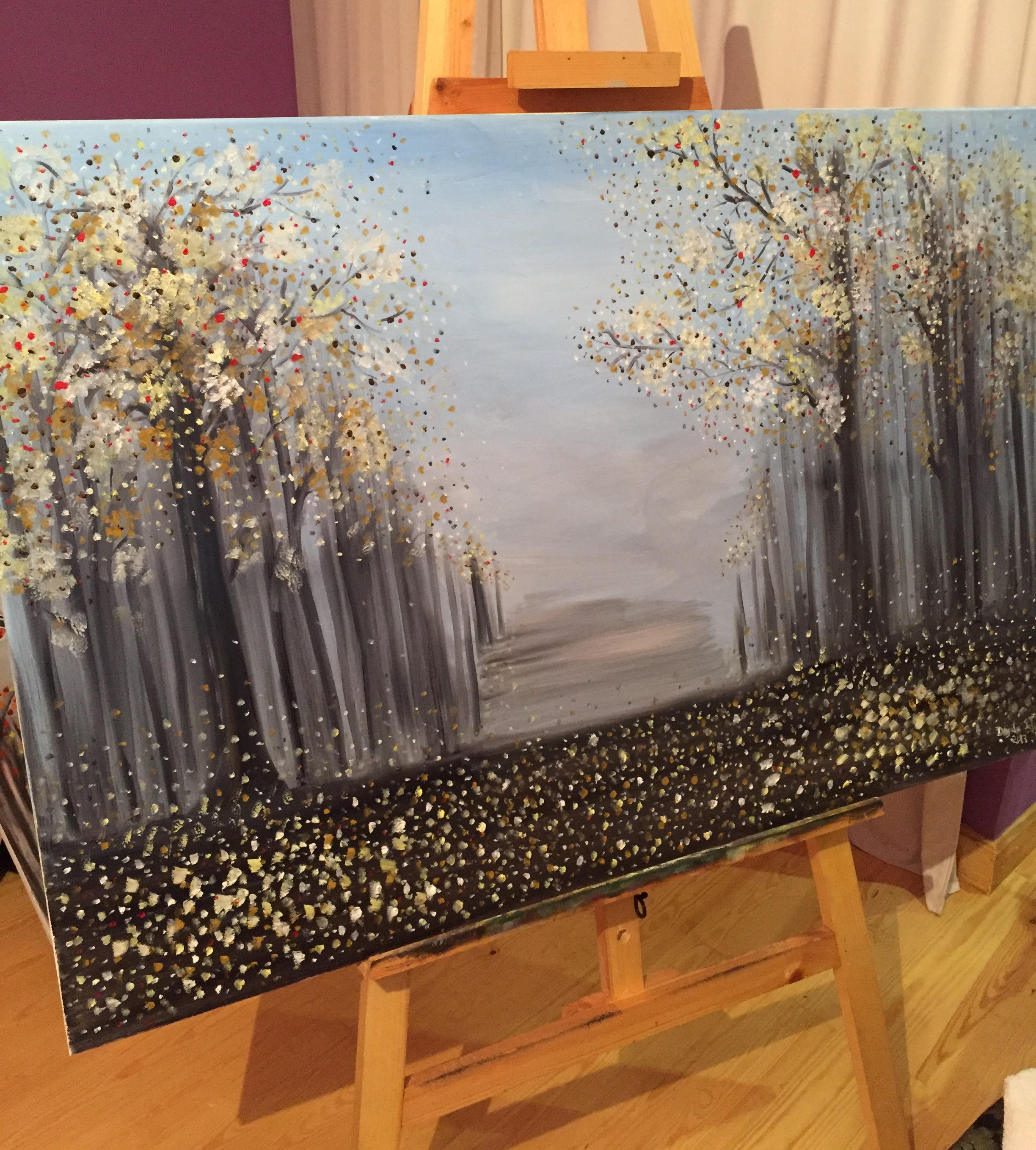 According to Diyala, art in Egypt throughout history has a great deal of potential, "Egypt has always been known for its art. Pharaohs communicated through art, now we understand pharaohs through art. Although it isn't appreciated enough, that is starting to change. Social Media is creating a big opportunity for artists to get themselves out there. Unlike before when people had to go to art galleries to see painting, something that not many people actually did", Diyala says, adding her advice for upcoming artists, "you need to get yourself out there on social media and bring brand awareness to yourself. You will always find part of the world interested in that even if it is a niche market".
Follow Diyala on instagram for more @diyala_art.