Last week's Grand Opening of Aeon restaurant and lounge wasn't just a great night full of dancing, food and drinks, it was the must-attend event of the season! With an A-list guestlist of all the biggest names in entertainment such as Salma Abu Deif and Marwan Younis, from before the night even began, Aeon's opening brought something new to the world of event-planning. With Carousel's alluring video invitations giving the guests a taste of what was in store for them, the anticipated luxury and exclusivity was all everyone spoke about for weeks. All of Cairo's biggest party-goers were invited with music spun by the hottest DJs, AK the DJ and Rami DJunkie, ensuring that this pre-party would be definitely be a huge hit.
The inspired theme developed by Carousel Media Agency of 'glamour disco' meant that everyone adorned their sparkles ready to dance their hearts out over five-star food in a room full of disco-balls for a night like no other. The celebration full of stars and celebrities was topped off with the performance of everyone's favorite hit song, '3 Dakkat' by Abu himself. Videos and photos from this event are being shared like crazy, with the official video exuding the luxurious lifestyle that #theAEONExperience brings to Cairo's nightlife scene.
With the partnership with Uber, Aeon made sure guests could focus on having the time of their lives, without having to worry about any practicalities.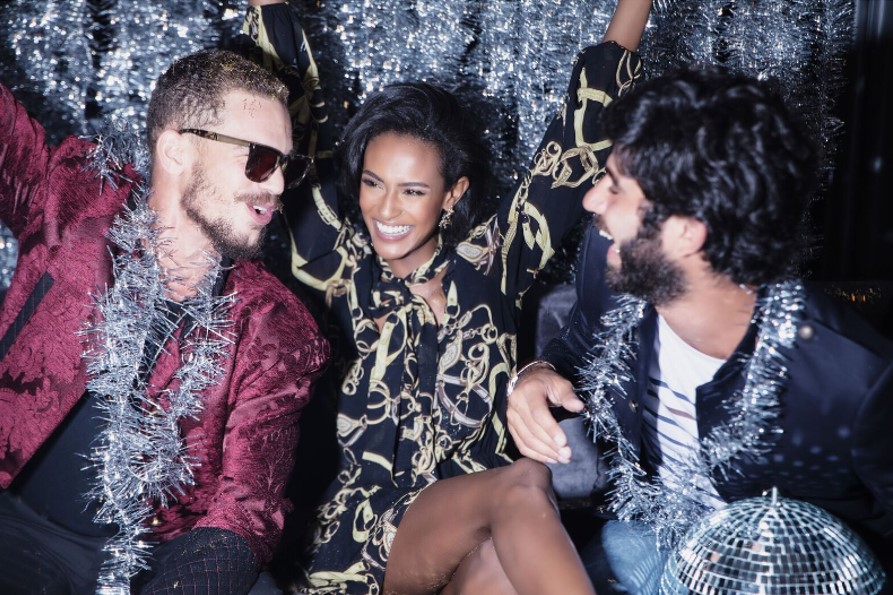 Through their promotional material, exclusive guestlist and planning, Carousel's ingenious campaign, which from start to finish transformed this opening into THE opening, is bound to spark a new style of event-planning for Cairo's most vibrant and luxurious venues.
Find out more about Aeon here. 
Image Credits: 
Production: Carousel
Photographer: Abdallah Sabry
Fashion Director: Gehad Abdalla
Art Director: Omar Fadda