Ingredients:
1 Banana Biscuit Vanilla Juhayna 4.5.6
1½ cups flour
4 tsp baking powder
1 tsp salt
3 tsp sugar
1 egg
3 tbsp melted butter
Method:
Mix dry ingredients in a bowl. Gradually, add the butter, egg and Juhayna 4.5.6 banana biscuit vanilla flavored milk, constantly mixing in the same directions.
Grease a pan and place on medium high heat. Scoop the batter with a ladle and pour onto the pan to create a perfectly round pancake.
Once done, use bananas, blueberries and strawberries to decorate your pancakes and turn them into cute puppies. Add light wafers to form the dog's ears.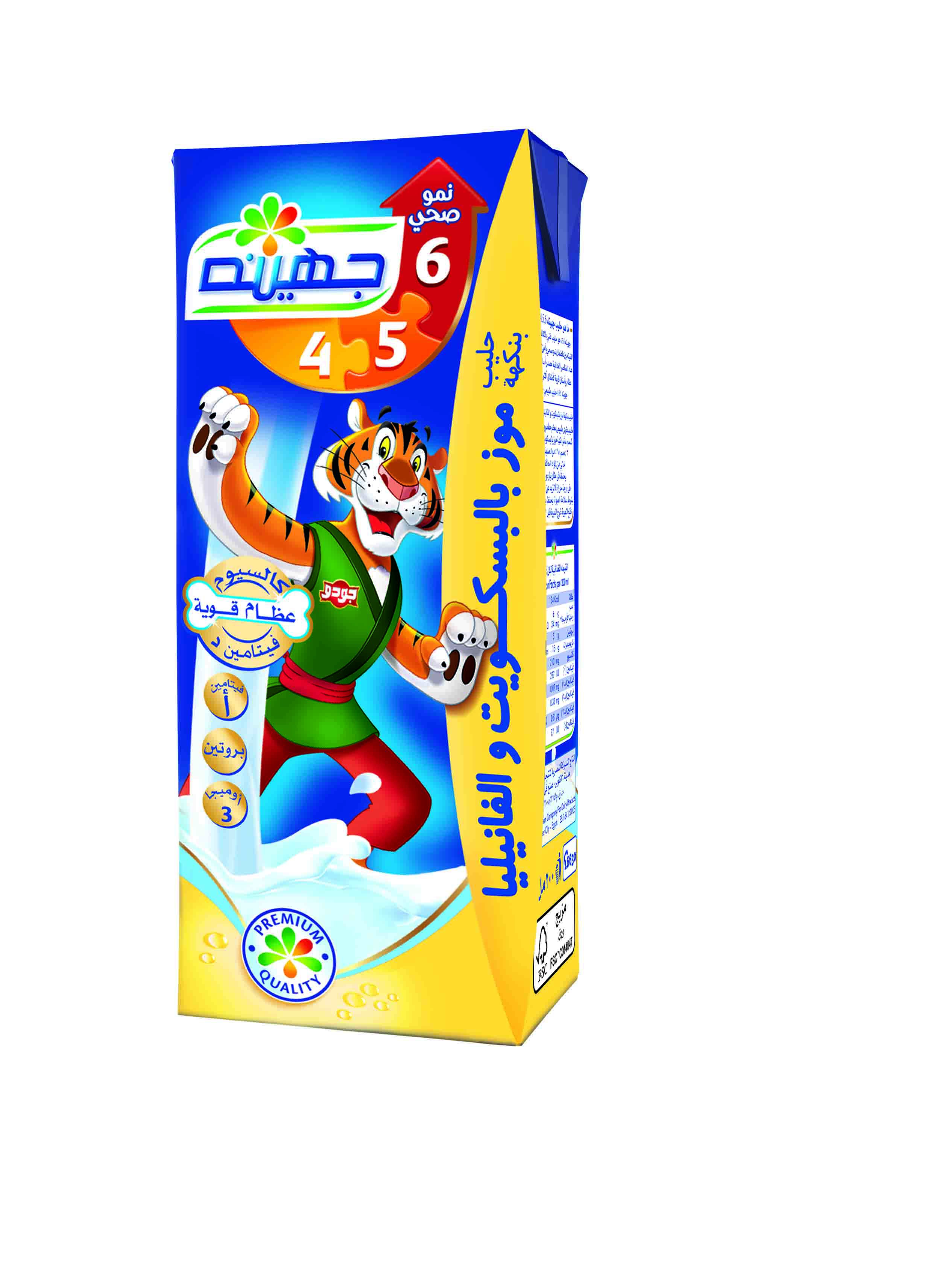 Powered by
FB: Juhayna Egypt
IG: @Juhaynaegypt