This success story started with I want to be a caricaturist and ended with I am one of the 100 most influential women selected by the BBC for 2016. Except this isn't the end or even close to it, the spark we saw in Doaa el Adl's eyes reveals that she is only getting started. Starting off as a cartoonist in Al-Dostor newspaper, Rose Al Youssef Magazine and Sabah El Kheir Magazine, this gifted woman has created a career ladder that she has ascended with much pride. In the field of children illustrations, she has contributed to Qatr El Nada, Alaa-ElDin and Bassem Magazines. Eventually she landed in prominent newspaper Al-Masry Al Youm as an extraordinary caricaturist. Not settling for just local success, Doaa has also participated in many exhibitions in France, Italy, Spain, Tunisia, winning several awards.
"They assumed that I'd get married and stay home. They didn't expect me to commit"
The fine arts graduate is one of very few females in her field, "When I first started, I wasn't overly concerned about being the only woman. I was just trying to follow my passion," Doaa tells. "Those older than me were very encouraging, whilst those younger were denying the possibility of this being a long-term career. They felt that I'd try it out for a while and then quit like those before me. They assumed that I'd get married and stay home. At that time, the last female caricaturist had quit after three years. They didn't expect me to commit longer than that, but I did, and when I broke those three years I felt relieved. Now I can proudly say that I have been 10 years in this business," she adds.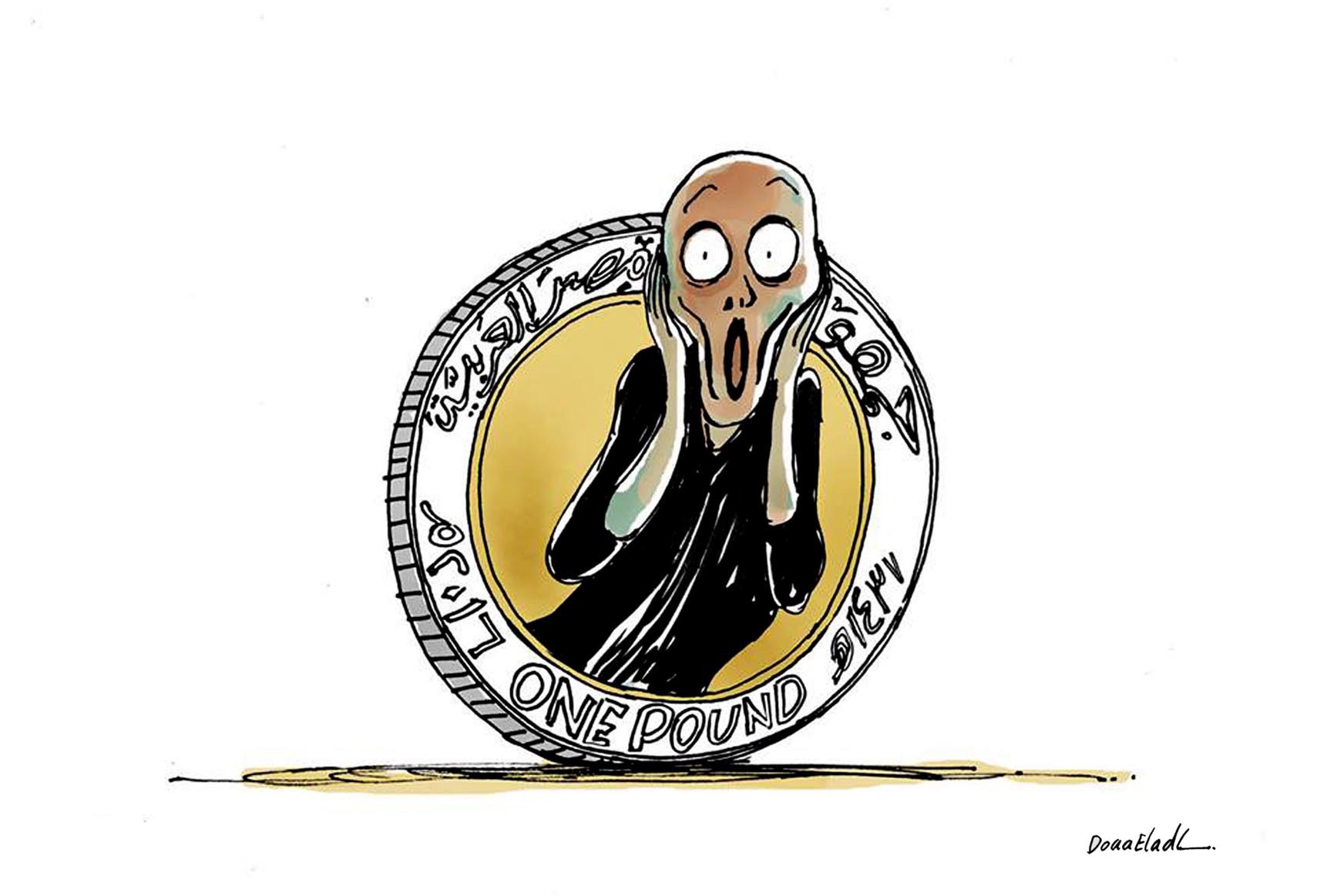 In a society that raises girls to become housewives, further societal dimensions to a woman are marginalized. "Our society adopts the idea of women sacrificing their lives for the sake of their kids, without having their own independent dreams. Some women end their careers when married, especially if their partners don't encourage them to keep going. So, there are these stories but there are also success stories of women who continued anyway."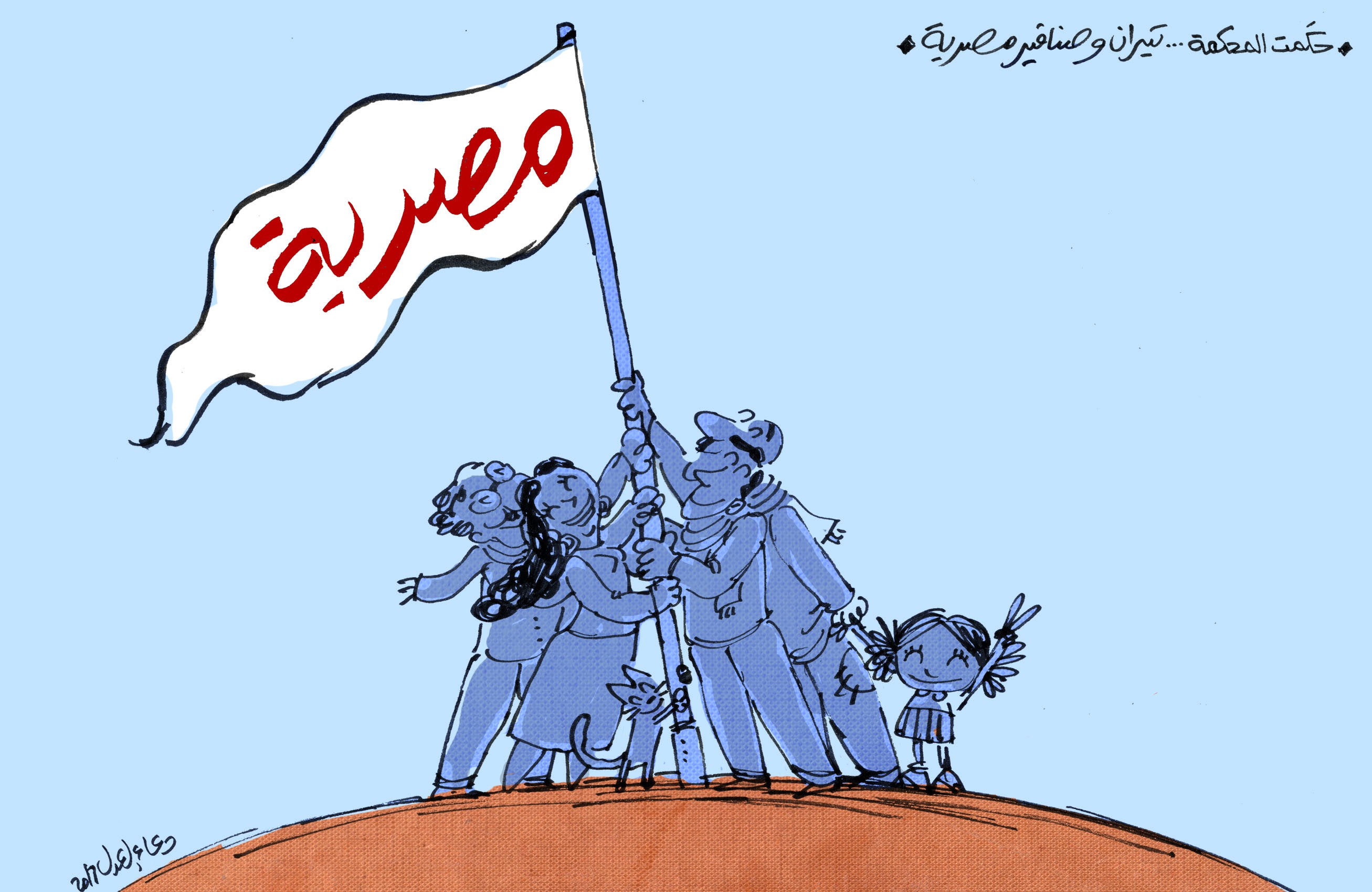 On the issue of restrictions, this exquisite caricaturist says her quill has been directed by only herself, "the privilege of working in a liberal newspaper like Al Masry Al-yoom is that you can see very different and sometimes opposing opinions right next to each other. A Minister could publish an article in our newspaper and yet the neighboring piece could be criticizing or attacking that same Minister," she says adding, "No one ever told me what to draw, or banned any of my work. However lately, lack of information is the most catastrophic issue we battle with. Usually when there is any prominent issue, we don't get any information about it. It is like working in the darkness. There are a lot of topics that we'd like to draw about but can't because we don't have enough information."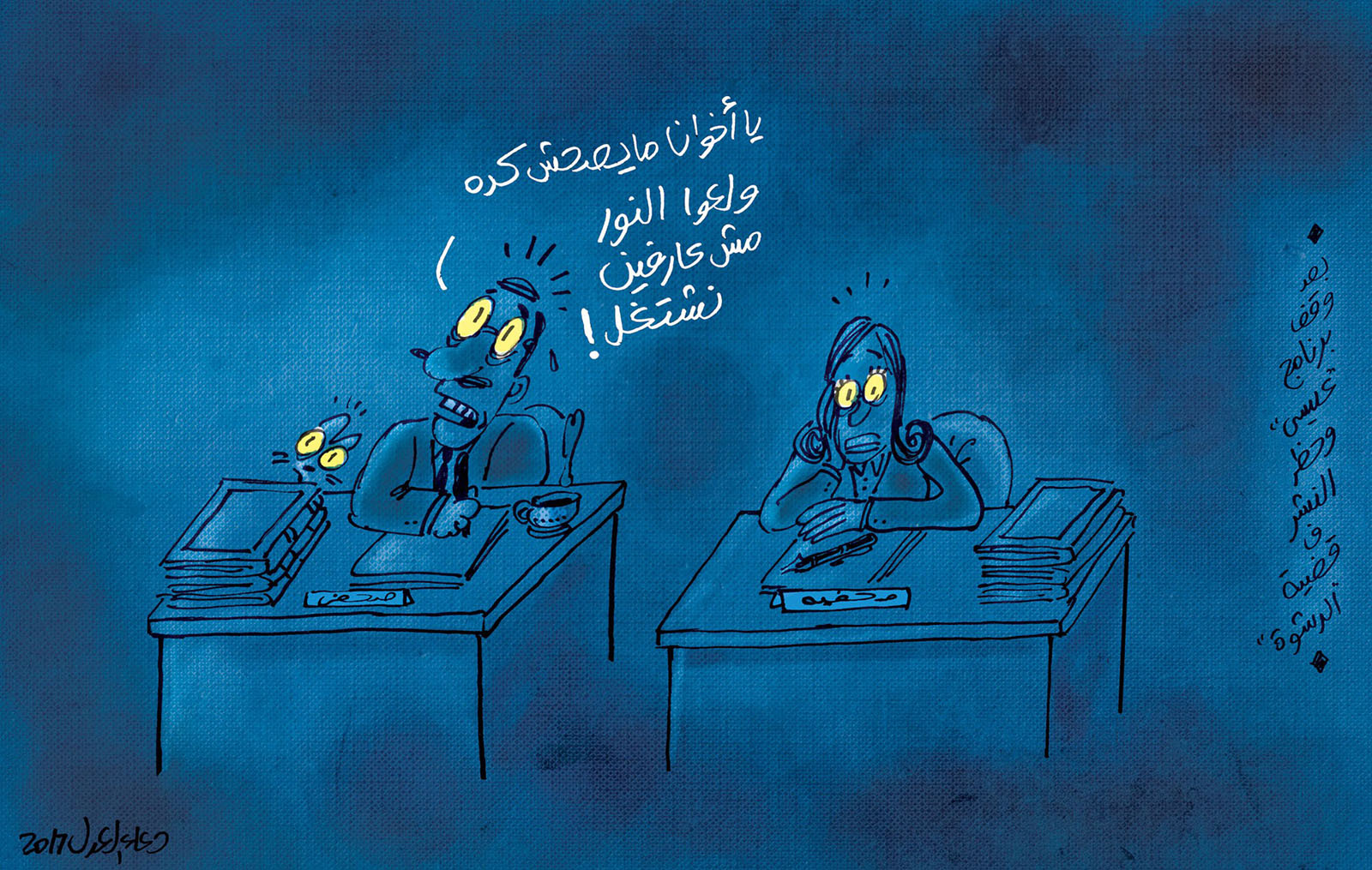 "When I first joined this field, I started looking into the history of caricature to see how women were featured. At its lowest, Caricature featured women as the mother-in-law, the fat person, the evil or weak woman. At its peak, this image was transformed into a more powerful one. In my own caricature, a woman is an active participant, a dynamic entity, one that can mouth the comment. I empower women through my art, not just because I am a woman, I always tend to empower the party that is being weakened," she argues.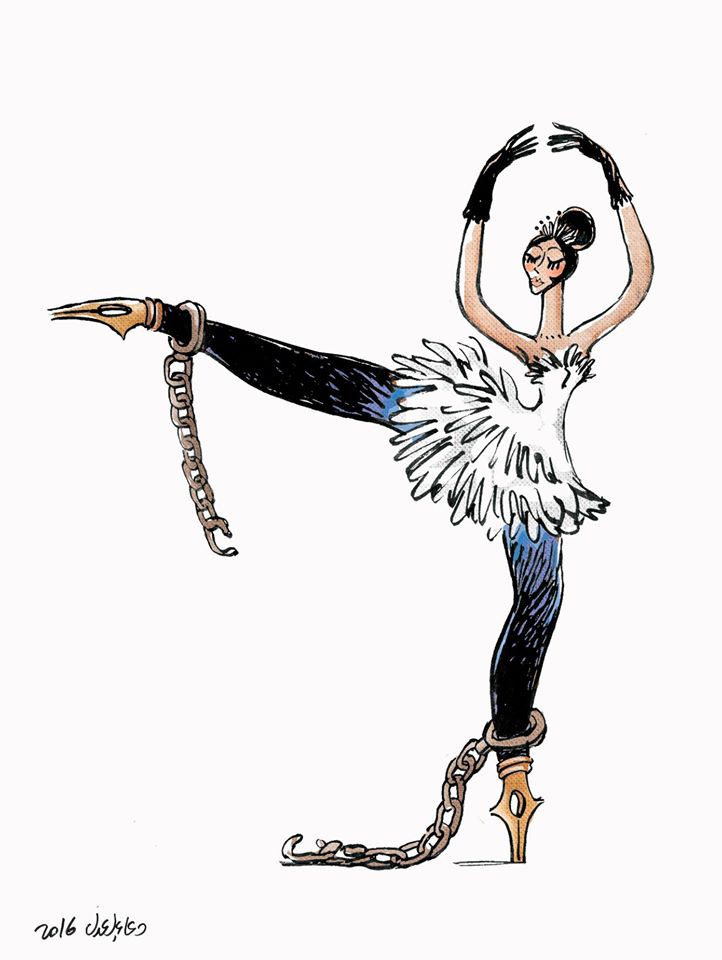 "If women have a problem, then the society has a problem."
This visionary artist has just finished working on her first book, that comes out on the 23rd of February. "It's an artistic book made up of 50 caricatures featuring 50 women. It is divided into three section, the first is about the problems women face, ranging from the easy to the complex, (e.g. to be rejected because of color, shape, looks). The second section is about laws that discriminate against women. The third section is about positive images that empower women. Such issues have always concerned me because if women have a problem, then the society has a problem."
For the past years, sarcastic commentary has been the most powerful and expressive portrayal of reality, "Sarcasm is venting, it helps people accept their realities. But it also has a greater role. In the bombing of the cathedral church for example, I drew a Mawled-doll wearing black and crying. The main message conveyed in this drawing was that we are just as hurt and devastated as our nation partners are. It was like patting them on the back. The responses and feedback I got on this piece were huge."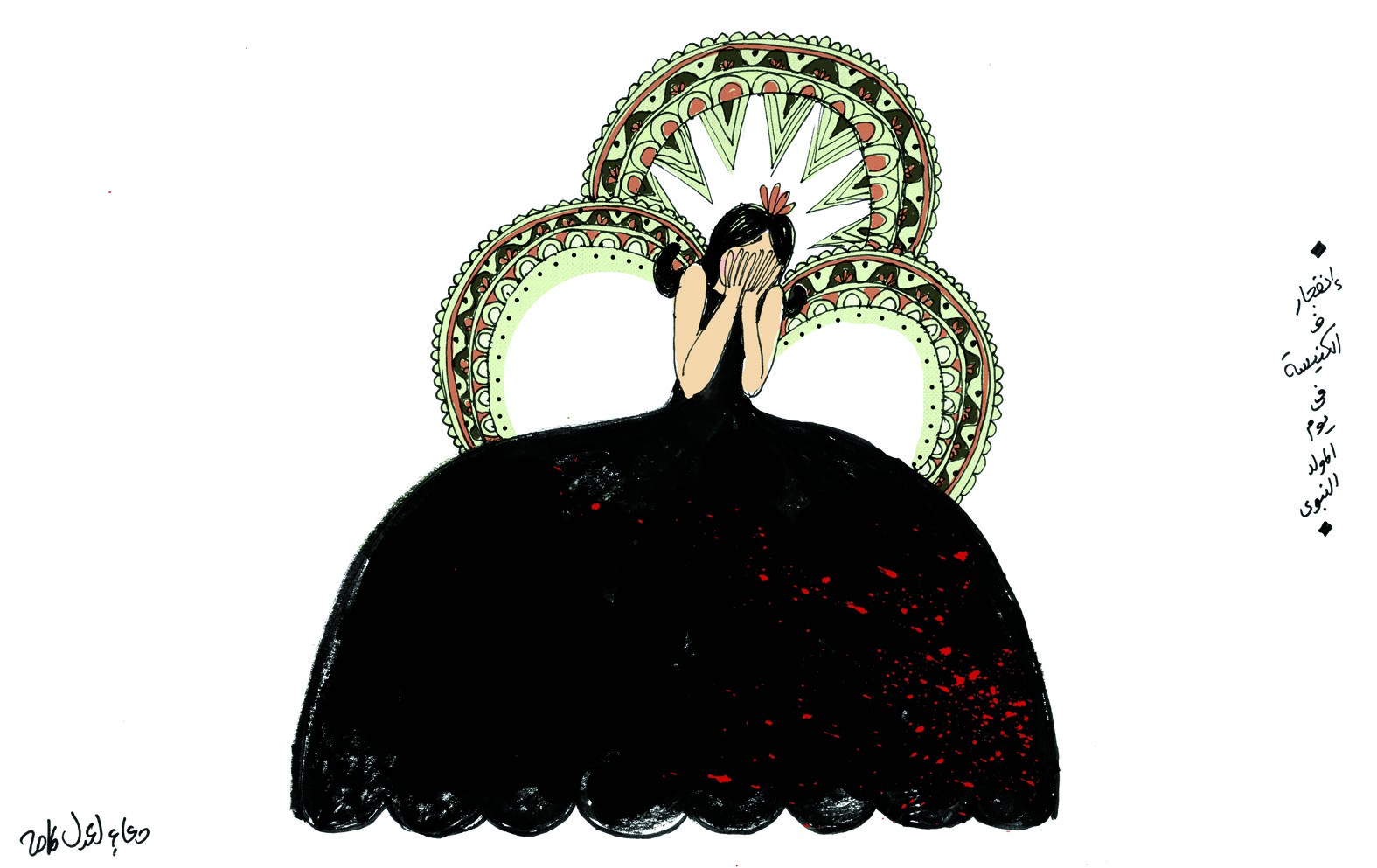 For more of Doaa El-Adl's work, follow her Facebook Page.