If you are in the mood to indulge on tasty authentic Syrian food for Iftar today, then you must try this delicious authentic Shakreya recipe.
½ Kg meat cubes
1 pack Maggi Bechamel Mix
4 pieces of crushed garlic
3 large tbsp oil
4 cups cold milk
Juice of 2 lemons
2 thinly sliced medium onions
2 bay leaves
2 pieces cardamom
Zest of one lemon
1 tsp mixed spices
1 tsp curry
1 cube Maggi beef
2 tbsp parsley
¼ cup tasted almonds
1. Heat a pan and oil on medium heat. Then, add the meat cubes and cook them until all sides are golden.
2. Add the garlic, onion and mixed spices to the pan.
3. Add the Maggi Meat Stock cube, lemon juice, and cover the pan for 20 minutes until cooked.
4. Add the Maggi Bechamel pack with cold milk and stir until it gets thicker.
5. For serving: In serving plate, add the meat with the Bechamel and decorate it with the parsley and toasted almonds "optional".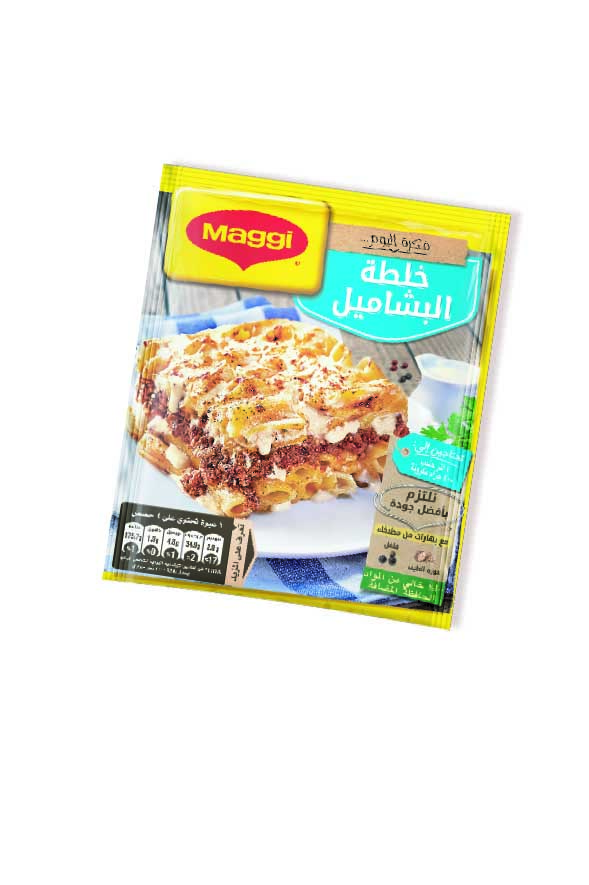 This recipe is powered by Maggi.