No one can argue, beauty lies in the eye of the beholder. Unfortunately media has been pressuring women to despise the way they look, and setting foolish beauty standards we have to follow. Yesterday a post erupted on Facebook which caused a lot of controversy, the post was shared by Kuwaiti TV Presenter Fajr Al-Saeed shaming actress Naglaa Fathy for not aging gracefully.
People launched a major attack on Fajr Al-Saeed , who said some offensive things about Naglaa Fathy after appearing in some photos with Yousra.She stated that Naglaa Fathy was the symbol of beauty in Egyptian cinema, therefore she can't publish pictures of herself at that age, stating that she has ruined the beautiful image the audience has of her.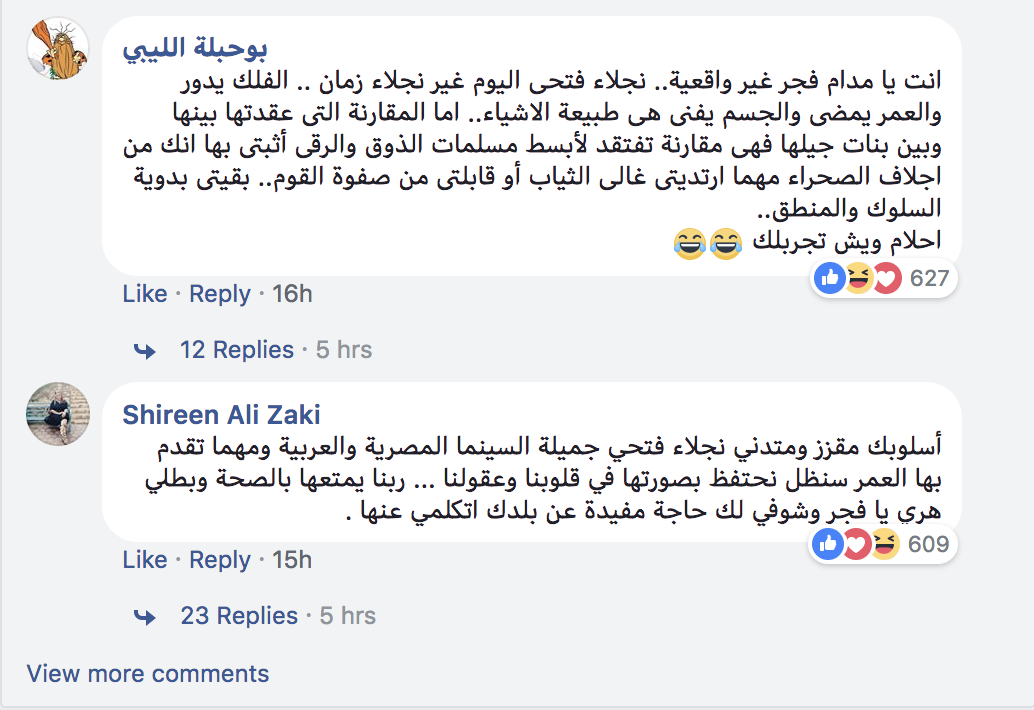 Fajr didn't stop at that, she even advised Naglaa Fathy to ask her colleagues Mervat Amin, Nadia El Gendy and Enas El-Degheidy, with her same age bracket, to give her some tips to retrieve her beauty back.
We also have something to say to the beautiful Naglaa Fathy. We are very proud that you've truly embraced your beauty and didn't submit to the pressures society and media has put on every woman. We should praise her and stand by her, instead of bullying her and pressuring her to undergo plastic surgery. Beauty should not be measured by how shiney and radiant your skin is, beauty lies within.