Edited by Yara Alsayes
We always take desserts to Ramadan 3ozoumat, sometimes ending up with three different desserts at the same 3ozouma! Instead of having to go home with a piece of your red velvet kunafa, get something creative that the host can use later, such as…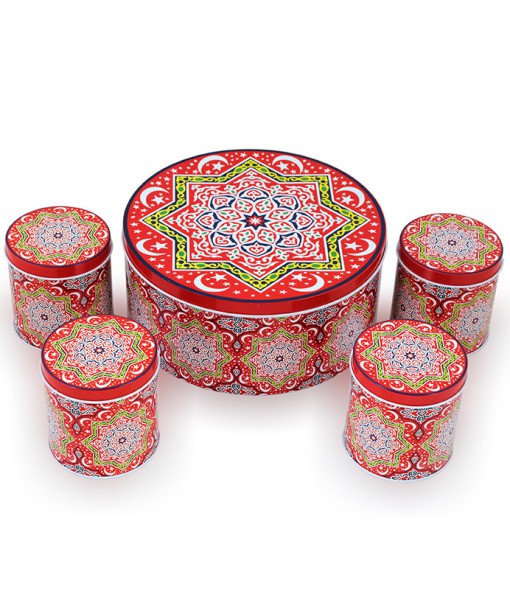 Cookie Tin Box Set by Ramadaniat
You can take a Ramadan-themed tin family of boxes! They're incredibly cute and very practical. Your host will be grateful to you for giving them something they can actually use.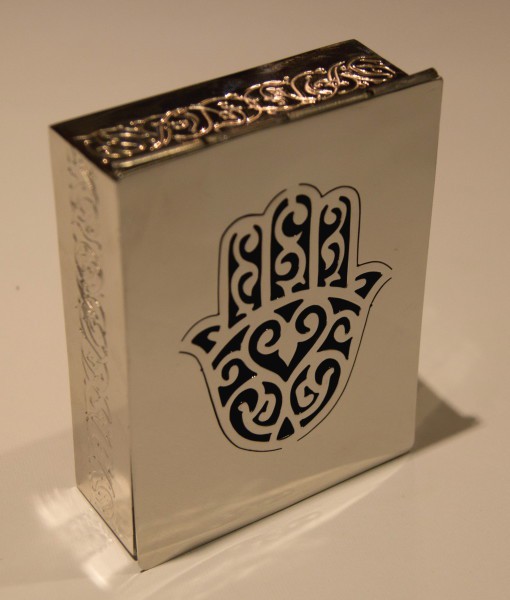 Small Kaff Jewelry Box by Turath
This gorgeous, beautifully hand carved box can be used as a jewelry box or it can also decorate table tops alone or in a collection. Instead of buying a basbousa that will eventually get thrown out, take this box with you.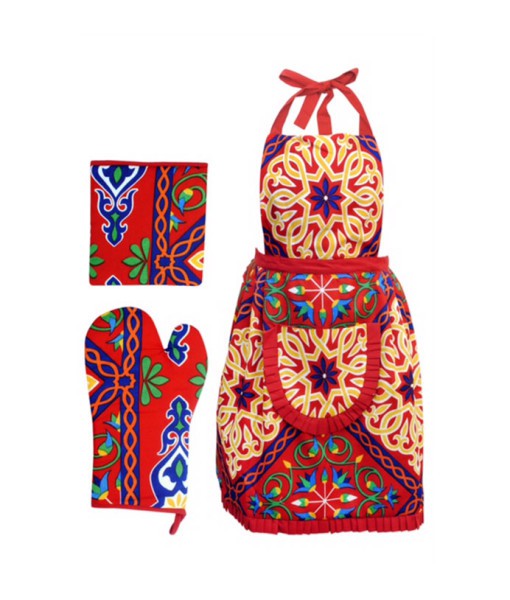 Khayemaya Apron, Pot Holder & Oven Mitt Set by Tawasol
So, your host has probably cooked all day to make sure this Iftar is special, what better way to say thank you than by giving her a pretty, Ramadan-themed kitchen set?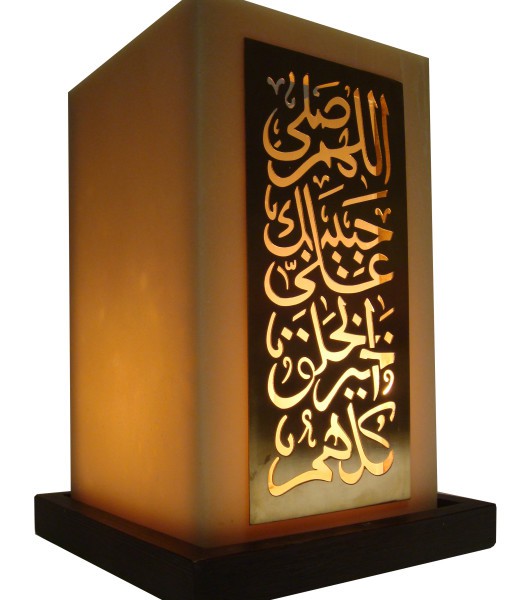 Electric Candle by Turath
A pretty gift that would suit Ramadan nights perfectly! This special handmade electric candle in gold-tone brass comes with an electrical outlet and tea light candle so it can be lit both as a lamp and as a candle. Gorgeous ornament that would light up your host's house all year long!
A Table Runner by Joud
When in doubt, get this table runner by Joud. The gorgeous colors will add life to any table or buffet, with its beautiful patterns inspired by the lyrics of a Dalida song.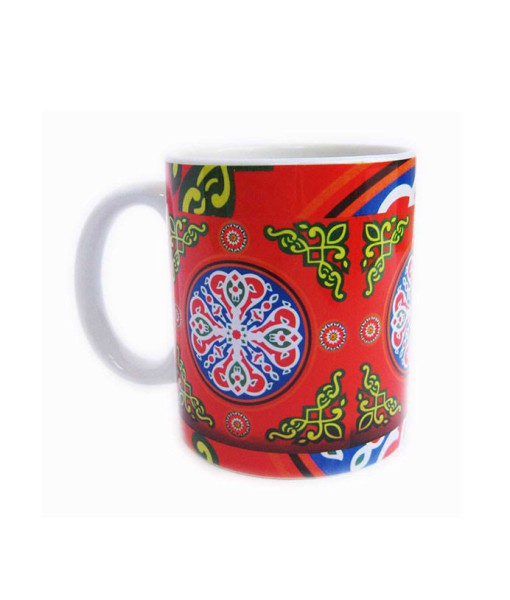 Colorful Mugs by Shakasta
There's no such thing as having too many mugs, they always come in handy. Your host will appreciate this much more than they would kunafa mango! This is something they can use to drink coffee out of all year long. You can't put a price on something like this.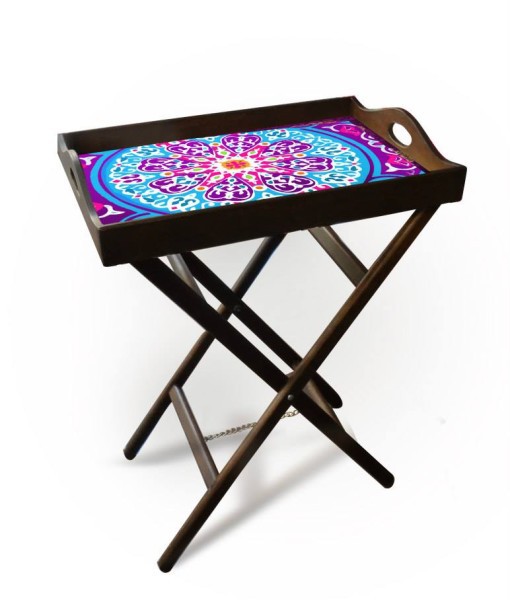 Modern Khayameya Tray Table by Joud
Joud's combination of funky, pretty colors and timeless patterns and designs is one of our favorite. This table, inspired by the famous Egyptian Khayameya pattern with a modern twist, and implemented on a brand new multi-purpose tray table is both practical and beautiful.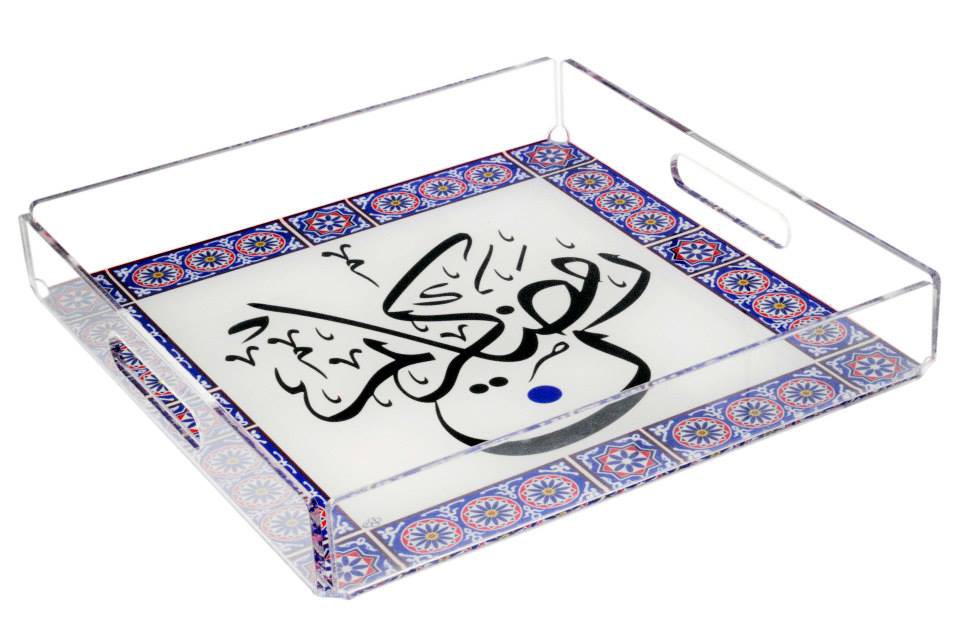 Ramadan Tray by Ego Gallery
Instead of getting the dessert, get the tray on which dessert will be served. This practical plastic tray inspired by Ramadan spirit with the words "Ramadan Kareem" written on the base is a great gift to take on a Ramadan 3ozouma.