Pulling off the bohemian style is quite easy as long as you have the carefree soul to go with it! The key here is to be fashion-forward and unique, while staying comfortable. Here are some of our favorite women who master it in all the right ways.
Deana Shaaban, Fashion Designer
Definitely one of our favorite fashion designers, Deana has been rocking the bohemian style for a while now. Whether it's her personal style or her designs, she uses lovely colorful prints and cool, untraditional cuts that can make any woman look effortless and feminine.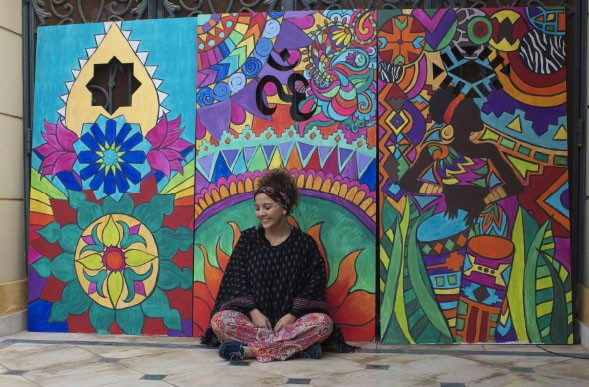 Farahzada, Painter
Looking at Farahzada's art will give you an insight into how bohemian her style is. You can say she dresses the way she paints; mixing colorful patterns that range between floral and tribal, with cool, comfortable shoes is what makes Farahzadas style so unique in a bohemian kind of way. Let's not forget her beautiful curly hair which adds character to her whole style.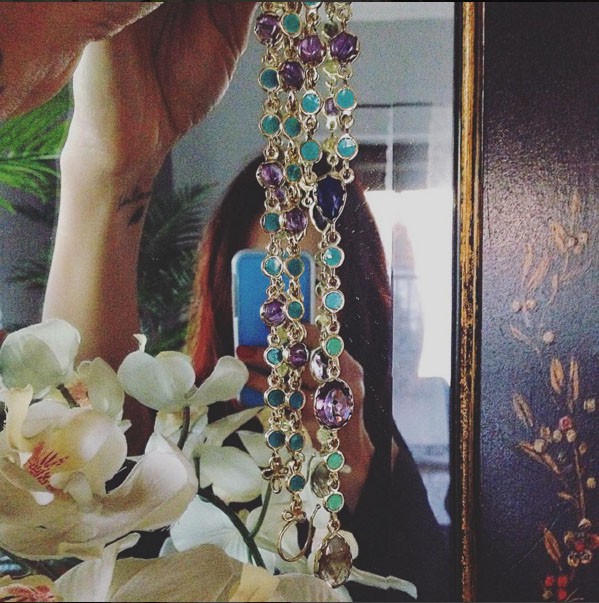 Dina Maghawry, Jewelry Designer 
Dina designs very distinguished, bohemian pieces. Her work comprises of colorful earrings, bracelets and rings that are very unique; she uses different colored stones, put together in bohemian designs that seem inspired by different cultures. Whether it's for a special night or for everyday, you will find unconventional pieces to love in Maghawry's collection.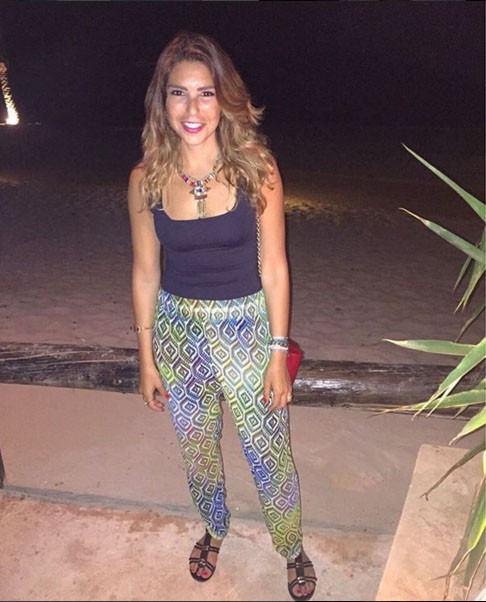 Amina K, Fashion Designer
One of the most prominent local designers here in Egypt, her collections are very diverse but have one thing in common; that carefree bohemian vibe. Denim, colors and patterns are part of her style which we can't help but obsess over. One of the most bohemian things about Amina K's designs is her use of authentic Egyptian fabrics. Her work stylishly combines modern design with all-Egyptian art, patterns and fabrics.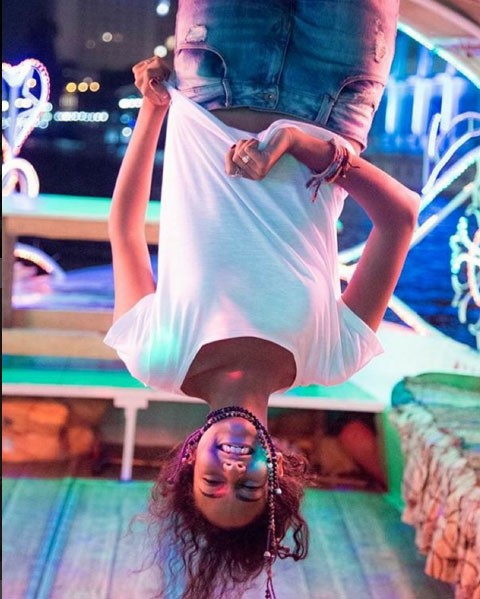 Haya Khairat, Photographer
Haya is a successful photographer; the camera has been her best friend since the age of 6! She has an exceptional style of photography, very carefree and natural. Her bohemian style is visible in her photography and her personal style. Haya's style is so effortlessly beautiful, with light, flowing fabrics, colorful patterns and just a hint of vintage; a true bohemian. Haya is now studying cinematography. We can't wait to see what she has in store for us.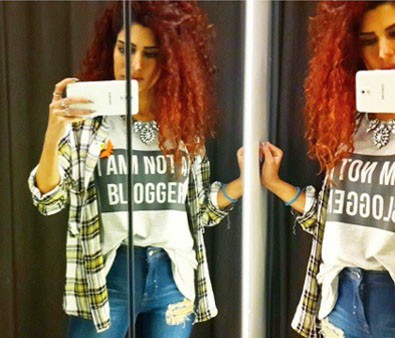 Sundos El Ayoub, Fashion Stylist and Costume Designer
Sundos is one of our favorite stylists, she dresses up the girl we all want to be. Her travels to some very inspirational destinations are visible in her styling; one can clearly see how her style is the result of a combination of various cultures. Colors are key in her technique, along with very interesting patterns and shapes, and, of course, the accessories that she uses add a perfecting touch.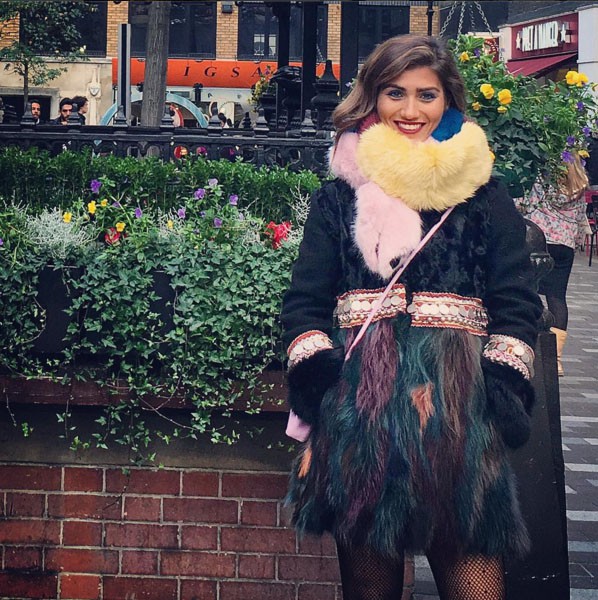 Aliaa El Esseily, Celebrity Stylist
A personal shopper and a celebrity stylist, Aliaa has a very bold and wild yet feminine style. Mixing colors and patterns are her specialty. Looking at her style, you see fringes, cutouts, along with different shapes and styles! There's nothing you can't find in her bohemian style.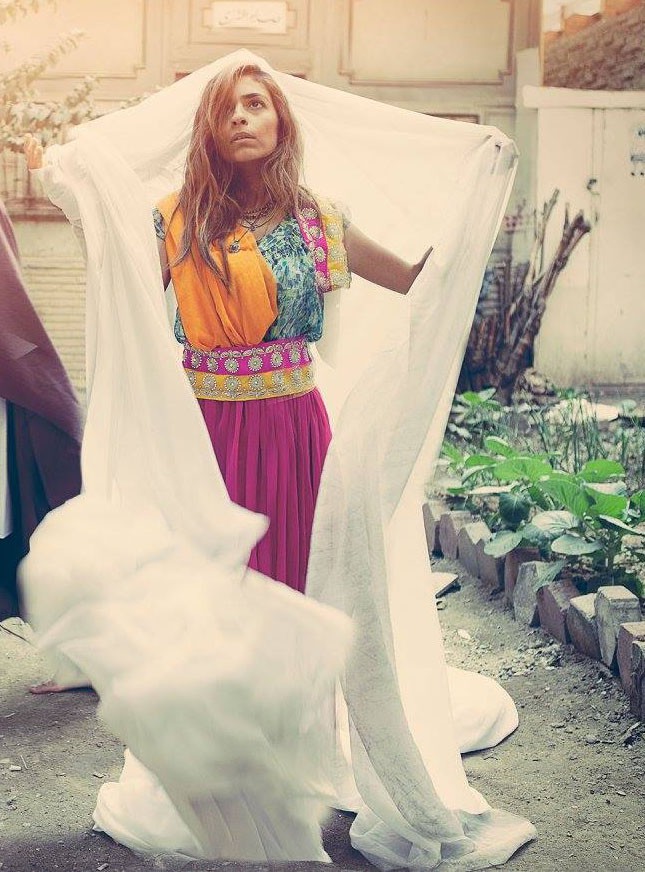 Amina Zaher, Photographer
Like most other bohemian ladies out there, Amina has the untamed natural hair to go with it! If you see Amina, you see beautiful colors and prints mixed and matched beautifully. She always rocks colorful, handmade and authentic accessories. Arabesque and oriental prints seem to be a favorite for her, and we can't help but love it!