From the time we first saw the promos, we knew we'll fall in love with Grand Hotel. The mystery of the show is added to by the beautiful sets and vintage atmosphere. Here are 7 things we absolutely love about Grand Hotel!
Great Characters!
This comes as no surprise, seeing as how many great talents star in Grand Hotel. Not only that, but the characters are also very nicely written. Amr Youssef's character is extremely charming and noble. Amina Khalil plays the sweetest character in the series, though, and people have all fallen in love with her.
Chemistry
The actors end up working beautifully together when they're properly directed. Amina Khalil and Amr Youssef's chemistry is undeniable and their characters' story has become something which all of Egypt is invested in!
Era
Grand Hotel takes us back to more charming times. Everything about the series is immaculately crafted to look like it's from the 1950s; whether it be the costumes, set, hair, makeup and accessories! This isn't all; the actors clearly have done their research. They all talk and act in a way befitting the 1950s.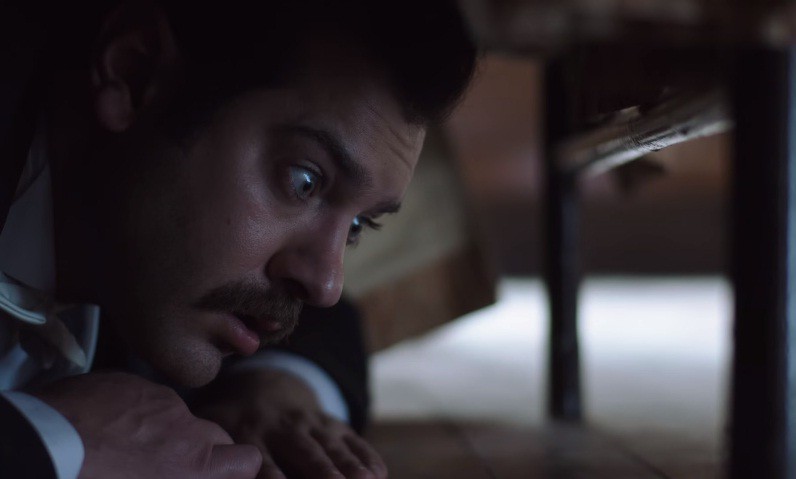 Mystery
While Grand Hotel does include a love story, it's not front and center as much as the suspense/mystery  main plot line. The series is extremely engaging and intriguing due to that mysterious plot.
Message
It's easy to spot the message about equality embedded in Grand Hotel. In the hotel, the characters are divided according to their placement on the social ladder. This isn't shown in a positive light, and the injustices of inequality is shown very clearly.
Music
Grand Hotel's soundtrack is one of our favorites this year! The combination of cello and accordion in the intro results in an extremely vintage sound that is both moving and exciting. The music swells perfectly with the scenes.
Styling and Costume Design
Yasmine El Kady did a marvelous job with the costumes. It must have been extremely fun to design costumes dating back to the 1950s, but she took a fun job and made it brilliant. The dresses are some of the most gorgeous we've seen this year. We see this starting a trend of going back to the 1950s!