Makeup can be so much fun, and can bring out your natural beauty, if only used right. Here are some makeup hacks you can use to perfect your makeup skills. They're so easy, you will wonder how you didn't know about them yet!
Concealer: It's a shady business!
"My best friend got a very nice concealer!" can't be how you get your own concealer. You should choose your concealer based on whether or not it has the right undertone and coverage.
Eyeliner: Not one-size-fits-all type of thing
Wearing black kohl might not always be the best resort. Choosing the type of eye makeup to wear depends on your eye shape.
Eyebrows: Go natural, please!
A natural looking eyebrows always beat thick fake looking ones. Draw your eyebrows with hair-like strokes.
Lip liner: Blending is fundamental!
Your lip liner should be blended. It's not the 90s anymore!
Blush: Rosy nose? No
No, blush shouldn't go on your nose. Applying blush should start two fingers away from your nostrils.
To learn more makeup hacks and avoid common mistakes, book your seat now for Mai Ayman's workshop! Limited seating!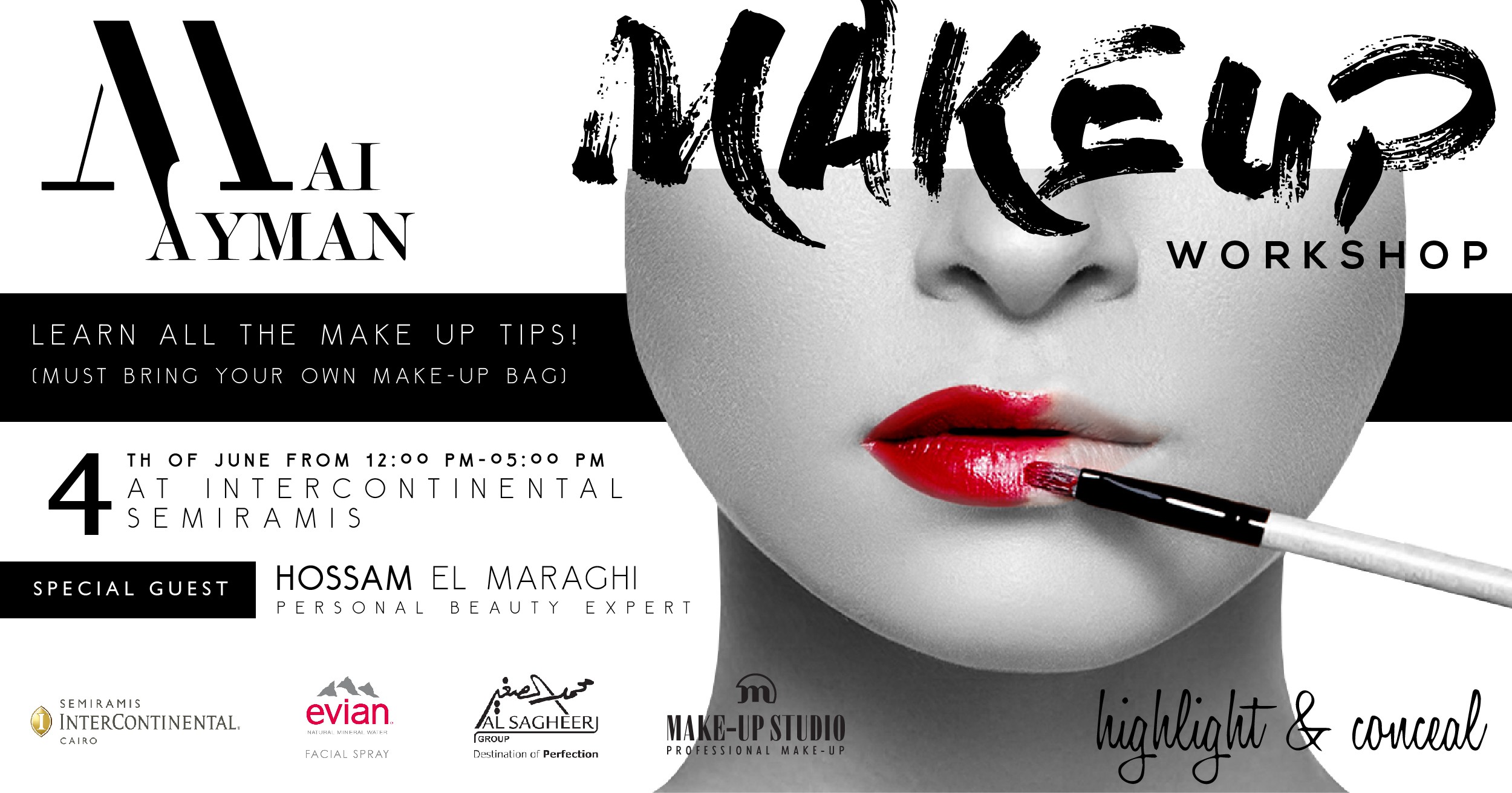 For inquiries email Mai on mai.a.abdelhamid@gmail.com or call 01008236334
Facebook page: www.facebook.com/MakeupArtistMaiAyman
Instagram handle: @by_maiayman
Mai Ayman is a professional makeup artist who has passionately excelled in bridal makeup, special effects and fashion shoots. She is accredited from Mohamed Abdel-Hamid makeup School which is sponsore