It's always a dilemma for women to choose the best makeup products out there. With the wide range of products available in the market, it's really hard to choose, especially with the rising value of the dollar. It's now really scary to get a product and end up not liking or using it.
Here, we will go through 5 basic products that can be found in stores or at multiple makeup sellers (online), and that won't break the budget because they are almost below EGP 200!
1. Rimmel Stay Matte Foundation
This is one of the best medium to full coverage foundations out there. It blends in really well, especially for combination/oily skin (it is buildable, best use is with a beauty blender). The foundation has a mousse-like consistency and stays put for quite a long time.
It comes in a range of shades:
* Fair, True Ivory and Ivory
* Classic, Soft and Natural Beige
* Sand and True Nude
It is similar to the Kat Von D Lock-It foundation, but for a fraction the price. I personally use the Soft Beige shade, which blends really well with my skin tone.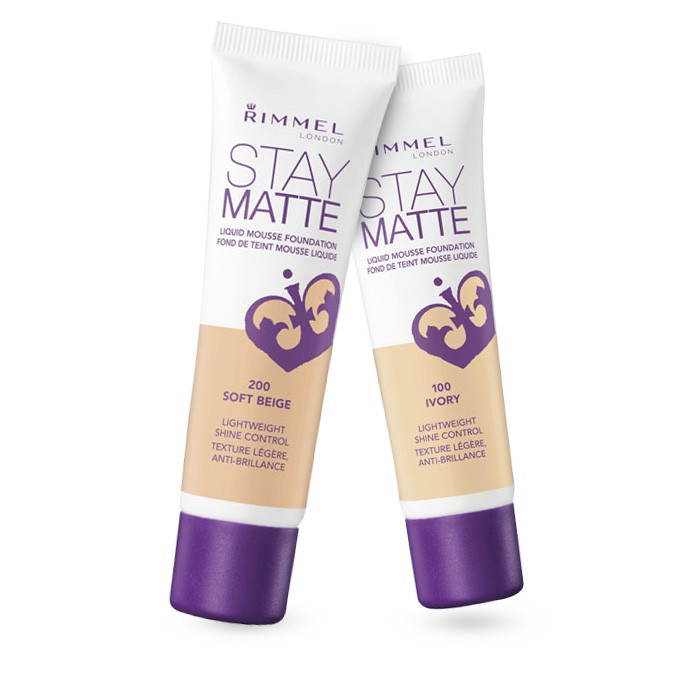 2. Rimmel Stay Matte Pressed Powder
Pressed powder is essential when it comes to setting makeup and this one in specific is more than perfect, especially for combination/oily skin. Transparent and Silky Beige are the ones I use all the time. Its finish is almost the same as Mac's Mineralize Skinfinish and it keeps the face from shining. And guess what? It makes your pores look smaller!
You can always layer it to get better coverage and it will never go cakey.
It comes in the following shades:
* Warm, Silk, Nude and Buff Beige
* Transparent, Sandstorm, Natural and Creamy Natural
* Peach glow and Pink blossom
It's the ultimate pressed powder! It's for a quarter of the price of Mac's Mineralize Skinfinish and Too Faced Primed & Poreless Face Primer.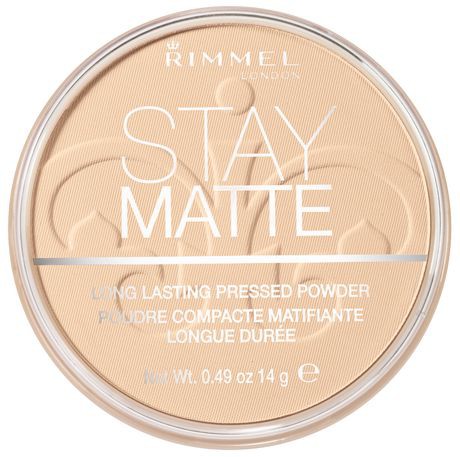 3. Rimmel Scandal Eyes Waterproof Gel Liner
Talk to me about eyeliner. We all love it, whether it's a retro fine eyeliner or a cat eye, but how get it to last? We either end up with raccoon or panda eyes as it smears, or pay EGP 300 or more for the INGLOT 77 or the Mac Gel Liner, and then another EGP 250/300 for a good brush to apply it with to achieve a good-looking eyeliner that lasts for the day or a night out.
Well, that was the case before discovering the great Rimmel Scandal Eyes Waterproof Gel Liner! It comes in a plastic pot, so even when you are messy with your application, it won't break. It comes together with a small brush that does good for everyday use, even though it's not very professional.
After application, there will be no flaking, smudging, smearing or running with this waterproof formula. It gives you 24 hours of an intense black matte colour. I wore it to the swimming pool, and took an afternoon nap in it, and it lived up to its claim!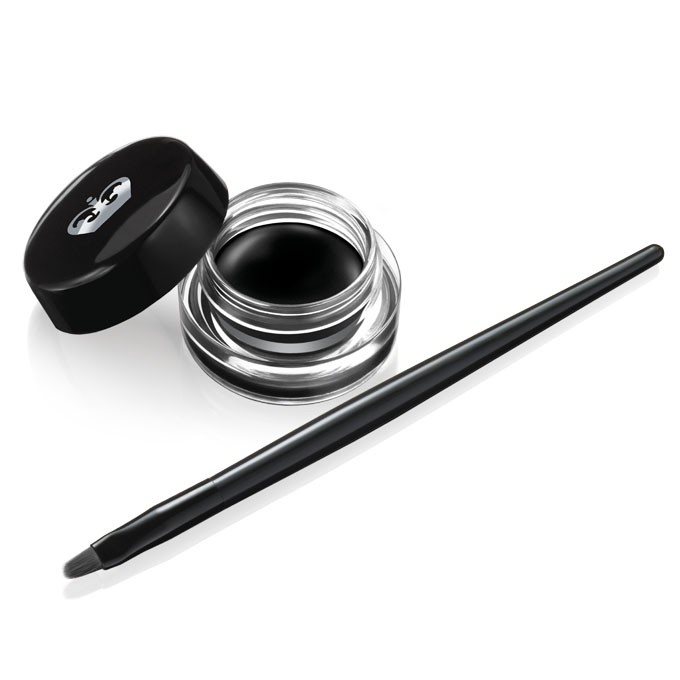 4. Essence Get Big Lashes Mascara
Now, no eye looks good without the charming touch of mascara (a good one), especially if your eyelashes aren't that lengthy or voluminous. High-end mascaras do that very well but at a very high cost. Maybelline also does that well but at a relatively even higher cost. Today, I am introducing you to a very affordable mascara brand that won't fail you! I got it from abroad, but have seen it here on shelves in several stores and sometimes for an average of EGP 75!
The Essence mascara isn't waterproof but really works beautifully if you aren't planning to have it a teary day (so avoid it if you're PMSing J) or will hardly rub your eyes.
What I love most about this mascara is its large wand, which makes it really quick to apply.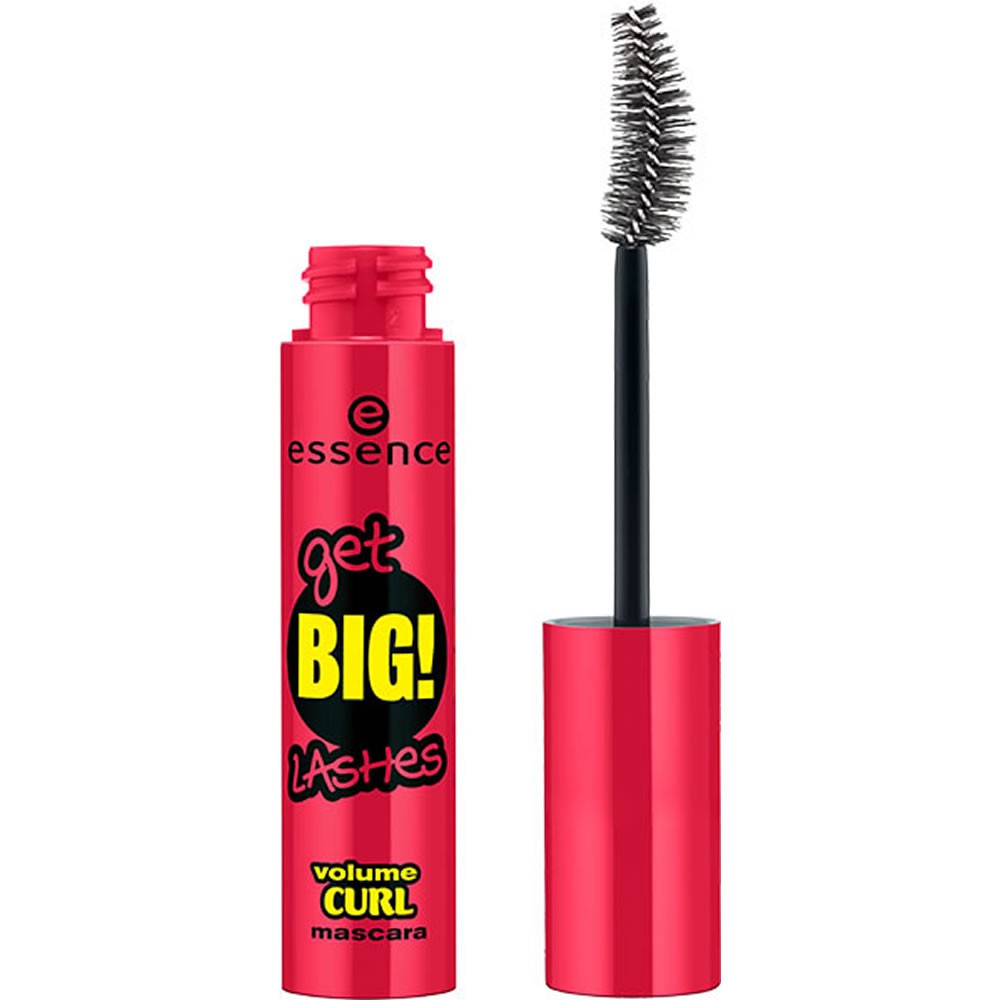 5. Revlon Color Burst Matte Balm
We are almost done with the face, so its lips time, and the Revlon Color Burst Matte Balm is my ultimate choice! It's smooth, doesn't dry your lips out, applies very easily and lasts for more than 6 hours. It has an almost opaque finish and can be easily built up without any cakey or layering feeling.
The shade I am talking about today is called Shameless and it is so in for this fall/winter season!
Shameless is an eggplant purple shade with violet undertones. Purples (plums), red, cinnamon shades, chocolates, tangerine and – surprisingly – nudes are this fall/winter must-haves! Shameless is bold, gorgeous and it's definitely going to get you noticed! It's the dupe of the MAC Heroine for almost half the price!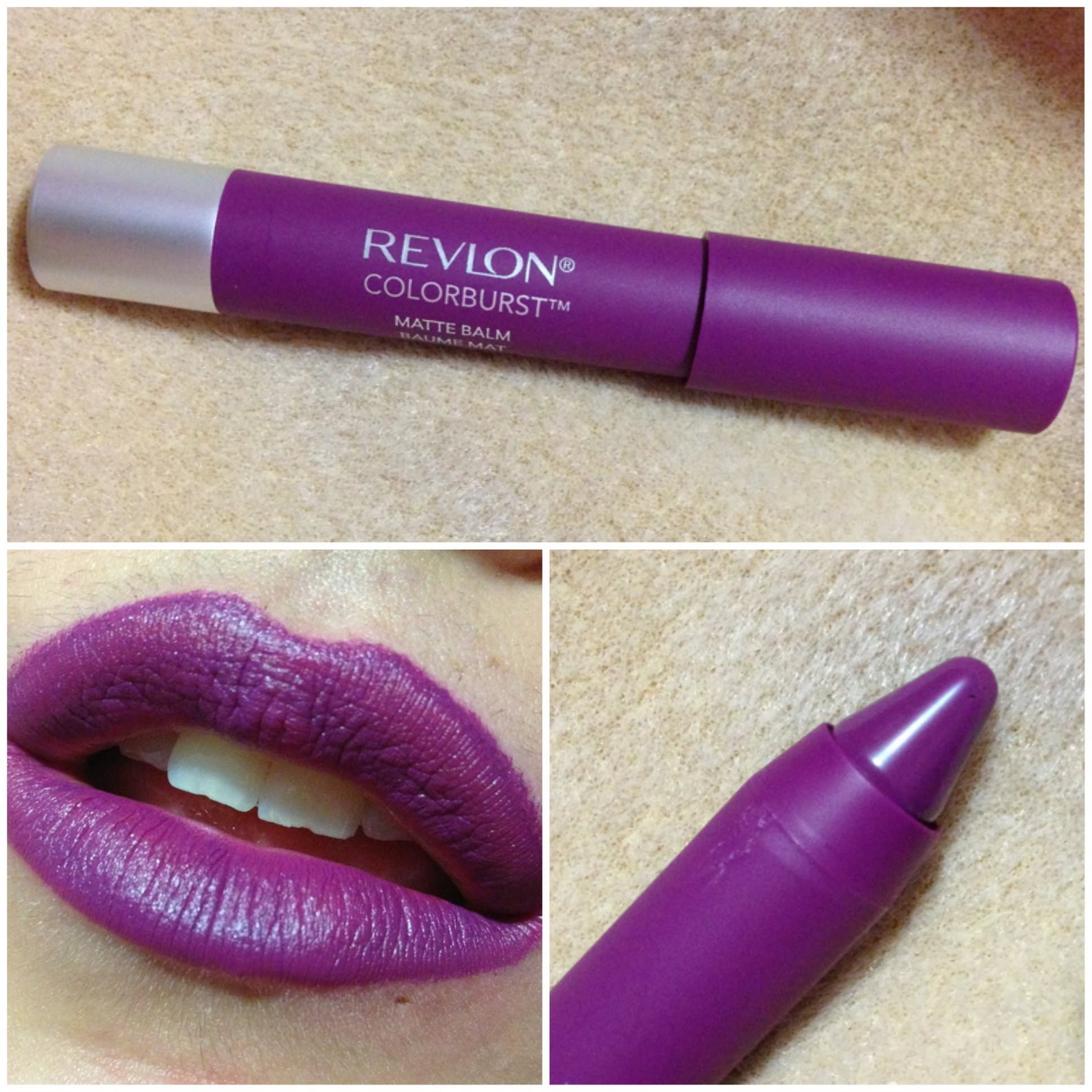 Facebook: https://www.facebook.com/nicolasmakeupbysandra/