Hollywood is the ultimate dream for many. Once you make it there as an actress/actor, producer, filmmaker, director, sound designer, art director, or as anything else at all even if minimal, you open new doors of success for yourself. Egyptians such as the all-famous Sam Esmail and Rami Malek have set a strong foot in Hollywood, paving the way for other Egyptians. Adding to that list is sound designer Fady Garas, who recently introduced Egypt to the sound production scene of Hollywood.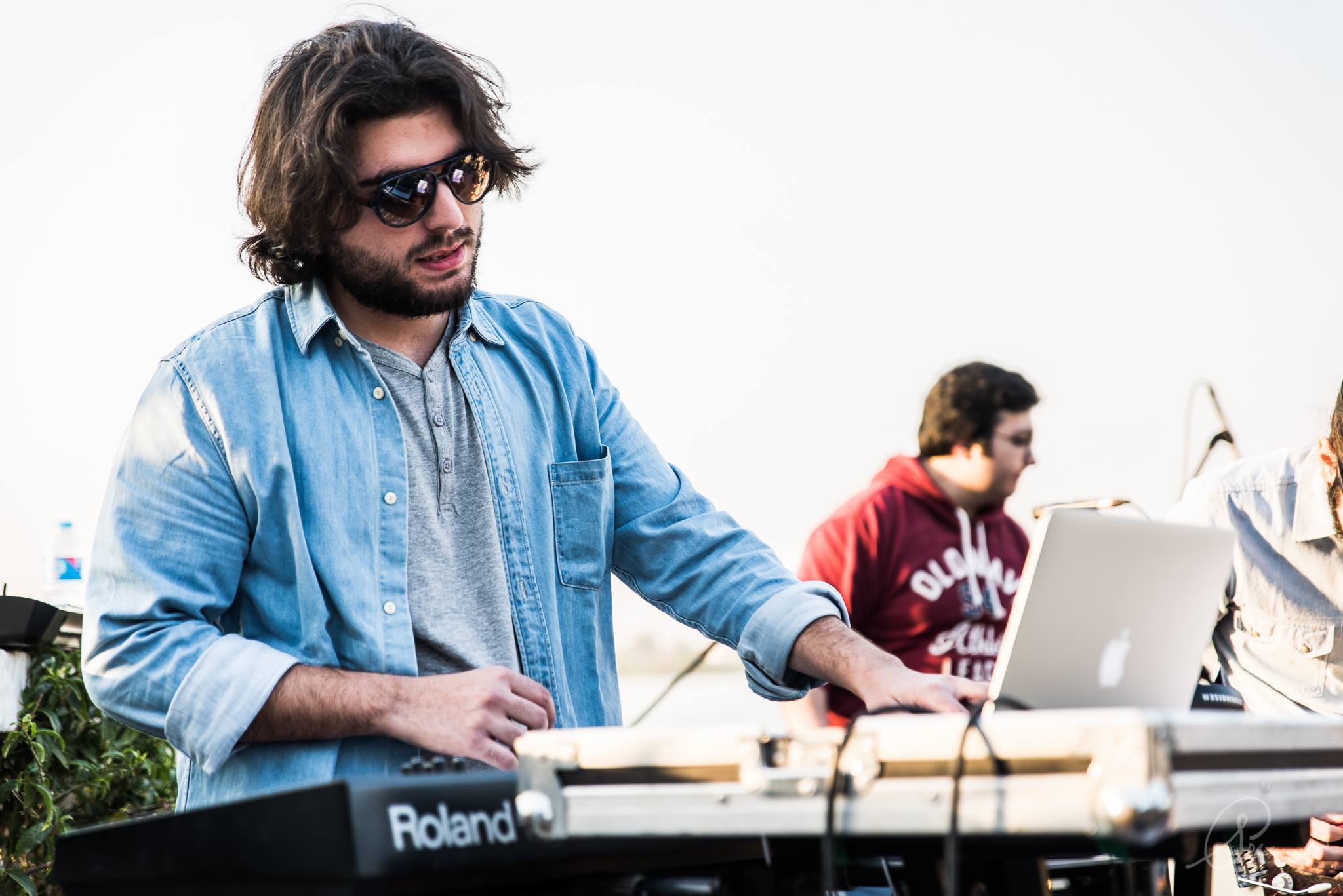 Earlier this year, Fady – who is currently a sound producer at Peace Cake Productions- interned at an annual sound production event that annually takes place in Hamburg, Germany. "A sound designer is not someone who creates music, but is someone who creates sounds for visuals," Fady tells, clarifying the distinct difference between music production and sound production.
The event is based on a series of master classes conducted with the biggest names in Hollywood and Britain. One of the names from this year's event was Randy Thom, the head of sound designers at Skywalker Sounds – a well known sound production company. "Randy is the one behind the sound effects in 'Forest Gump'," Fady explains, highlighting Randy's importance. Fady then adds that Randy was impressed with his work.
It wasn't until the movie Allied came out and he watched it that he discovered what the produced sounds were for.
After heading back to Egypt, it wasn't long before Fady was contacted by Randy to do some sound ambiance work for him. "It was highly classified, I was not allowed to speak to anyone about it, and I was not told what it was for. I had no idea," Fady says. He was asked to create Arabic speaking ambiance sounds of Moroccans in an old village. "His request was extremely specific," he tells. Four actors – including Fady himself and a Moroccan friend – shouted and recorded 30 sentences in Moroccan Arabic. Mentored by Fady, the three actors alongside him were asked to refrain from recording the ambiance sounds in a studio. Therefore, they went to a quiet street in Obour at 3 am and recorded the sounds as their Moroccan friend corrected their accents.
After all was done, Fady layered the sounds, created the final edit, and sent it to Randy. It wasn't until the movie Allied came out and he watched it that he discovered what the produced sounds were for. "I knew he was working on Allied from the start and I had my suspicions, but I knew nothing for sure, until I went to the cinema after the film's release and watched it and heard the ambiance sounds I had recorded for him," Fady explains. Fady who was over the moon, then contacted Randy taking his permission to announce that he had done sound work for Allied. Randy, who was taken by Fady's professionalism and respect that was reflected through his inquiry email, gave him the permission to announce his work. However, before announcing anything, Fady was surprised to find that Randy had shared a post about their collaboration:
After the announcement, Fady got contacted by some of the biggest names in Egypt and was given many offers. "I can't say I made it to Hollywood, but I consider it exposure in Hollywood," Fady says adding that his work on Allied boosted his career as an Egyptian Sound Designer.
Fady, who wishes to one day make it big, has always dreamt of moving out of Egypt and working in Hollywood. However, as he begins taking baby steps towards achieving his dream as a sound designer and producer, his hopes for the future are beginning to change. "In the past years I really wanted to move out of Egypt and work in Hollywood but now I feel like I'd love more to be a pioneer here in Egypt in sound design. I want to build a cult. No one cares here about sound production. I want to improve this and at the same time I would love to continue going for workshops," Fady passionately says. Today, his dream is to have a sound production company in Egypt that helps create sound designs for Hollywood and the international scene. "Instead of going to Hollywood, I want Hollywood to come here," Fady warmly concludes.