Sex is great and everything, but it's no match to a really, really good dessert! Like sex, there's a dessert for everyone, and here's a list of the very  best, sexiest desserts in Cairo.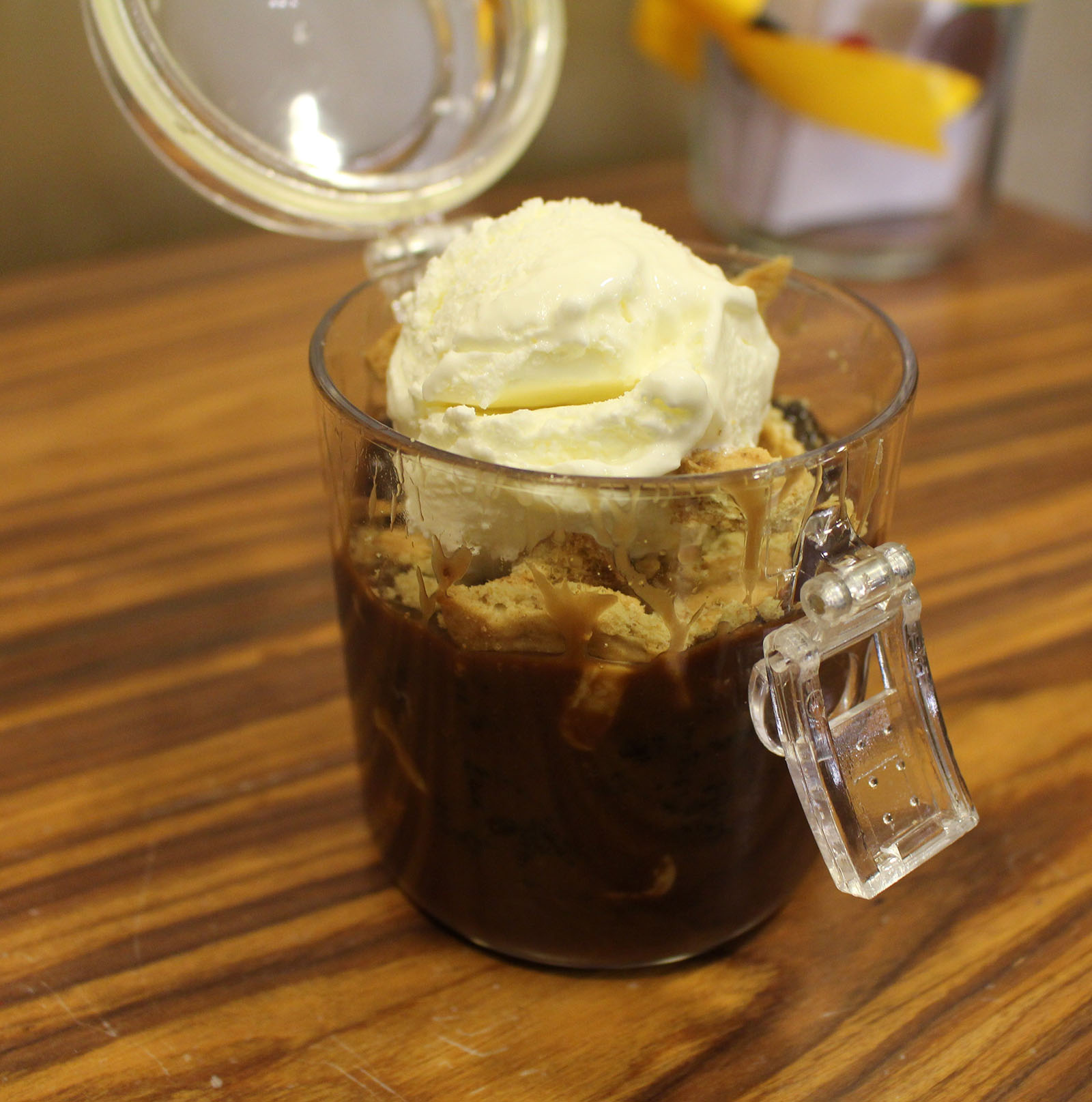 Chocolate Heaven – Batter Half & Co
This is basically a chocolate-filled jar, need we say more? It's Batter Half's famous cookie crumble, immersed with mouth-watering chocolate. And of course a scoop of creamy vanilla ice cream goes right on top to add some freshness!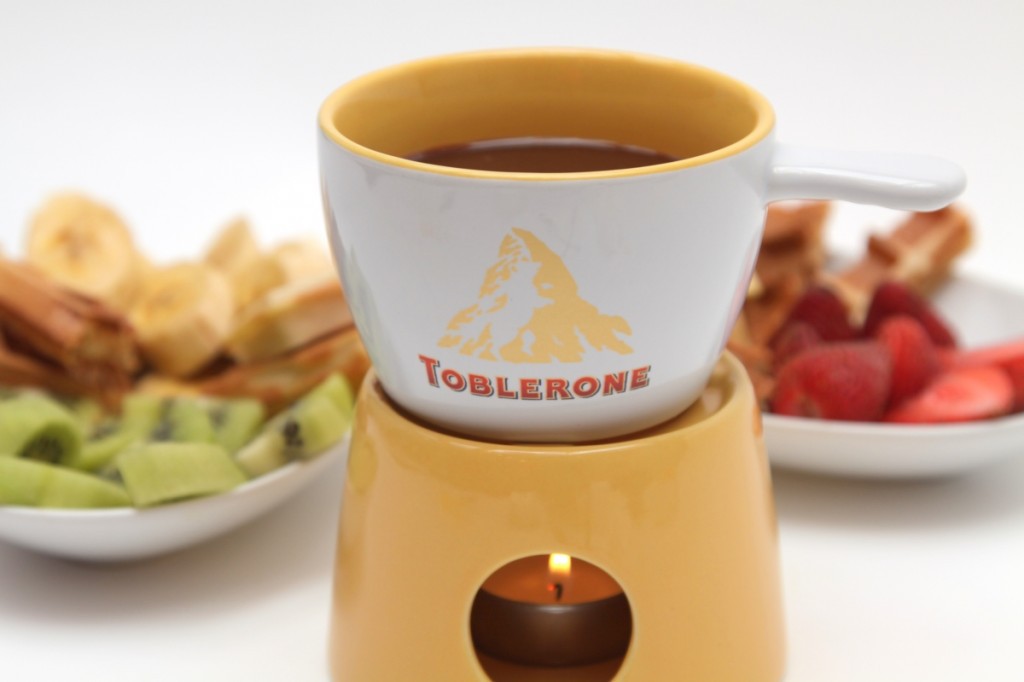 Toblerone Fondue – The Fondue Pot
The only thing better than a Toblerone bar is Toblerone Fondue! The Fondue Pot offer Toblerone Fondue, that you get to use as a dip with their other yummy treats like fresh fruits, cakes and biscuits. Delicious dessert and a fun experience, what more can we ask?
Chocolate Fondant – Crave
This is an all-time Cairo favorite! Even for the few odd people who say they "aren't chocolate people" – whatever that means – can't resist this. It has a spongy cake exterior and warm, gooey rich chocolate on the inside, and, again, a scoop of ice cream is served on the side to give that extra sweetness! The balance between the cool ice cream and hot center of the cake is pure perfection.
Banana Cinnamon Cake – Chef's Market
A light, fluffy cake that is not too sweet and is full of spicy flavors! You get a hint of cinnamon, ginger and nutmeg. Inside the cake is a mixture of nuts with banana pieces; it is a perfect balance between nutty and fruity. All this is topped off with whipped cream and caramel sauce! This dessert is great for people who don't like their desserts too sweet; it has a kick of spicy to it.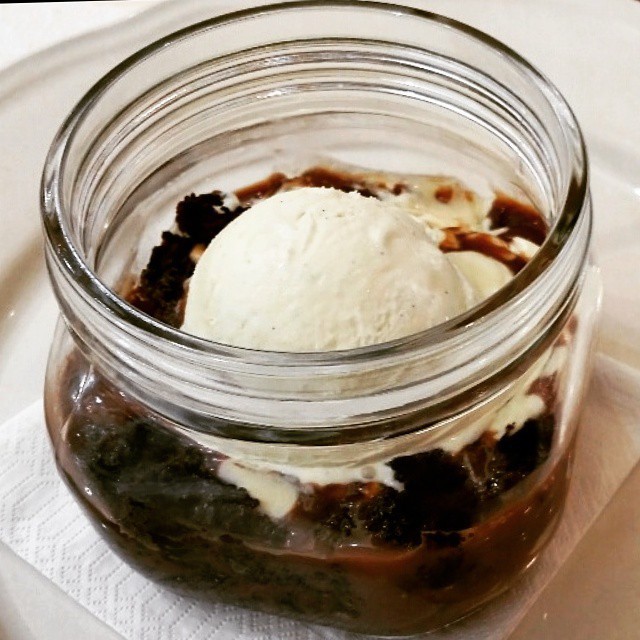 Goodie Jar – Sugar and Spice
It's literally a jar of goodies. Pieces of warm, freshly baked cake, crunchy biscuits and luscious hot fudge are all in there together. Of course they didn't forget to add a scoop of vanilla ice cream to bring it all together. The mixture of hot and cold is great, it's a treat for everyone! They also have a red velvet edition of this dessert, for those red velvet addicts.
Ice Cream Bomb – Caracas
A very untraditional kind of dessert. When you order this, at first, you won't be sure where your ice cream is. All you see is a round ball of what looks like dough. As soon as you cut into it, though, you find a perfect scoop of vanilla ice cream. It is served with some caramel sauce on the side.
Elvis French Toast – Mince
This is a big dessert, so you might consider making this a tag-team endeavor. It's basically French toast, crispy on the outside yet soft on the inside. On top of it there is Nutella, banana and caramel sauce. It's so good you'll forget all about feeling guilty afterwards.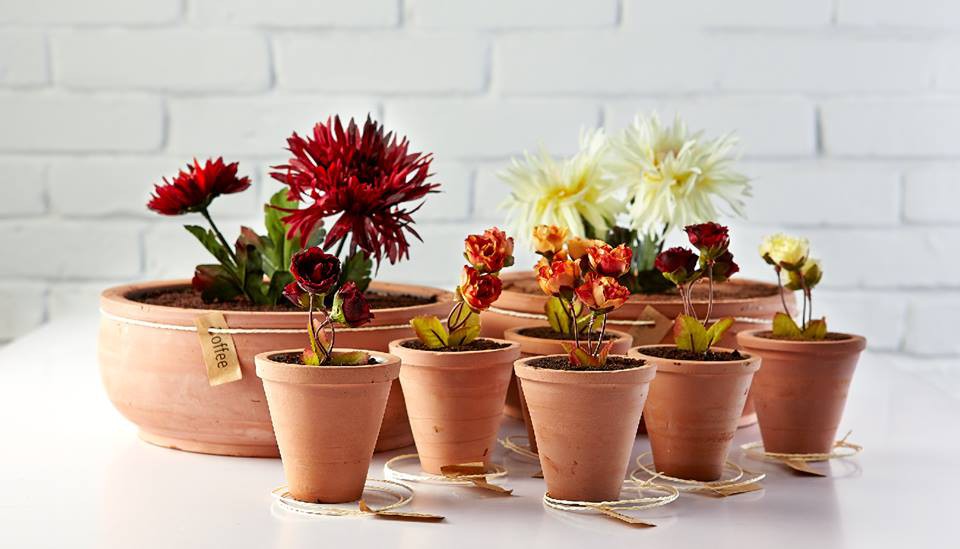 Dirt Cake – Dukes
Most known for their dirt cakes, Dukes is one of the first restaurants to offer this dessert in Egypt. At first sight, they look like potted plants. Taking a closer look – and more importantly, taste – you find that it's chocolate cake shavings with layers of flavored chocolate mousse underneath. It's available in vanilla, caramel and nut flavors.
Salted Caramel Ice Cream – Stavolta
Stavolta is a local ice cream favorite, and we surely understand why. Their rich, delicious ice creams and gelatos are to die for. They have so many flavors, it's hard to pick just one favorite, but we settled for the salted caramel ice cream. It's a deliciously rich caramel with a kick of salt so it's not too sweet.
Banofee Pie – Casper & Gambinis
A crisp biscuit base, under a layer of flavorful toffee that is just sweet enough without being too sweet. Then comes the banana. You get a layer of caramelized bananas topped with a lighter-than-air banana cream! A fruity cup of pie has never been better.