We drove into the Al Ghareeb Cemetery, manoeuvring through the tiny roads to get to the heart of the grave site. "Thieves hide there"; "people there are depressed"; "people there are unhappy and lead dull lives" were amongst the phrases playing repetitively in our heads. We had almost believed them, already anticipating exactly what we were about to find.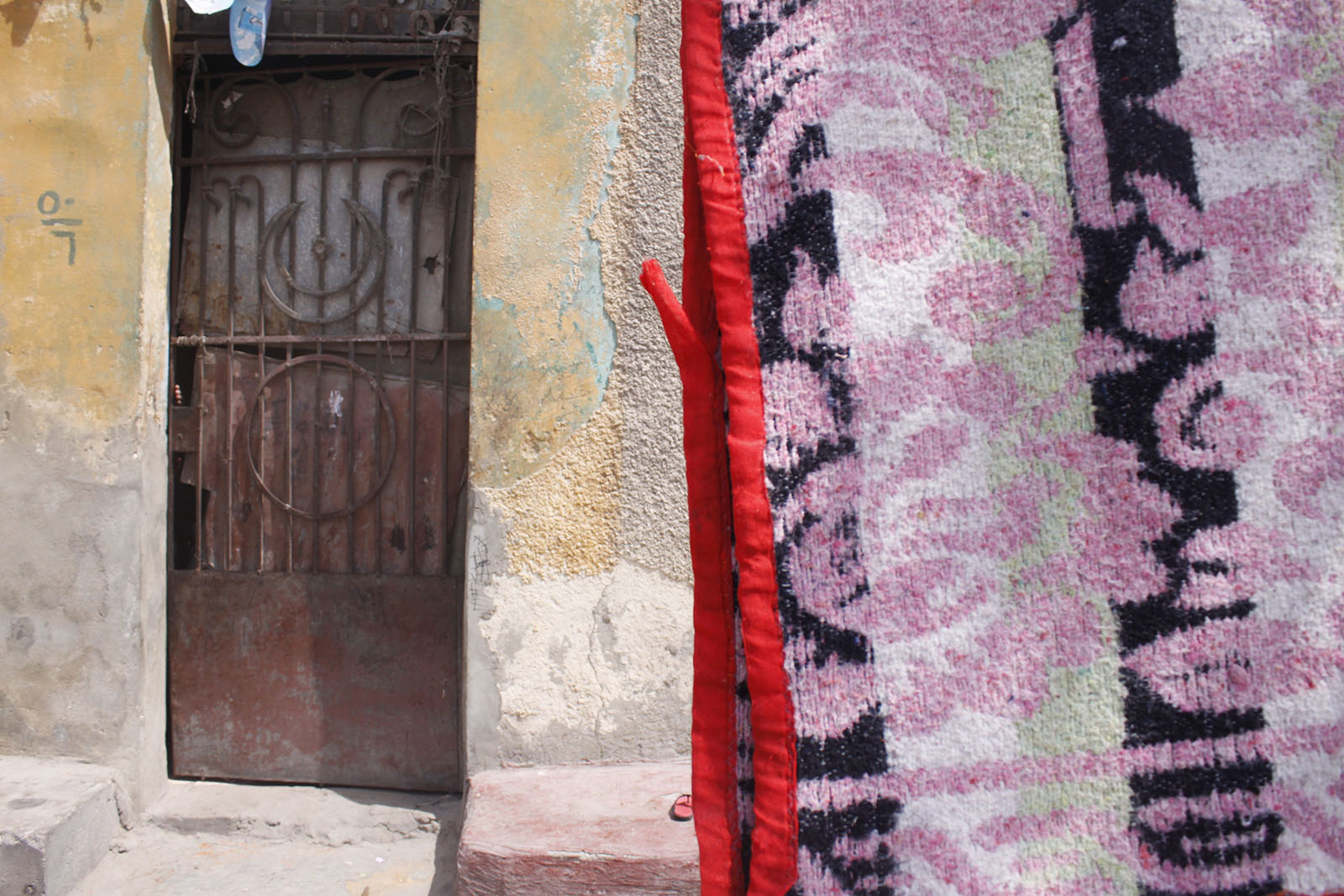 We reached a calm road that seemed to have a cool breeze unusual to summer; a donkey cart with watermelons was parked in front of one of the grave houses. An old man was peacefully sitting at the door of the grave house. We approached him and asked him if we could get to know him better for the project that we were conducting. We explained to him the purpose, which was to test stereotypes related to living by the graves. He was very welcoming and invited us into the corridor of the space, which was very narrow and looked onto the street. His job is to look after the grave and in return he gets to live there. When we took a few steps in, an old woman – his wife – approached us, smiling, and greeted us with kindness.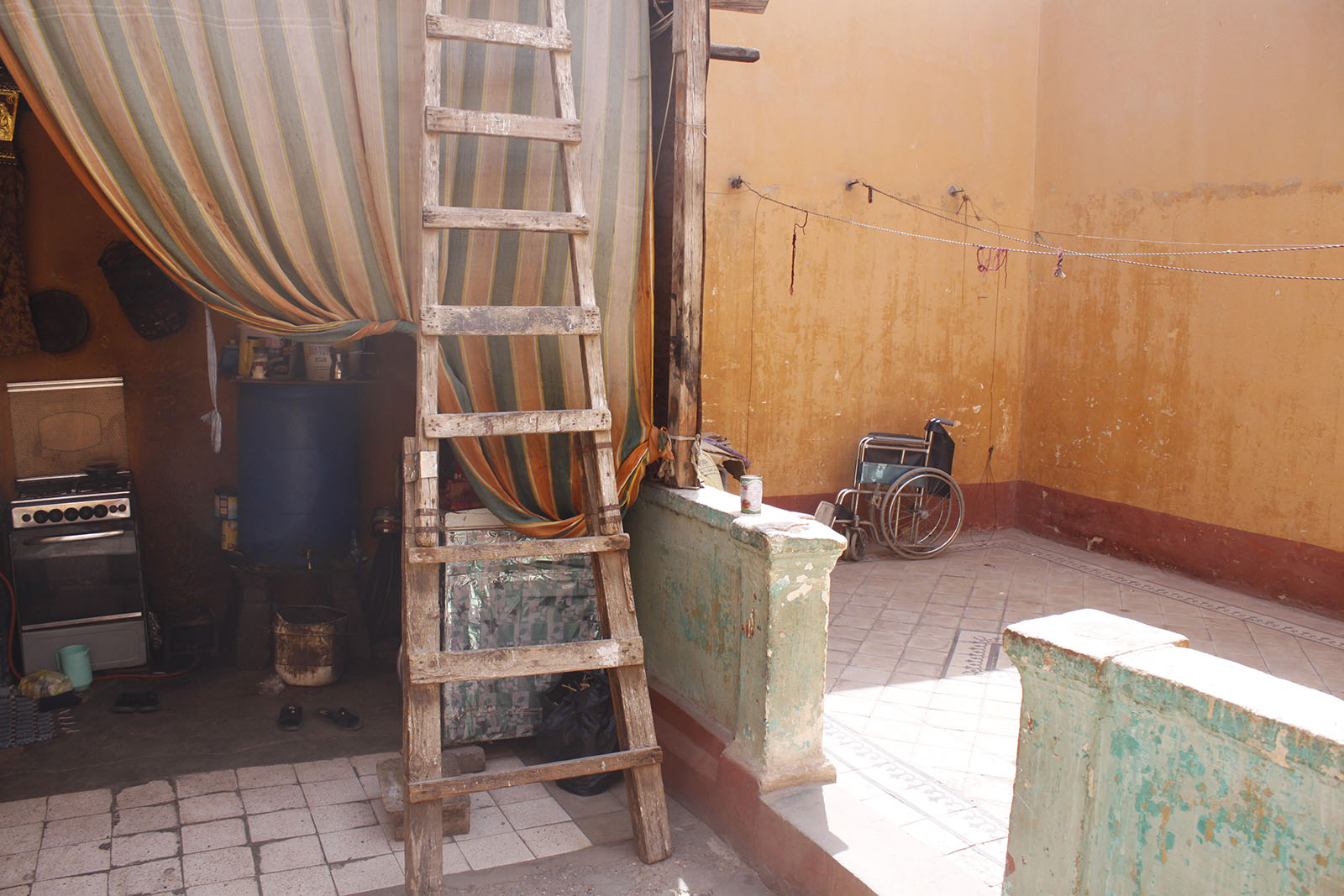 The Kitchen of the old couple looks upon the tile-covered grave they attend to.
As we began to ask questions related to their everyday lives at the grave site, a strong bond of love between the man and the woman – whose names to this day we do not know – began to surface. "We've raised 6 children together here," she said, as he added "No one will ever choose to live here, but once they do, they can never leave it even if they get the choice to." The old woman seemed to be very confident, very kind and very empowered as she was telling her story, in the way she was responding, leading, and completing sentences for her husband.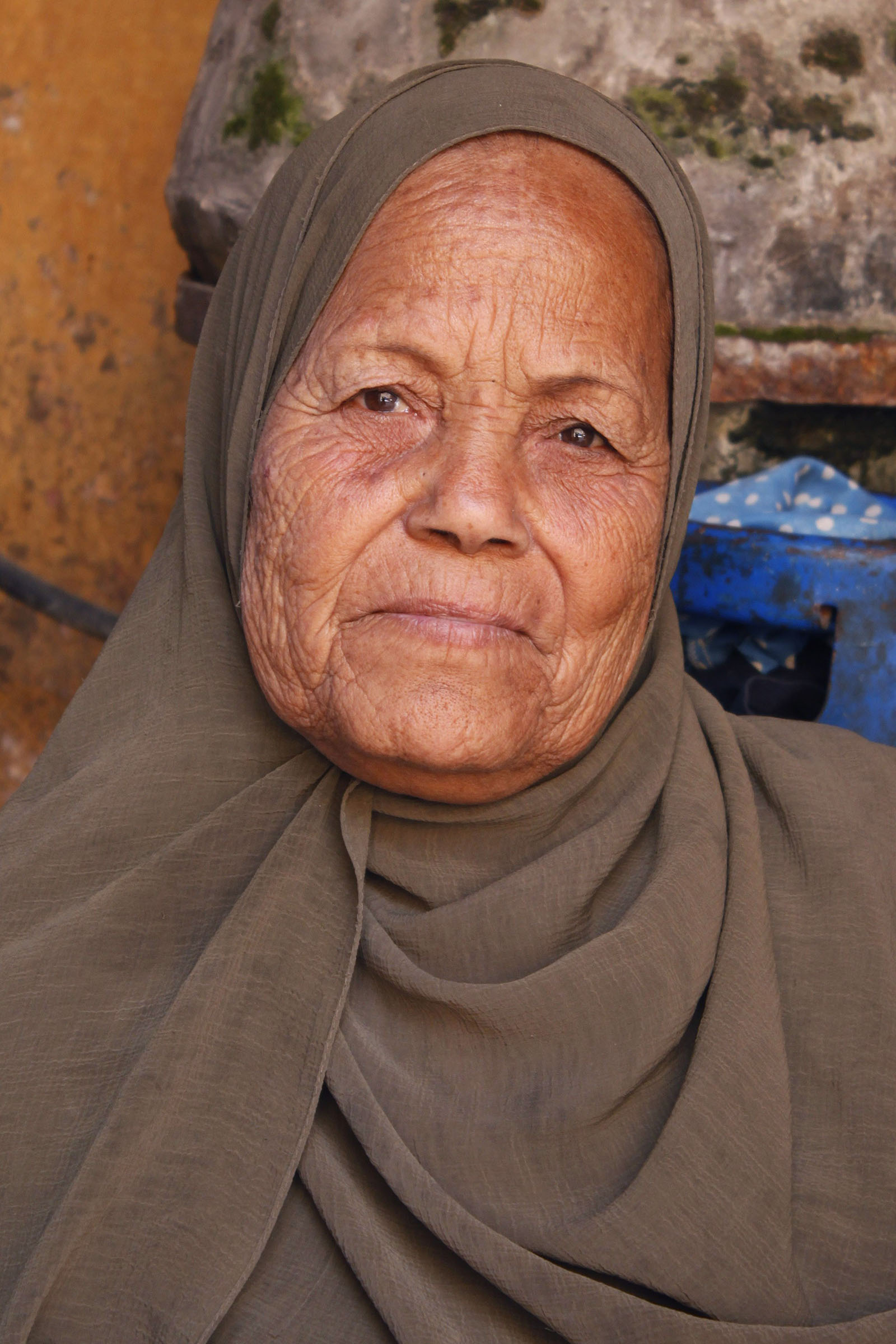 Before concluding the conversation and getting a tour around their small home, which is set on a grave, the old man informed us that he used to be a professor at Al Azhar University, and even then he never chose to leave the graves. "Feel the air," he said, "this pure breeze, this calmness and this peacefulness doesn't exist anywhere else in Cairo."
After touring their humble home and taking images, we went to the home of Salma, a mother of four young children coming here to stay with her parents for the weekend. "I live in Masr El Adeema with my husband but I come here to get a break from the chaos and hectic life of Cairo." she tells us shyly. Contrary to the old lady, Salma seemed a bit insecure, confused, and fidgeted around as she told us about her life. "I was not educated. My parents didn't have the money to educate all of us, so they decided to educate only my brothers and not me," she says. When asked about her current thoughts on that, with a tone now changed by confidence, the first thing she said was "I will not do this to my daughters. They will get educated just like their brothers and go on to be great people just like their brothers." A pattern was starting to form, one linking the women who live here at the graves to one another: a pattern of empowered thoughts and actions.
Our final stop was at a more prestigious grave house. The palace of the place. An old lady was standing in front of it on her mini glass kiosk. When we approached her and introduced ourselves, a younger lady – her daughter, and a young girl – her granddaughter – appeared behind her. Fatma, the daughter, began to ask questions, as her 14-year-old daughter Nada stood beside her. Unlike the rest, Fatma didn't seem so happy to be here. "I am here to see my mother and heading back to my home in downtown Cairo. My mother loves it here, but I don't," she says. When asked why she doesn't like being here her reply was, "I am raising a daughter who has big dreams, what dreams can she achieve here? She needs to be away from this bubble that I was raised in, and in the real world following her dreams." As soon as Fatma said that, Nada proceeded to speak about her dream of graduating college and working on humanitarian causes to help the country. "I want to build a charitable mosque for poor people, so I can help those in need and get good deeds doing it," Nada said with purity and passion.
Upon winding our way out of the grave town, we felt a sense of liveliness and pride. We were proud to see women who are less privileged, and in many cases uneducated, and pretty much cut off from the world encompassing empowering traits with pride, ease and confidence. Not only did we realize that these people are living peaceful, happy, and emotionally stable lives but also, for the most part, they surprisingly reflected forward thinking thoughts that usually take years to teach others who are also less privileged. Is it even fair to refer to them as less privileged? They may not have the money, the resources or the best living standards, but they have something much greater: emotional stability, calmness, and peacefulness. Were we really at a grave site? Whatever this grave location is offering subconsciously to those living there, it is working, and triggering nourished emotions and clean minds.