It is the best of both worlds; Arabish is a rising band that sings arabic songs to western melodies. Founded in 2015 by 35 year old engineer and guitarist Wael Nasr, this fruit salad of a band is a mood, a feeling, a notion.
In their songs, these gifted individuals highlight crucial topics that people can relate to. Recently the hit from their album went viral on social media; the song "El Naharda Seheet Men El Noom" (Today I woke up from sleep) revolves around a girl who woke up to the sound of her mom shouting and asking her to dress up so that she can appeal to the visitors and the male suitor that is coming over to meet her. The song empowers girls against false traditions and defends their rights to refuse forceful arranged marriages, "It was very important to have our vocalist, Omar, wrap up the song with powerful lines in defense of women's rights, to highlight the male-supporting factor," Wael says. What's worth mentioning is, this isn't the band's only female empowerment song, they also sang about harassment and numerous other areas that concern women.
"When each of us first met Wael for the first time, we started singing acoustic English songs with him and making Youtube videos. People's feedback was very encouraging, they actually referred to us as the Wael Nasr Band when we weren't even a band at that point," says Zeina ElShazly, a Thanaweya Amma student who manages to balance her schedule between private lessons, studying and studio time.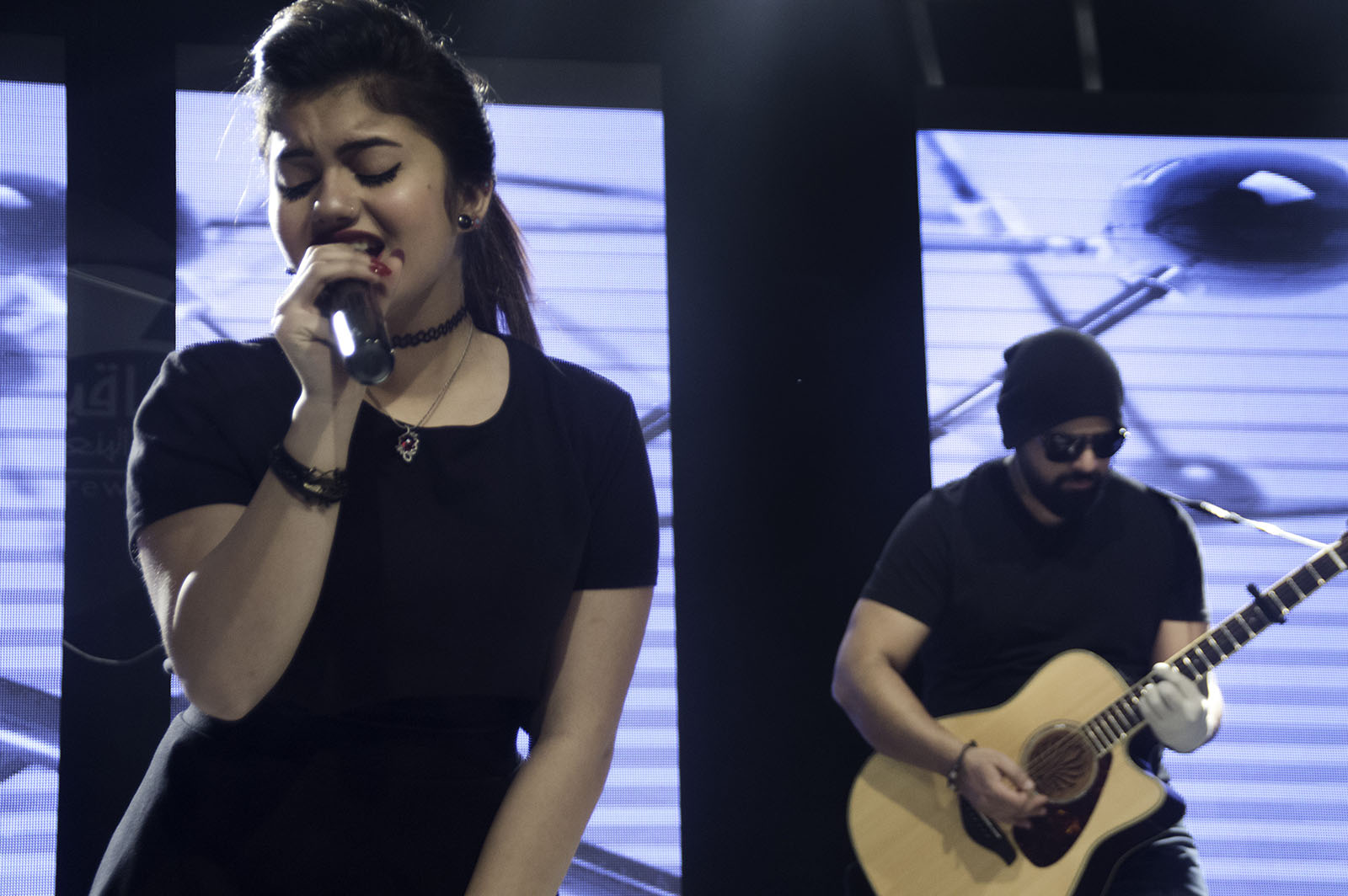 "We used to only sing in English, and we perfected it. Later when we became a band, the idea of singing Arabic songs was pitched, but declined by all of us. We just didn't see ourselves doing it, but Wael, who is way more experienced than any of us, saw potential," says Habiba Zahran, who was once rejected in TV show The Voice but considers it as a push rather than a setback.
"When the song hit 1 million views on Youtube, I was the happiest I had ever been,"
Band founder, Wael Nasr, urged vibrant voice, Zeina, to sing an Arabic song entitled "Haheb Tani" (I will love again), and after being hesitant she agreed. "Singing in Arabic felt oddly foreign at first, but then when the song hit 1 million views on Youtube, I was the happiest I had ever been," Zeina comments.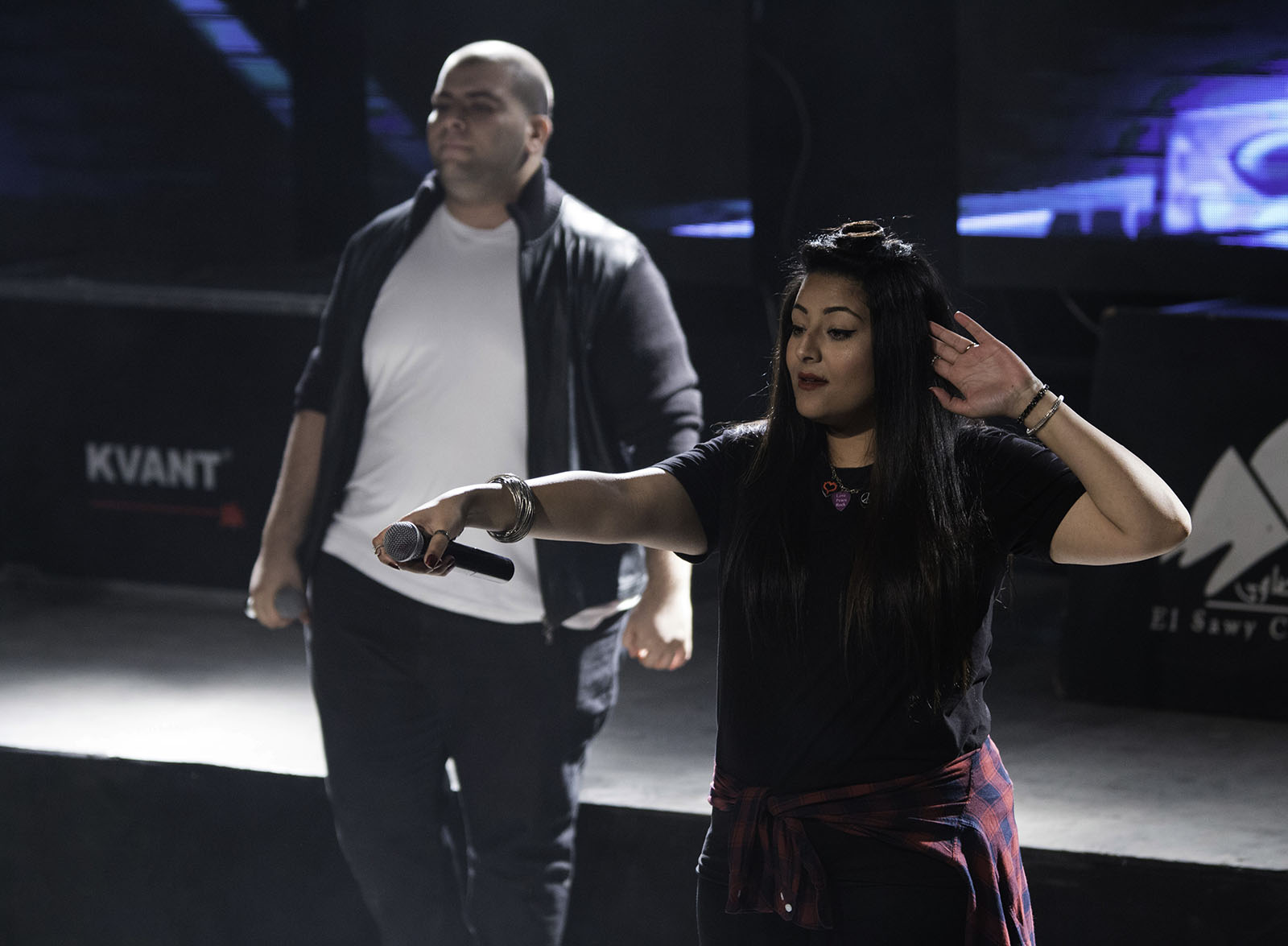 "The next step was our album, the idea was to create Arabic covers of English songs, and of course we bought the rights to them. For example, "Yerga3 Tani" (Come back) is Adele's 'Hello' and "Hobak Mayetneseesh" (Your love can't be forgotten) is David Guetta's 'Dangerous,'" Omar ElFarouk tells.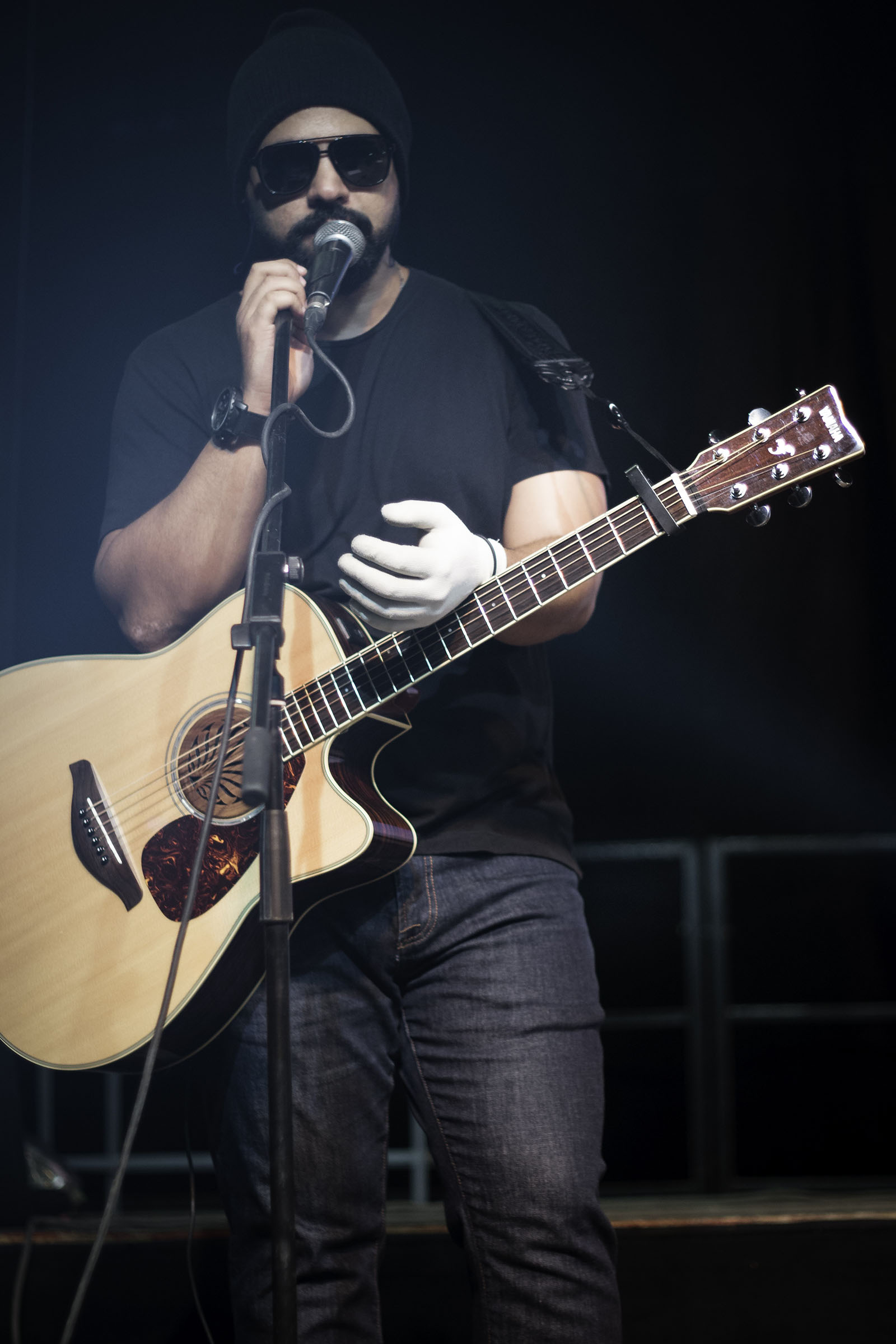 Like any other band, Arabish had its own financial challenges to surpass, "we are independent and we aren't signed to anyone. We record at Wael's studio, which is basically his home, and we also film our video clips there." Zeina says. "I think the technologies, programs, and tools available today enable everyone to self-produce. It has become much easier than before," adds Wael, who once performed with his other band, "Redeemers", on Arabs Got Talent.
Arabish's upbeat melodies are all everyone is listening to these days; their song has gone to number 3 in Anghami's top charts. "We plan on composing our own music in our next album. We enjoy team work, so it is going to be an interesting experience given that Zeina and Omar play the guitar, and Habiba plays the piano" Wael concludes.
Such promising musicians are definitely going places, they've already checked a lot of things off their bucket list. Their present foretells an exceptional future.
Follow up with all what's new with Arabish Band on their Facebook Page.