After transforming the world of jewellery in Egypt by challenging stereotypes and misconceptions, Azza Fahmy Jewellery has taken its success to a whole new level. Expanding across the Middle East and Europe, and with plans to spread to the US in the near future, Azza and her two daughters, Fatma and Amina, now sit on the top of a global jewellery empire. As their vision, 'Adornment, Education, Empowerment,' suggests, they are not only focussed on producing stunning jewellery for any occasion, but also are committed to giving back to the community through projects such as the Design School which ensure that the skills of this art continue to be passed down the generations. We spoke to them to find out more about how family and passion have powered the brand and resulted in the unique, intricate collections that we love…
Azza Fahmy:
You started out at a time when few women were encouraged to follow their dreams, how was this challenging back then? And do you think women in business now have more chances than 47 years ago?
I created jewellery which was very un-conventional at the time; it was inspired by muses which people had not experienced in jewellery before. Today, I think it is much more flexible and socially accepted to pursue an unconventional dream. If you have enough passion, determination, and love what you do, I believe nothing can stop you.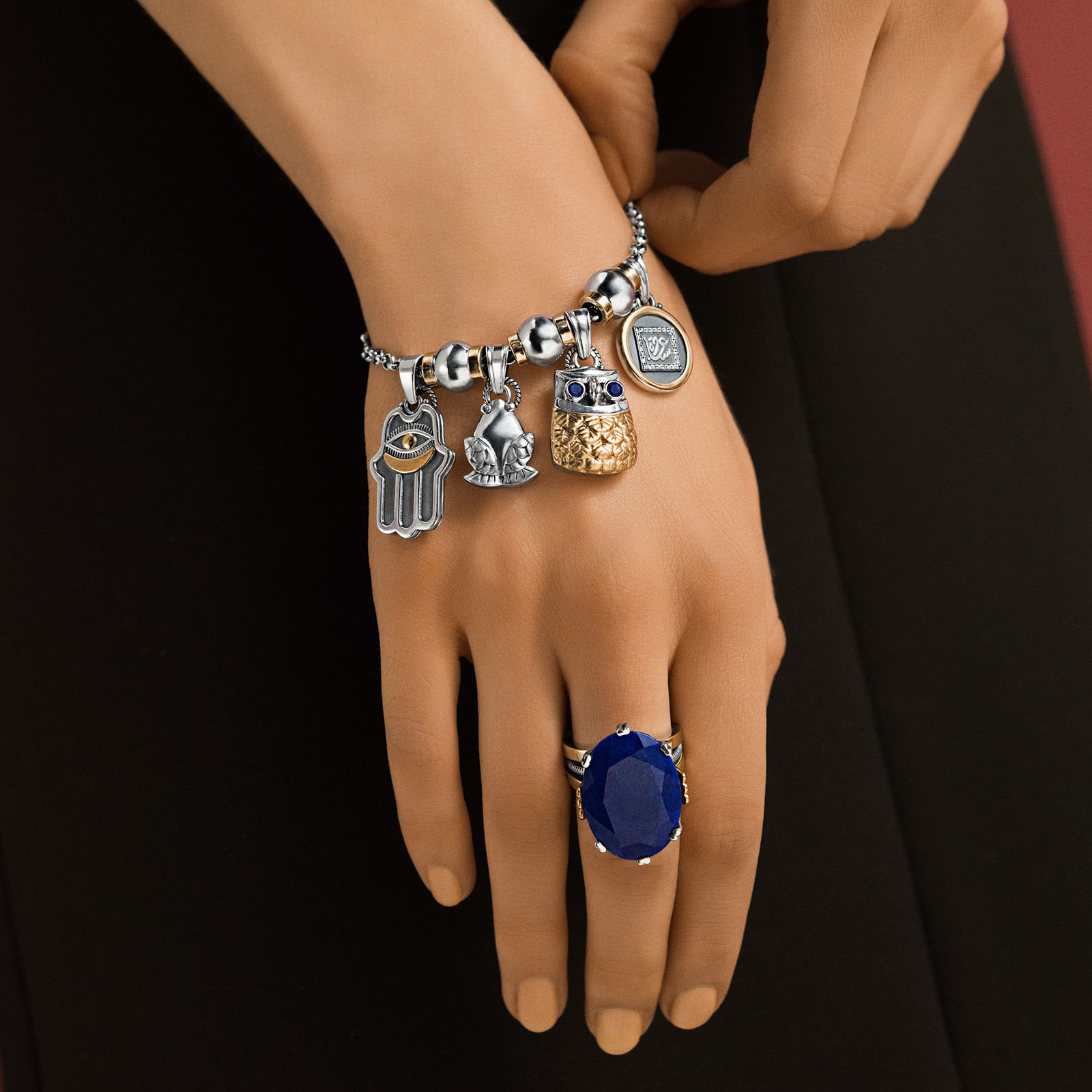 We are sure you've been asked this question hundreds of times but we really want to know what is the greatest challenge/ attribution of working with your daughters? 
I consider myself very lucky to have a business that allows each of my daughters to do what they love, and to have them carry on the legacy of Azza Fahmy Jewellery. Both my daughters have succeeded in evolving the brand on business and creative fronts. Amina, my youngest, is my design protégé and is currently being groomed into becoming the next Creative Director. Fatma, my eldest, continues to expand the brand's global, regional and online presence.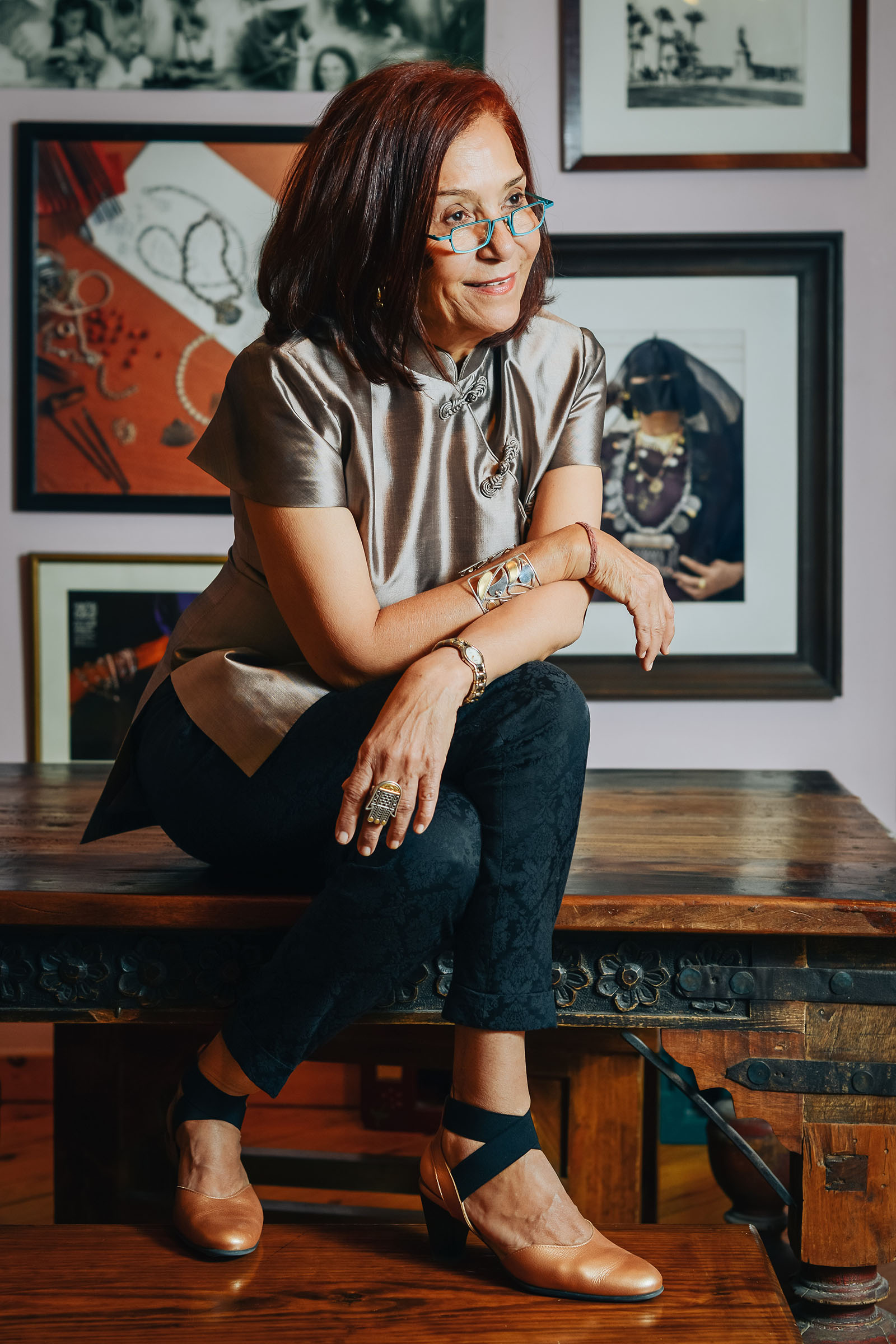 What is the importance of teaching jewellery-making to the new generations (such as through your workshops and design school)? 
I see that the design industry in Egypt and in the region has great potential. However, the industry is lacking the proper educational opportunities for these aspiring designers to equip them with the right tools to compete internationally. When I had the dream of becoming a jewellery designer 45 years ago, there weren't any resources in Egypt that could help me achieve my dream and I had to travel abroad to expand on my education. My strong belief in the region's national talent and potential inspired me to launch my school, The Design Studio by Azza Fahmy, in collaboration with Alchimia, Contemporary School of Florence in Italy, which aims to provide my students with the knowledge they need to become international jewellery designers.
What does the brand represent today? Is it ethnic beauty? The magic of art? Or the power of culture?
The brand is all about intellectual jewellery. Azza Fahmy Jewellery relates to every woman; a woman who appreciates arts and culture. Our pieces have a global appeal, and every piece has a story that people can connect to.
Building an empire comes with pride and sometimes secret regrets? Do you believe in regret in general? Or do we always learn something out of every situation?
I believe that nothing is a coincidence, everything happens for a reason. Anything that comes your way is an opportunity you can make use of.  I regret nothing.
Fatma Ghaly:
What is the one greatest inspiration you draw from your mom?
My mother influences me a lot. For me, she is a super woman, both as a designer and as a mother. I can see how hard it must have been for her to balance a household and a successful business now that I am a mother myself.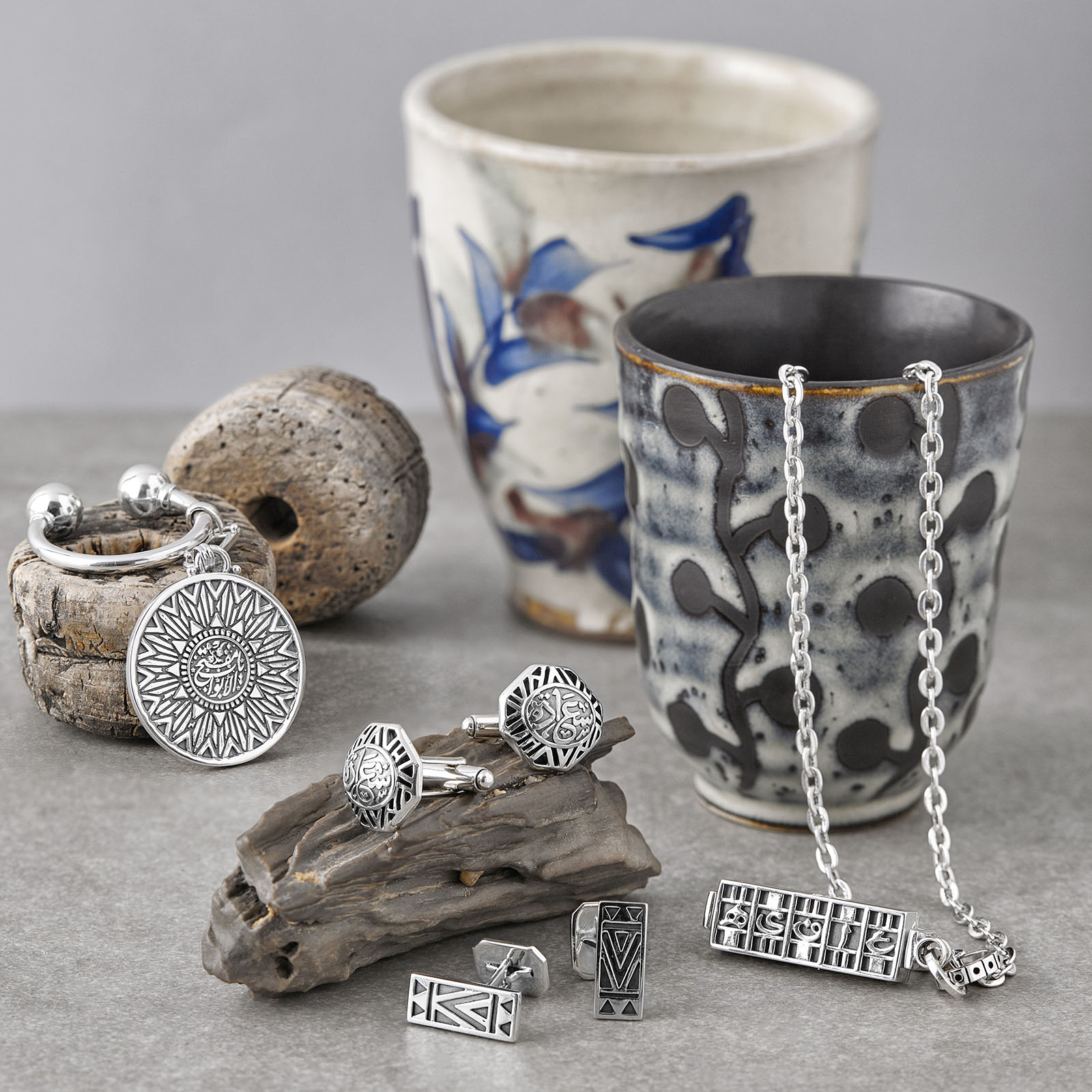 You played a huge role in taking Azza Fahmy Jewellery international. What was the first thing you told yourself MUST be done when you first became the managing director at AF? Why? 
For us, it was seeing the potential in our unique creations. I believe in our brand too much that I knew it had to be celebrated globally, not just regionally. It was important that, as our global demand grew, we researched every market individually with its trends and dynamics and seeing how we can adapt our product accordingly without compromising on our design essence and core brand values. That was and always remains our biggest challenge.
You have brought forth various collaborations for AF. What is the importance of collaborations? How have Azza Fahmy's collaborations pushed forth the brand?
We place a lot of value on our global collaborations and long-term partnerships. International collaborations have been part of Azza Fahmy Jewellery since the early 2000's, ever since we set out for London Fashion Week ?and New York Fashion Week with the renowned designers like Julien Macdonald, Preen, and recently Matthew Williamson. The brand has also been acclaimed by international publications like Vogue, Financial Times, Vanity Fair and CNN, in addition to being favored by many global celebrities including Naomi Campbell, Rihanna, and Vanessa Williams to name a few. Further to Fashion collaborations, as a brand that celebrates world cultures, we also embark on cultural collaborations, two of which were Bespoke collections for the British Museum.
Some people think the brand is very 'overpriced for silver' so how can we raise the consumer's awareness when it comes to quality and being unique over quantity, high-end brands and market rate?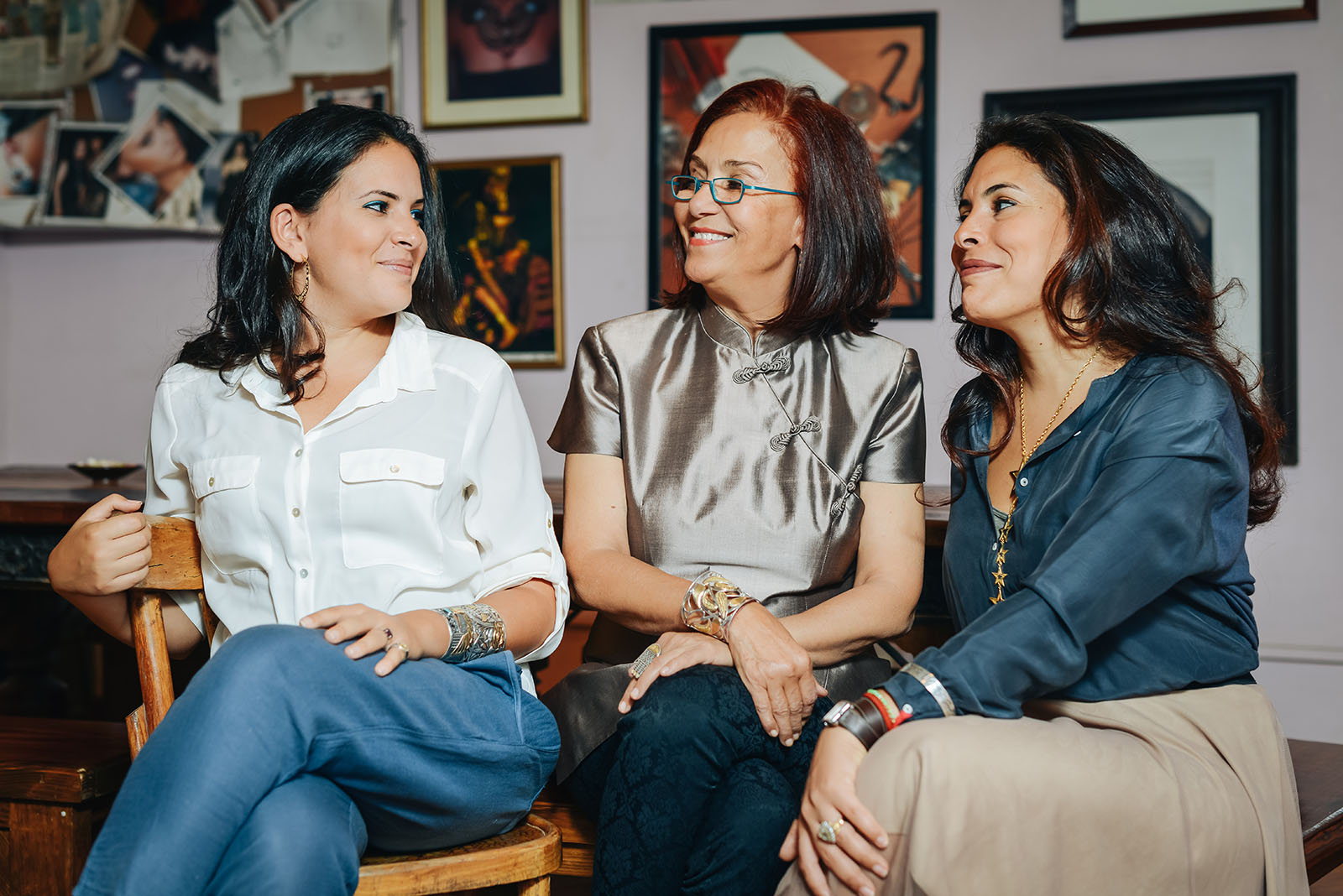 Azza Fahmy Jewellery pieces always say I am unique and different, because they are pieces that tell a story, celebrate heritage and world culture that people emotionally connect to. Whenever you pick up an Azza Fahmy Jewellery piece, it's DNA always evident, whether it is our famous mix of sterling silver and gold, craftsmanship, or detailing
Amina Ghali:
What is the one greatest inspiration you draw from your mom?
I would definitely have to say her passion, dedication, and confidence.
Your mother's journey began with a single book, what was that one starting point to your journey?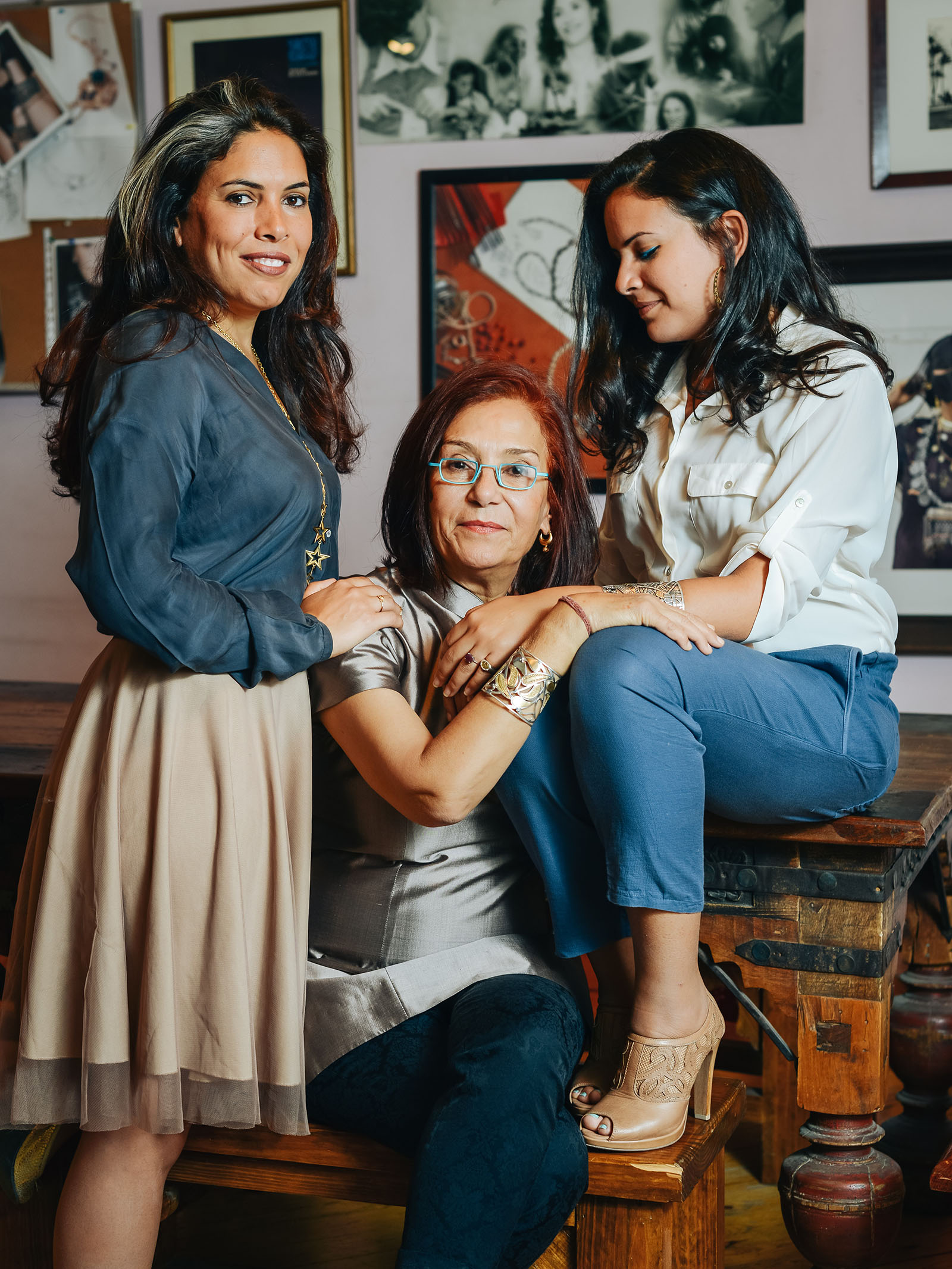 I realized my passion for jewellery when I was 17. I took a year off, and I decided to study in Alchimia Design school in Florence, Italy. When I pierced my first brass ring, I knew that this is what I wanted to do.
You love traveling as much as your mother does, was there a place that you went to, and got so inspired by it that you decided to use the inspiration in a jewelry collection or a piece? What was it? 
Pre-designing the Wonders of Nature collection, I spent about two months between India and Vietnam; I spent a lot of time observing nature, seeing how nature acts, takes over, and integrates with man-kind. Watching a butterfly land on someone's hand, or watching a bird fly away while flapping its wings.
As the Head of Design at Azza Fahmy Jewellery, you have made changes that have added in a modern touch to AF jewelry.  What's the most noted change that you have done? 
We keep up with people's tastes by constantly researching and exploring exhibitions, following new innovative designers and new technologies, and most importantly keeping up with the trend-scene. Together with the design team, we are constantly working with trend forecasters in London to stay ahead in design trends and techniques.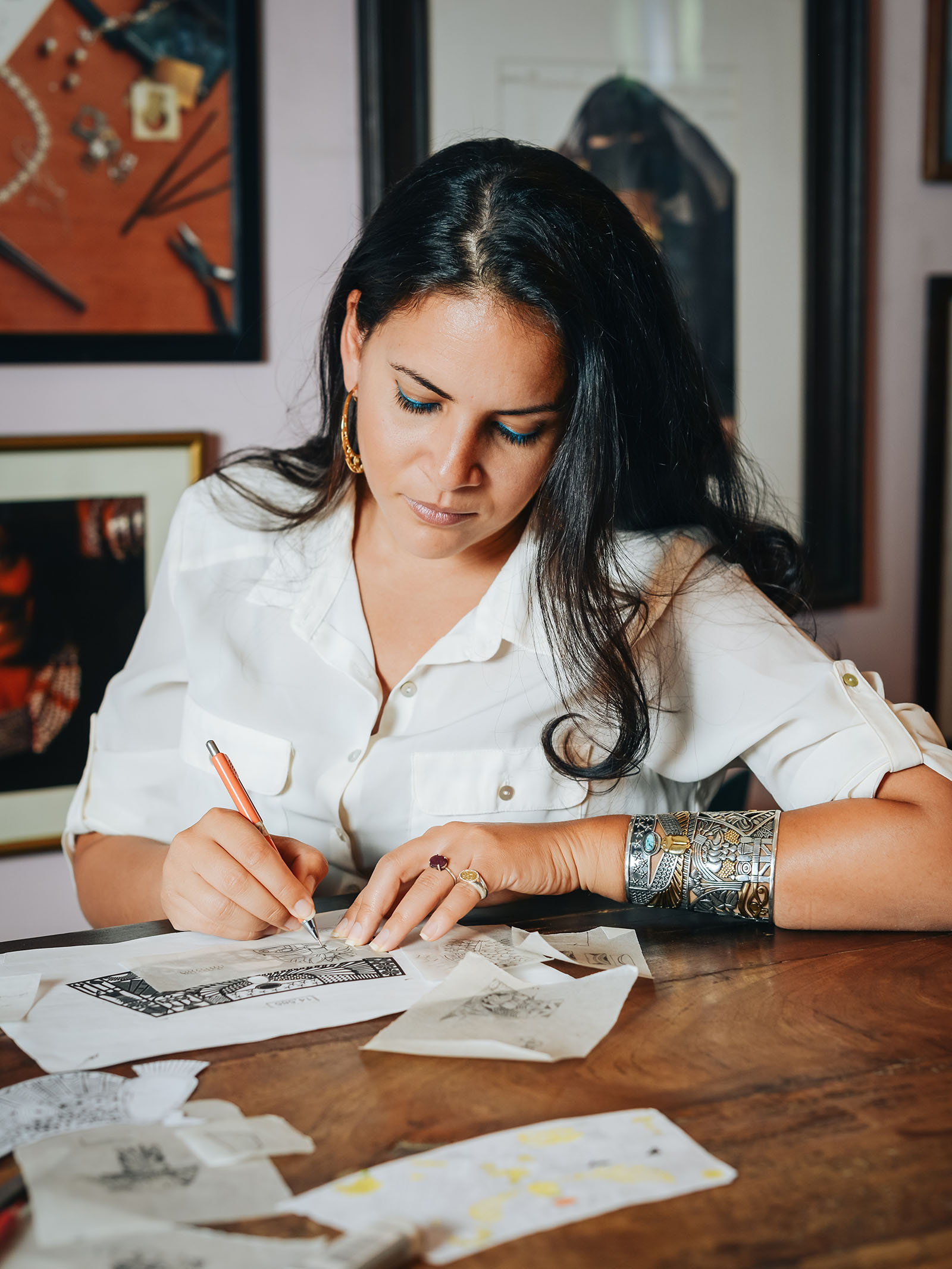 What's the designing future of AF? Any exciting collections coming soon?
Launching very soon is the latest collection from our Limited Edition line and we're very excited to release our capsule collections this Valentine's and Mother's Day seasons.
How do you manage to uphold the heritage behind your brand and at the same keep it relevant and modern for our time?                                  
It hasn't been easy, it's one of the most challenging aspects of my design job. This is why it takes us at least 18 months to finish a collection.  Too many check boxes to tick off? Does it have the brand DNA? Is it relevant to the theme? Is it trendy?  Will it appeal to a local and global market?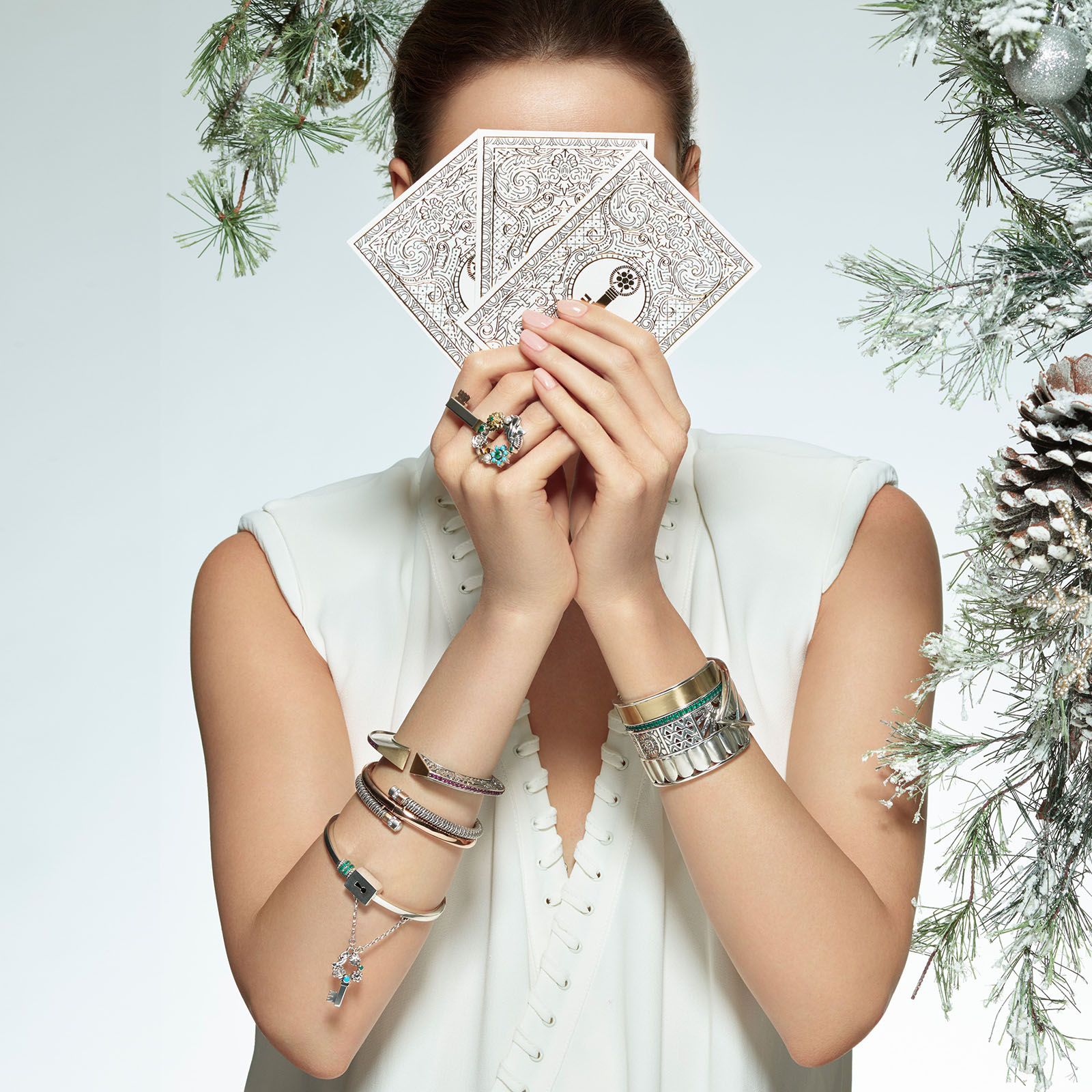 Visit www.azzafahmy.com to view their latest collections