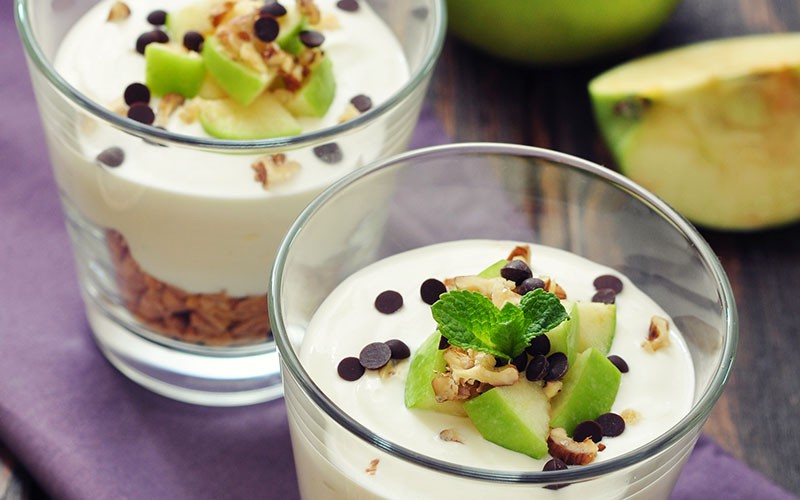 Ingredients:
1 cup Danone yoghurt
1 tablespoon honey
2 tablespoons granola
1 tablespoon chia seeds
1 apple, cubed
1 teaspoon almond shavings
Method:
Mix the Danone yoghurt with the chia seeds and place in container. Layer honey, apple cubes, granola and almond shavings on top of the yoghurt and chia mix. Chill for a few hours and enjoy!
Prep Time: 10 mins
Cook Time: 0 mins
Serves: 1
Powered by:
For more delicious recipes visit :  
 Danone Egypt